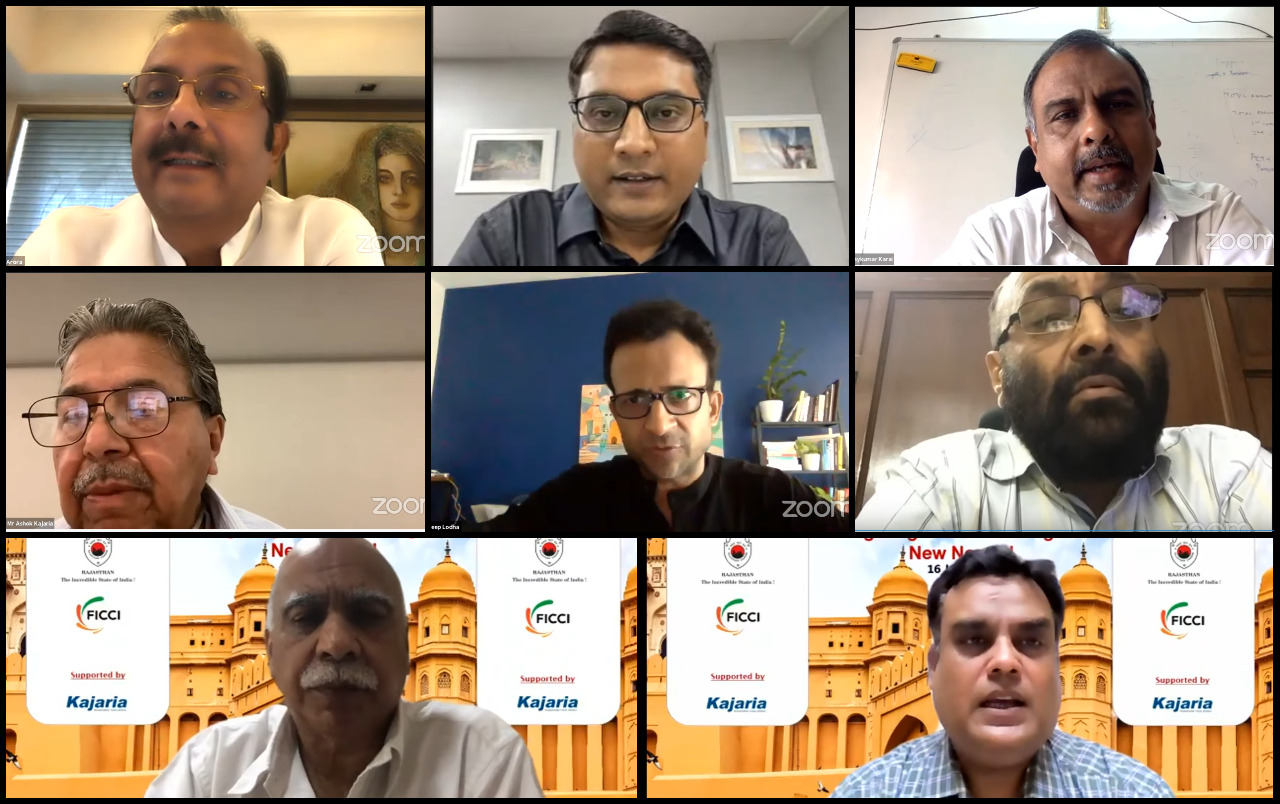 Press Release
Covid appropriate behaviour, mass vaccination of hotel staff on priority, smaller and intimate weddings as well as increased dependence of domestic tourism is the new normal of the industry. Resorts, hotels and hospitality units looking to instil confidence among the travellers, can get self-certified for proper Covid preparedness with the 'Saathi' online initiative of the Ministry of Tourism. Rajasthan is second in the registrations on 'Saathi'. Similarly, industry representatives can reach out to the District Collectors to organise a vaccination camp for the hospitality sector staff under the order issued by National Health Mission (NHM) Rajasthan. The Department is also in the process of coming up with a new marketing campaign. This was informed by Director – Tourism, Government of Rajasthan, Mr Nishant Jain. He was addressing the webinar on 'Navigating Tourism through the New Normal'. It was organised by Rajasthan Tourism and FICCI Rajasthan State Council on YouTube. The webinar was moderated by Head, FICCI Rajasthan State Council, Mr Atul Sharma.
 
Former Chairman RTDC & Founder, Amrapali Jewels, Mr Rajiv Arora said that the validity of airline tickets and tour packages will need to be longer and more flexible as a tourist's travel situation may alter depending on the pandemic. Immunity passports for passengers, instant health checks inside the airports, lesser demands for business hotels, employers working with lesser manpower and increasing domestic tourism are the new trends witnessed in the industry.
 
Founder & CEO, AyurUniverse, Mr Vijaykumar Karai said that Rajasthan is the best venue for wellness for domestic and international tourists. Wellness can be added to weddings by way of pre-bridal wellness programmes like yoga sessions and spas. People are preferring tourism destinations that can be reached via cars. With this, tourists from neighbouring States like Delhi can be attracted for mental rejuvenation and de-stress packages.
 
CEO, OYO's Weddingz.in, Mr Sandeep Lodha said that domestic destinations are being preferred for weddings. International competition is nil. Smaller and intimate weddings in resorts and villas are the present norm. It needs to be communicated that small and intimate is the new big fat. The Government should make destination weddings reasonable in Rajasthan by offering GST credit, marketing the grand & scenic locations, and making mass vaccinations among the hospitality staff a priority.
 
Co-Chairman, FICCI Rajasthan State Council & CMD, Mandawa Hotels, Mr Randhir Vikram Singh said that the sector needs a healing touch to bounce back. The sector should be granted industry status and related benefits. Dues and liabilities should be deferred for some period and favourable revenue support should be considered.
 
Earlier, delivering the welcome remarks, Chairman, FICCI Rajasthan State Council & CMD, Kajaria Ceramics Ltd., Mr Ashok Kajaria said that the flush of the second wave has brought the industry to a grinding halt. Special backup and support are needed from the State Government for this hard-hit industry to survive and revive. Member, FICCI Rajasthan State Council & Chairman, Shahpura Hotels, Mr Surendra Singh Shahpura delivered the closing remarks. He urged all stakeholders related to hospitality sector that the guidelines and SOPs is a must and we will have to be very particular otherwise we will see the third wave of Covid coming and it won't be possible for tourism industry to take that. He also urged Govt to support industry and provide time to bounce back.