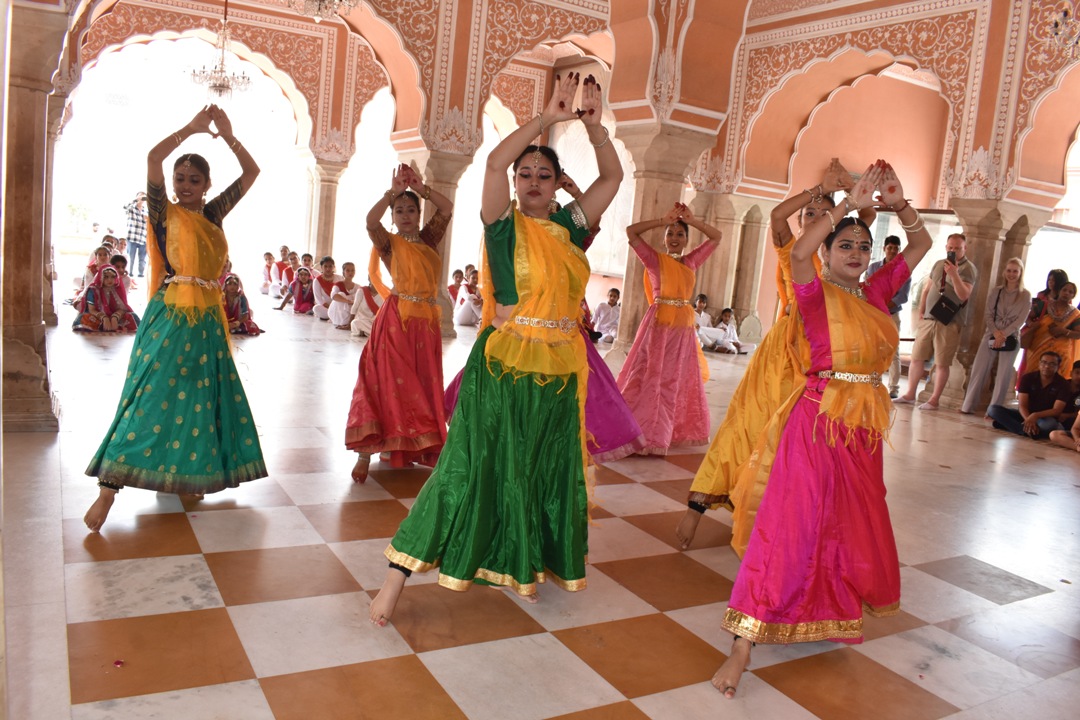 Press Release
The closing ceremony of the month long Cultural Heritage Camp (Sanskritik Virasat Prashikshan Shivir) was held at the City Palace, Jaipur. In the ceremony, students exhibited their various skills and talents through a series of art, dance and musical performances.
The program began with the lighting of the lamp by the Chief guest, Chitrakar Sri Gopal Swami Khetanchi , along with Sri Ramuramdev, and the teachers of the camp. All the guests were then warmly welcomed with garlands. The first performance was a musical performance, Dhrupad, presented under the guidance of Ms Madhu Bhatt Tailang, followed by the perusal of the art exhibition where students presented various painting and Mandana artwork created by them during the camp. Students also gave a musical performance where they portrayed their talents with the flute, taught under the guidance of Mr. RD Gaur.
Executive Trustee, MSMS II Museum, Ms Rama Dutt, then felicitated all the camp instructors with garlands and certificates. She also said that they were a significant part of the camp as without their efforts it wouldn't have been possible to organise it.
The ceremony ended with colourful dance performances of 'Kathak' of the Jaipur Gharana, and Ghoomar, where girls of various age groups enthusiastically displayed their talents, guided by Dr. Jyoti Goswami.