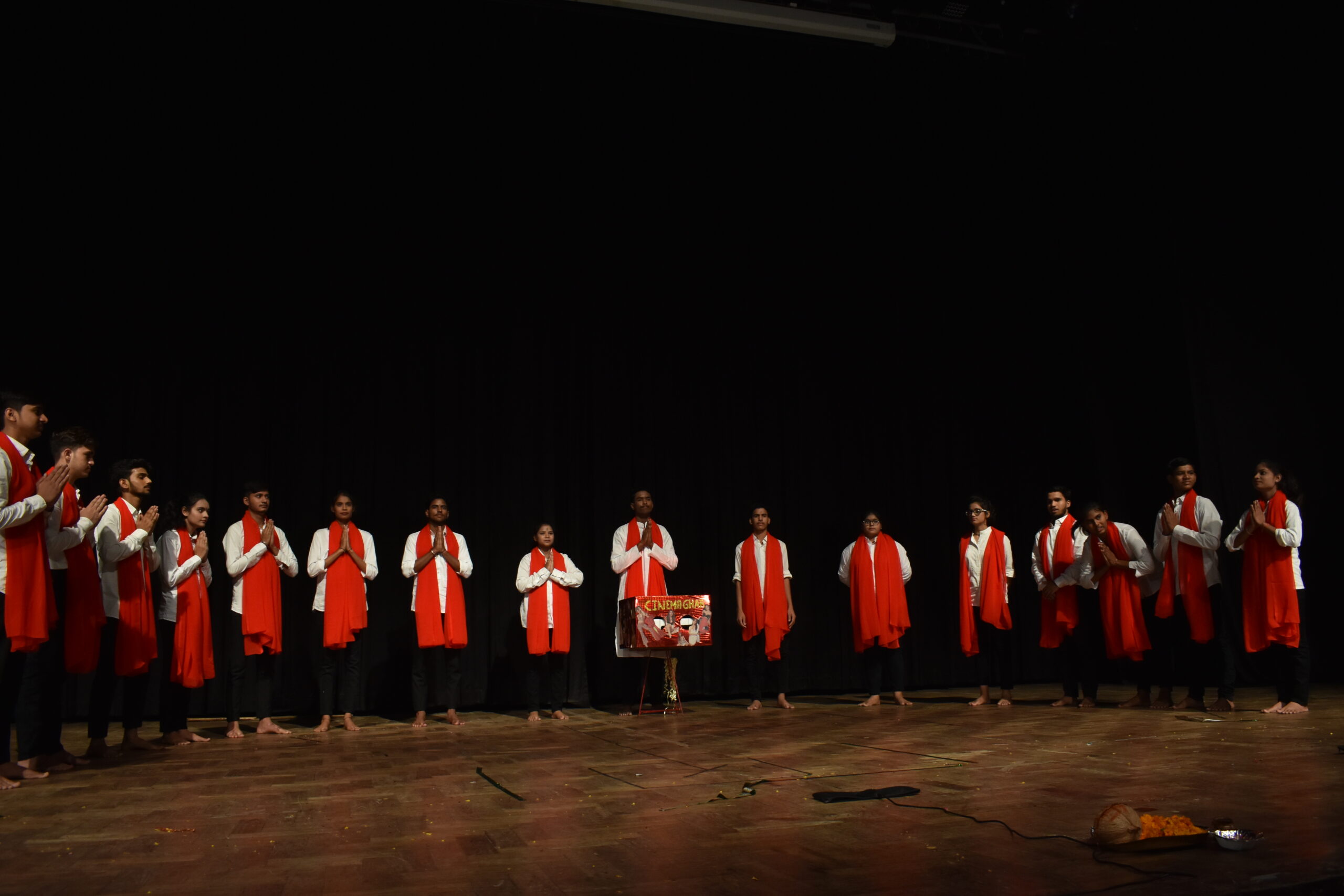 Press Release
The closing ceremony of the presentation-oriented theatrical workshop, 'Taare Zameen Par, Saare Stage Par' for the special children of the Jaipur-based NGO, 'Rays-Aasha Ki Ek Kiran' was held at Ravindra Manch. The special children who took training at the workshop enthralled the audience by giving spectacular performances of several plays. On the occasion, three plays – 'Tab Ramenge Devta', 'Aasha Ki Ek Kiran' and 'Dil Ki Dukaan' were staged. Children between the ages of 4 to 16 years rendered the theatrical performances. The speciality of this function was that all the work was done by the children. The best performing children in the workshop were also awarded during the function. Rajasthan State Social Welfare Board President Dr. Archana Sharma was present as the Chief Guest in this function. The ceremony started with the lighting of the lamp. During this, Captain Gurinder Virk, Director of Rays NGO, highlighted the purpose behind organizing the workshop.
The programme began with the play, 'Tab Ramenge Devta' presented in a street style by the children. In this play based on woman empowerment, all parts of street education were showcased. It was written by Hemchandra Tamhankar and directed by Arshiya Parveen. Following this, the short play, 'Asha Ki Ek Kiran' was staged. It was written and directed by senior theatre artiste, R. Anurag. The play was based on the experiences of the children. They presented their imagination and ideas through the play. After this, the children performed a purely comedy-drama, 'Dil Ki Dukaan' based on a fantasy. It was an adaptation of famous playwright, Rajendra Kumar Sharma's well-known play, 'Dil Ki Dukaan'. The play was directed by Arshiya Parveen. The special children displayed their talent in the function and entertained the audience to the fullest.
It is to be noted that during the summer vacation, a 40-day theatre workshop was organized by Tamhankar Theatre Academy, Jaipur for the all-round development of the special children of 'Rays'. In the workshop, children were taught all nuances of theatre along with its practice. They were also trained in solo acting, playlet, street play, pantomime, etc. Along with this, special emphasis was given to the personality development of the children during the workshop, so that they can benefit in their student life as well. Apart from acting, the participants were also taught in detail about lighting schemes, sound and music, costumes, amphitheatre, stage concept, etc.

ABOUT 'RAYS – AASHA KI EK KIRAN
The NGO 'Rays -Asha Ki Ek Kiran' treats and cares for HIV-infected and affected children in Rajasthan and provides them with other necessary support services. Started in the year 2010, this NGO is getting stronger with the passage of time and the efforts of like-minded individuals. This NGO started by taking care of just two children and is now taking care of 50 children. There are two homes to provide HIV-positive children with all the support they need to lead healthy and happy life.