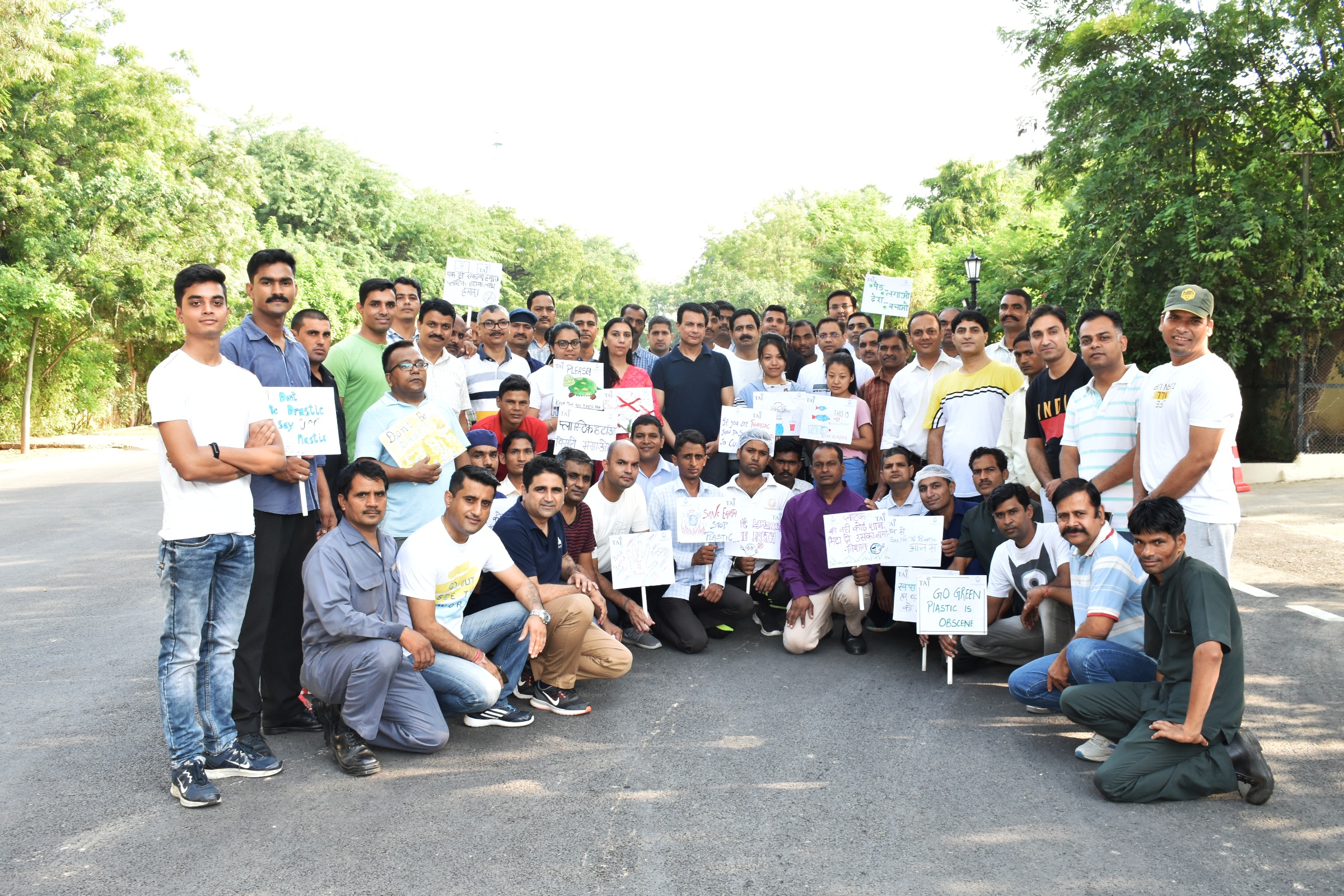 Press Release
On the occasion of the 150th birth anniversary of Mahatma Gandhi, a cleanliness drive was organised by the staff members of Rambagh Palace. As many as 60 employees of Rambagh Palace led by the General Manager, Mr. Ashok S Rathore participated in the drive. The 2 hour drive started from Rambagh Palace and covered Bhawani Singh Road and Sawai Ram Singh Road.
This was followed by distribution of jute bags to joggers in Central Park. The staff members also spread awareness for environment conservation through slogans on placards.
On the occasion, General Manager of Rambagh Palace, Mr. Ashok S. Rathore said that there is no better way to pay tribute to the Father of the Nation than a cleanliness drive. It highlights the need for maintaining cleanliness and hygiene not just in our homes but also public spaces.