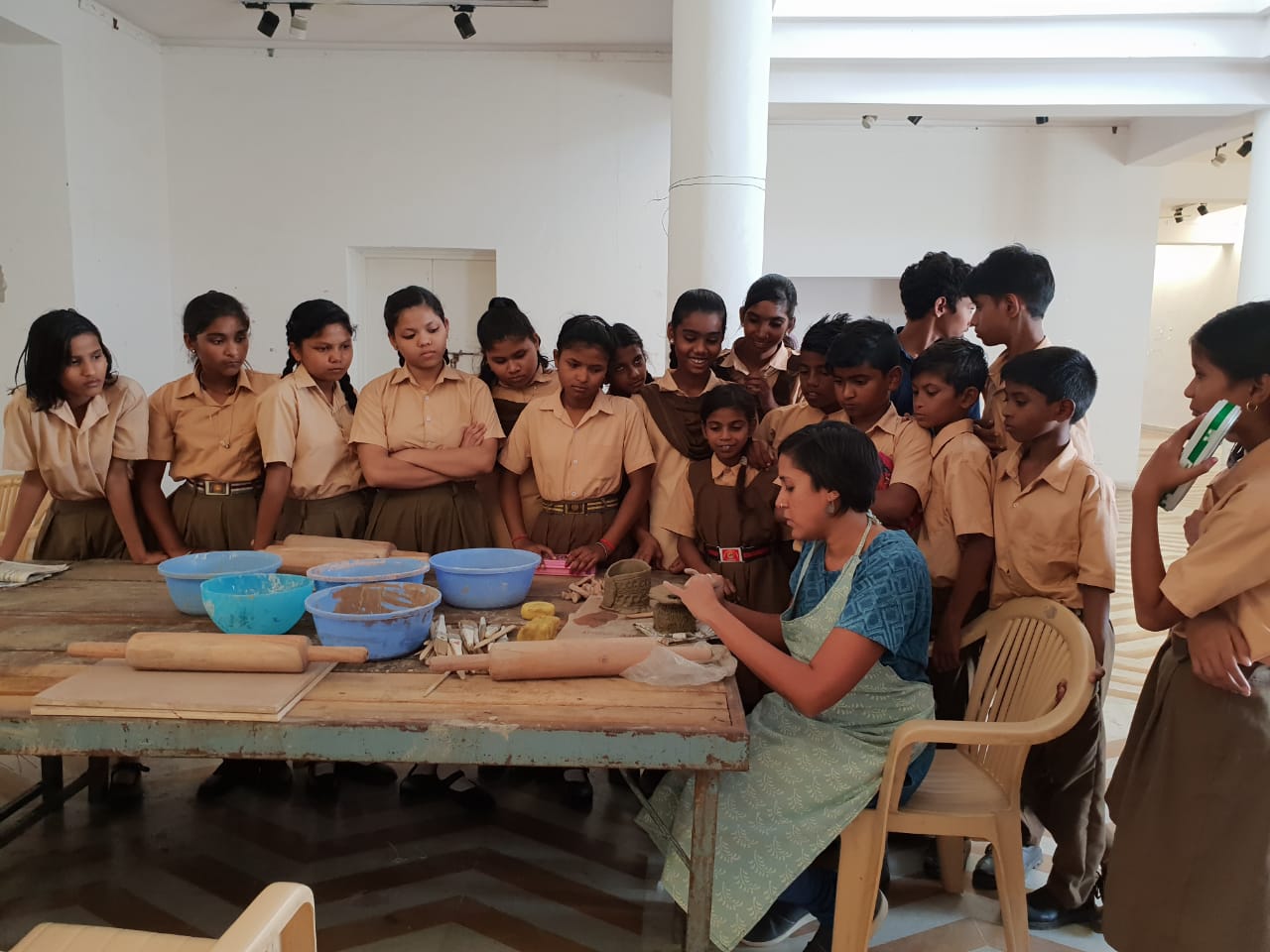 Press Release
As a part of the India's first ongoing Indian Ceramics Triennale being held at the Jawahar Kala Kendra (JKK), various workshops for children have been organised over a span of 60 days. 
Each workshop spread over 2 days has a designated artist who teaches the participants various activities related to clay. Over the past month, four workshops have been organised so far, with Artist Ruby Jhunjhunwala on Movement with Clay, Kate Malone on Play with Clay, Aditi Saraogi on Coiling, Slabbing and Stamping and Kaveri Bharath on Sculpting with Fibrous Paperclay. Two more workshops, Mosaic by Reyaz Badaruddin and Faces by Rashi Jain will be held on 11 October and 12 October and 25 October and 26 October, respectively. 
Around 100 students from various schools and organisations like Maharaja Sawai Man Singh School, The Palace School, Ryan International School, Reserve Bank Public School, Bharatiya Vidya Bhawan Vidyashram School, Azim Premji Foundation, Umang Foundation and NGOs like Disha and Sandhan have participated in each of these workshops. 
Artist Kaveri Bharath, who took a workshop on Sculpting with Fibrous Paperclay, said that the idea is to let children feel free and engage in learning and creativity. They were given freedom to explore their creativity and enjoy the activities. 
These workshops have been organised in collaboration with the Akshara Foundation of Arts and Learning (AFAL). 
It is to be recalled that they are part of the the Indian Ceramics Triennale which has been organised in collaboration with the Contemporary Clay Foundation. The event includes 35 Indian and 12 international artist projects, 10 collaborations, 12 speakers, a symposium, film screenings along with workshops for adults and children.