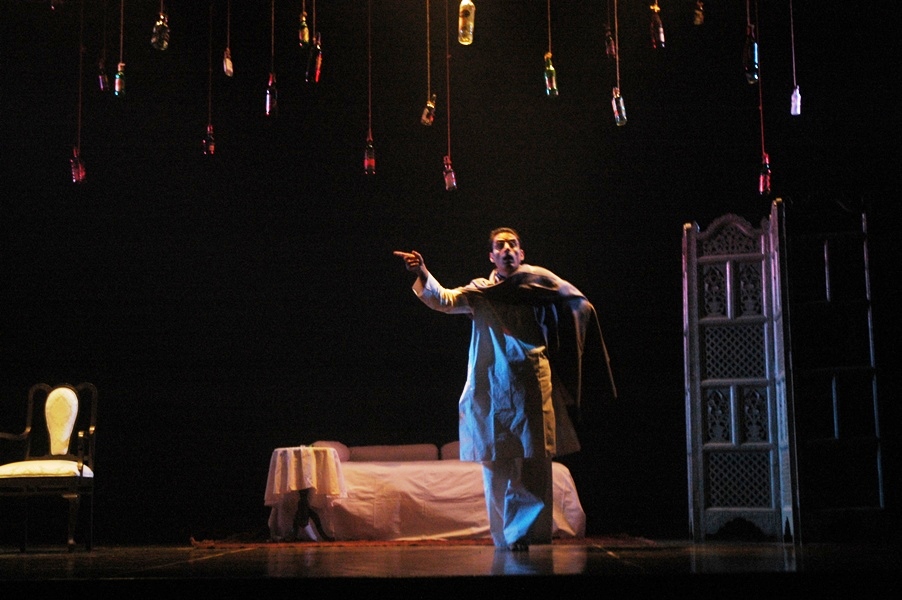 Press Release
The theatre lovers of Jaipur were spellbound with the powerful staging of the play based on the life of Saadat Hasan Manto — 'Ek Mulaqat Manto Se' at Jawahar Kala Kendra. The one man play was performed by Raazi and Haider fame actor, Ashwath Bhatt and was presented at JKK in collaboration with Actors Cult & Theatre Garage. The creative producer of the play was Mr. Maneesh Verma. 
'Ek Mulaqat Manto Se' was based on the articles written by Saadat Hasan Manto about himself and the minute social changes that took place during India's Partition in 1947.  Reflecting the life and times of the great story writer, the performance also tried to showcase Manto's thinking on why he chose to write stories and his treatment of the tragedy of the partition of India. The play delved into Manto's life, childhood, family & friends, facing persecution, self-ridicule, depression, helplessness, drinking, Hindi cinema, satire, irony, hypocrisy, sadness, strife and moral decay. 
The texts used in the performance were 'Manto, Main Afsana Kyun Kar Likhta hoon, Khol do, Kal Sawere Jo Meri Ankh Khuli and Deewaroon Pe Likhna'. Ghazals of Begum Akhtar were also used in several places in the performance to create the ambience of the period and highlight the pathos of Manto's life. The performance concluded with a couplet by Daag Dehlavi.