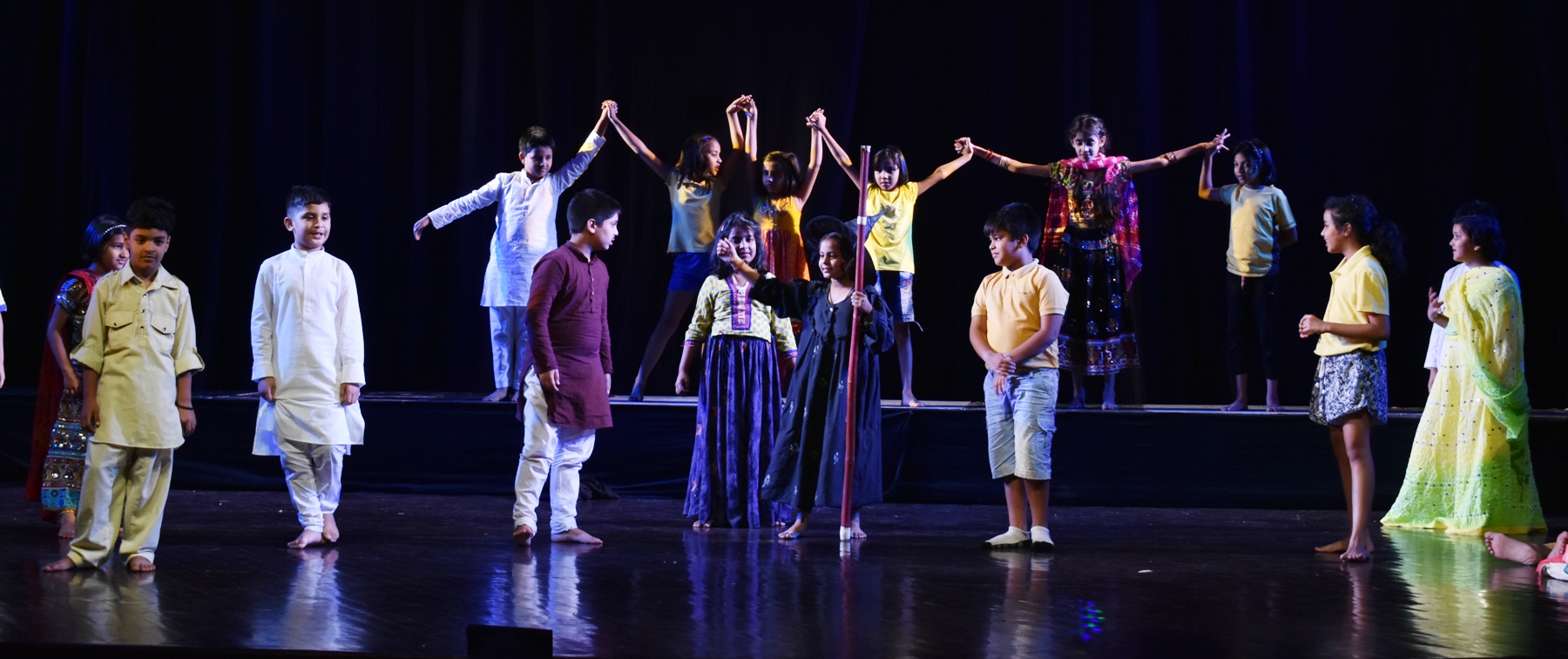 Press Release
On the occasion of the Closing Ceremony of the Junior Summer Programme, more than 250 students presented their acting and creativity skills in front of their parents. Children also showcased their craft skills by displaying newsletters outside the 'Rangayan'.
 Through short plays, children threw light on social messages like environment and wildlife protection, effects of social media,among other relevant topics prevalent in the society.
Children from 'Hashtag' group presented the play 'Billi Mat Paalna' which gave the message of not believing in rumours. The story revolved around how people blindly believe a spiritual teacher to not have cats as their pets and end up spreading rumours about the same. Group songs and workshop songs created by children were also presented in these skits. The audience appreciated the play and encouraged the children with applause.
 Short play by the children of 'Nazarbattu' group was based on the story of a writer. The writer leaves the house in search of a new story during the play. During the journey the writer meets three spirits who share their stories with him. After this the writer conveys their stories through his pen. The message of environment and world life protection was conveyed through this play.
 Children were divided in 9 groups on the basis of their age in the beginning of theatre workshop. Children named their groups using their creativity. Some of the names were – Softy, Chopsticks, Ice Cube, among others.
It is to be noted that summer workshops in various categories were organized at JKK. Children aged from 5 to 17 years received training in literature, visual arts, theatre, music and dance by the field experts.