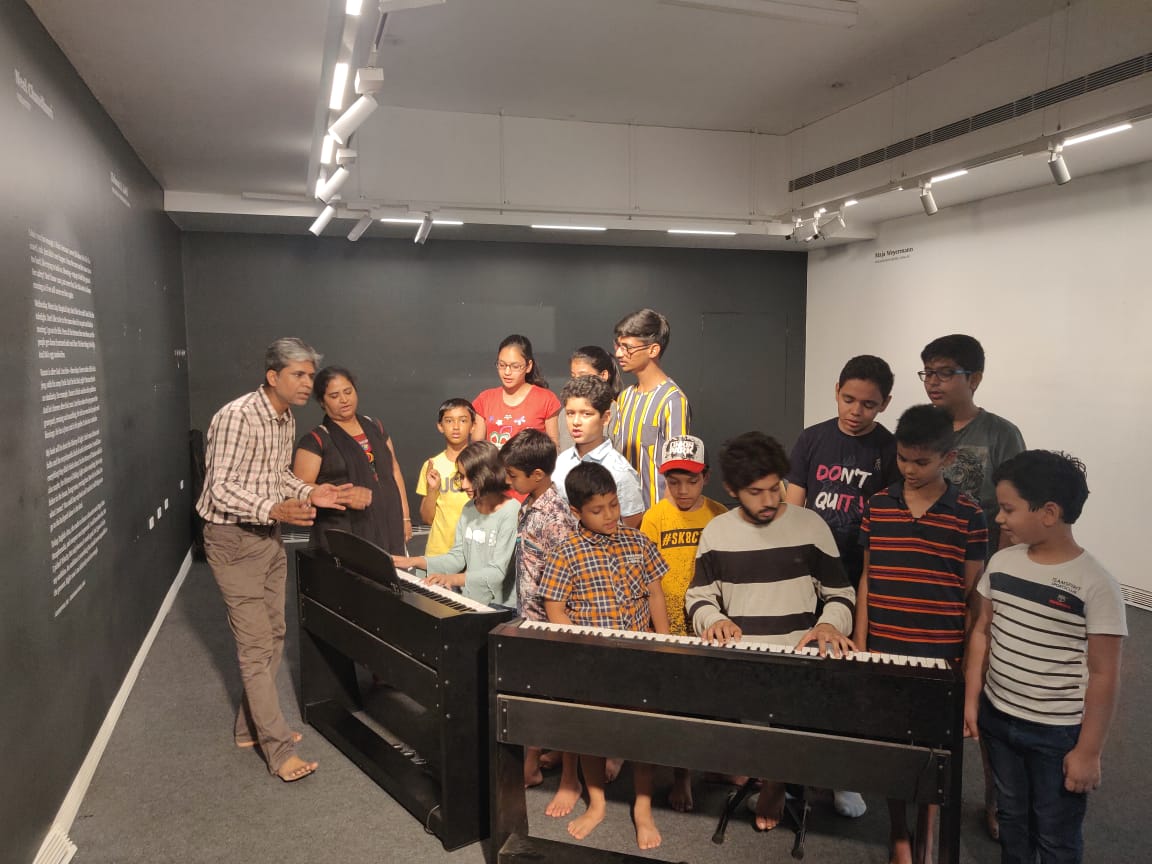 Press Release 
As a part of the Junior Summer Programme, Jawahar Kala Kendra is introducing city's learners to the solo and accompaniment style of Piano. For the first time children are learning Western Classical Music on Piano at a summer camp in Jaipur.
Piano workshop mentor, Pradeep Chaturvedi informed that children were first taught the basics of western classical music. It included the knowledge of Western Staff notation, Solfege system including  Major, Minor, Pentatonic Scales  and  Chords. In addition to the solo style of piano, children are also being taught the accompaniment style of piano for playing western and bollywood compositions including 'Bhajans'. Mrs. Raghuvansh Mani Chaturvedi is the assistant mentor of the workshop.
According to Mr. Chaturvedi, piano is such an instrument that is played using all the 10 fingers. Playing  piano has been found to be the most beneficialexercise to improve  hand-eye coordination and other motor skills.