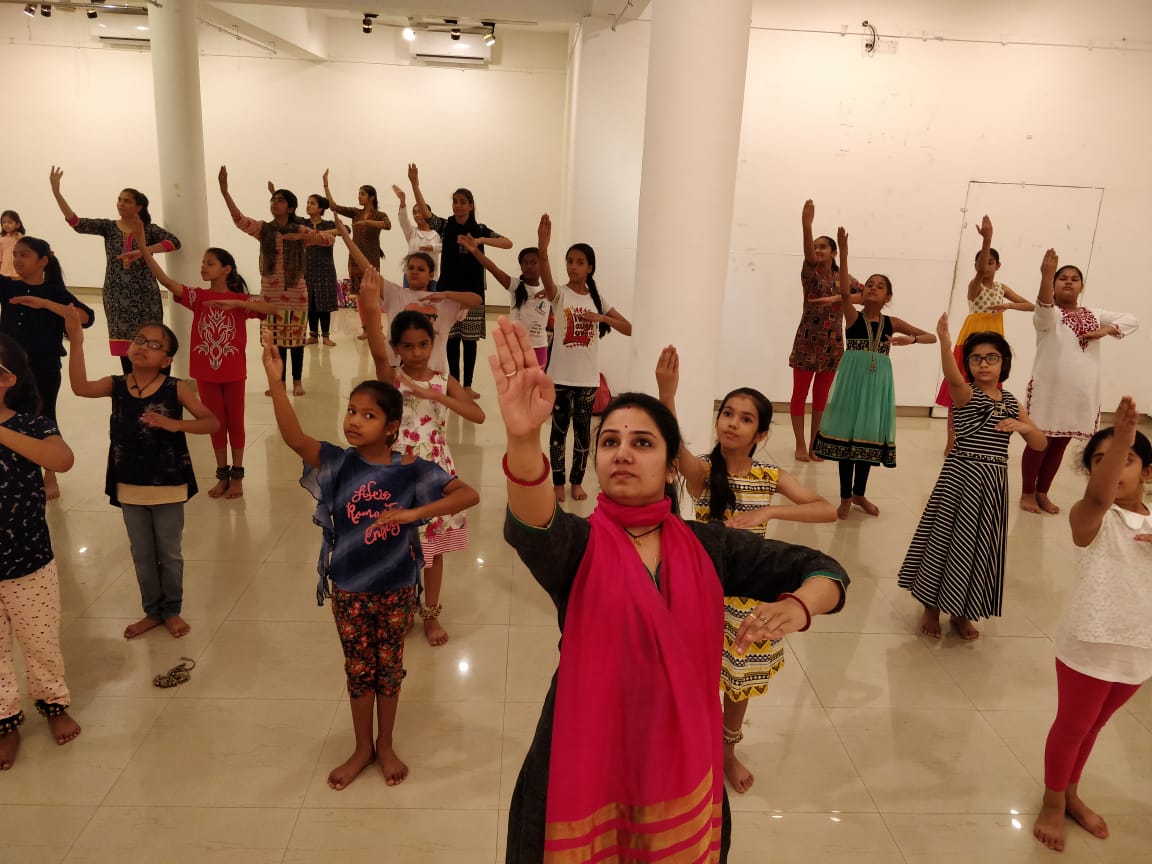 Press Release
The Closing ceremony of JKK's one month Junior Summer Programme 'Samahit' will be held from 16 to 20 June. Every year JKK organizes summer workshops of various art forms for children. Children between the age group of 5 to 17 years participate in literature, visual arts, theatre, music and dance workshops and learn from the experts. Children learnt in great depth the various dimensions of the art and enthusiastically practised every day under the guidance of teachers. Schedule of the closing ceremony of Junior Summer Programme is as follows:
Children's creativity and imagination power will be showcased at 'Rang Umang' Exhibition

Closing ceremony of Junior Summer Program will begin on 16 June with the "Rang Umang' Exhibition at Parijat-1 and Parijat-2 art galleries. Portraits, cartoons, monoprint, scrapbooks as well as photographs will be exhibited here. Visitors will be introduced to the creativity and imagination of the children through this exhibition. The exhibition will be open from 11 am to7 pm and will be on till 20 June.
 Screening of short film 'Papa Nahi Manenge'
Similarly,  the film 'Papa Nahi Manenge' made by the participants of the 20 day short film workshop 'Light,Camera,Action' will be screened from 16 to 20 June daily from 4 pm to 6 pm in the reading lounge of JKK's library. The message given through this 16 minute film is what the expectation are of the children and parents from each other and how can they be fulfilled without any clashes.
 Mesmerising  music and dance performances
During the closing ceremony, children from the music and dance workshop will give performances on 16 and 17 June at 6 pm at 'Rangayan'. Children will give live performances of Singing, 'Tabla', Contemporary Dance, 'Khartaal' , 'Kathak' Dance, 'Folk' Dance, Drum and Piano. The duration of these performances will be around 2 hours.
 Acting skills will be presented by the children of Theatre Workshop
Similarly, more than 250 children of the theatre workshop will present their acting skills from 18 to 20 June. These children will be divided in nine groups on the basis of their age. Performances of the short skit by each group will begin at 7 pm at 'Rangayan'. Children will give social messages and throw light on currently trending topics through these skits.The group song and workshop song made by the children will also be performed on the occasion. Total duration of these skits will be two and a half hours.