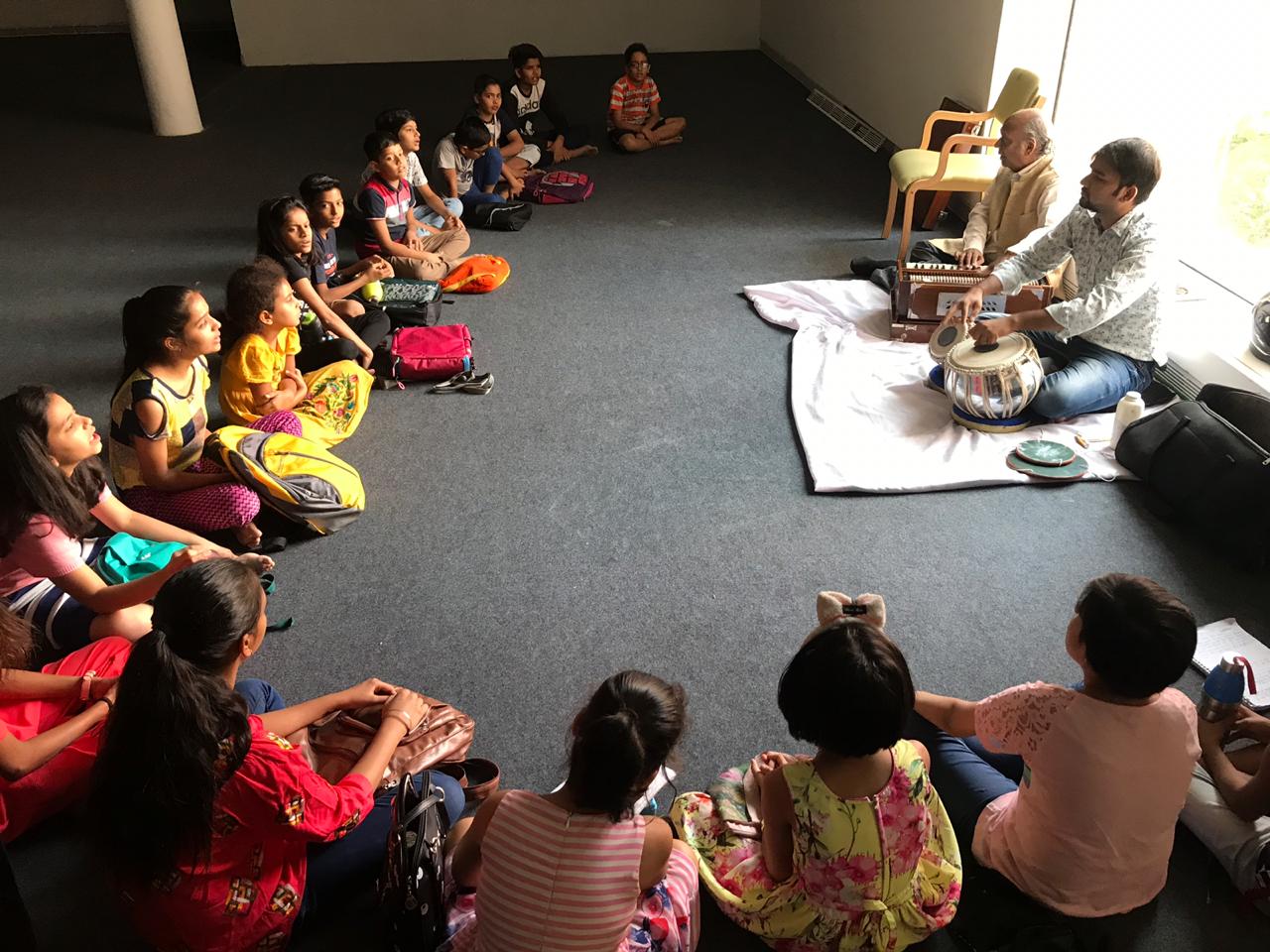 Press Release
Children are eagerly participating in Vocal Workshop organized during Junior Summer Program at JKK. These children are being taught compositions based on Indian Classical Music.
Vocal workshop instructor, Pt. Chandra Prakash Tanwar informed that this year children are preparing a special performance with piano. Children are also showing great enthusiasm while practicing composition 'ghan ghan murat krishna murari sulakshan girdhari' based on the starting raag i.e. 'Raag Bhairav' of the Indian Classical Music.
Children are also practicing 'Chali pavan matwali' of 'Taal Kaharwa' and 'Raag Kalawati' based 'Param dhan radha naam adhaar' composed by Shree Hari Ram Vyas. The patriotic song 'Ekta swatantra samaanta rahe, desh mai charitra ki mahanta rahe' in 'Taal Dadra' is also being taught to the children.