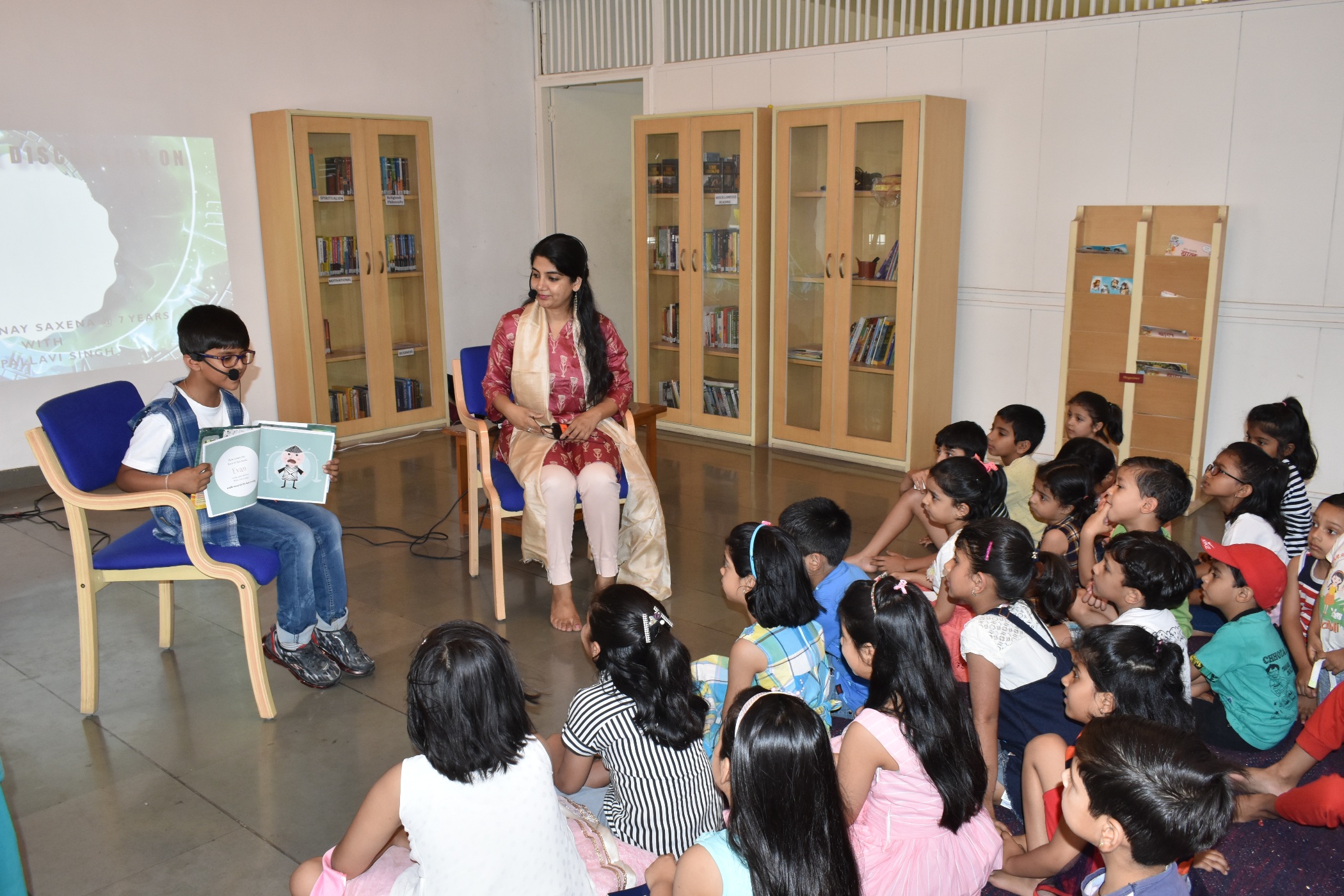 Press Release 
The 'Let's Talk' Workshop at the Junior Summer Programme of Jawahar Kala Kendra had a special guest — a 8 year old writer, Anay Saxena. He discussed his graphical novel "Time Adventures: The Jackson Menace". While the story of the novel has been written by Anay, the illustrations are by Kuldeep Dhab.
The young story writer took the participants of the Story Tree Workshop on an adventurous journey of a fictional character named Evan, who along with his family, goes on an epic adventure, fixing tragedies that took place in the past with his time machine. The session was moderated by Ms. Pallavi Singh.
It is to be noted that in the Junior Summer Programme, as a part of the 'Literature' category, Let's Talk and Visual Stories workshops were organized. In the 'Visual Arts' category, Cartooning, Monoprint, Photography, Short Film Making workshops were held.