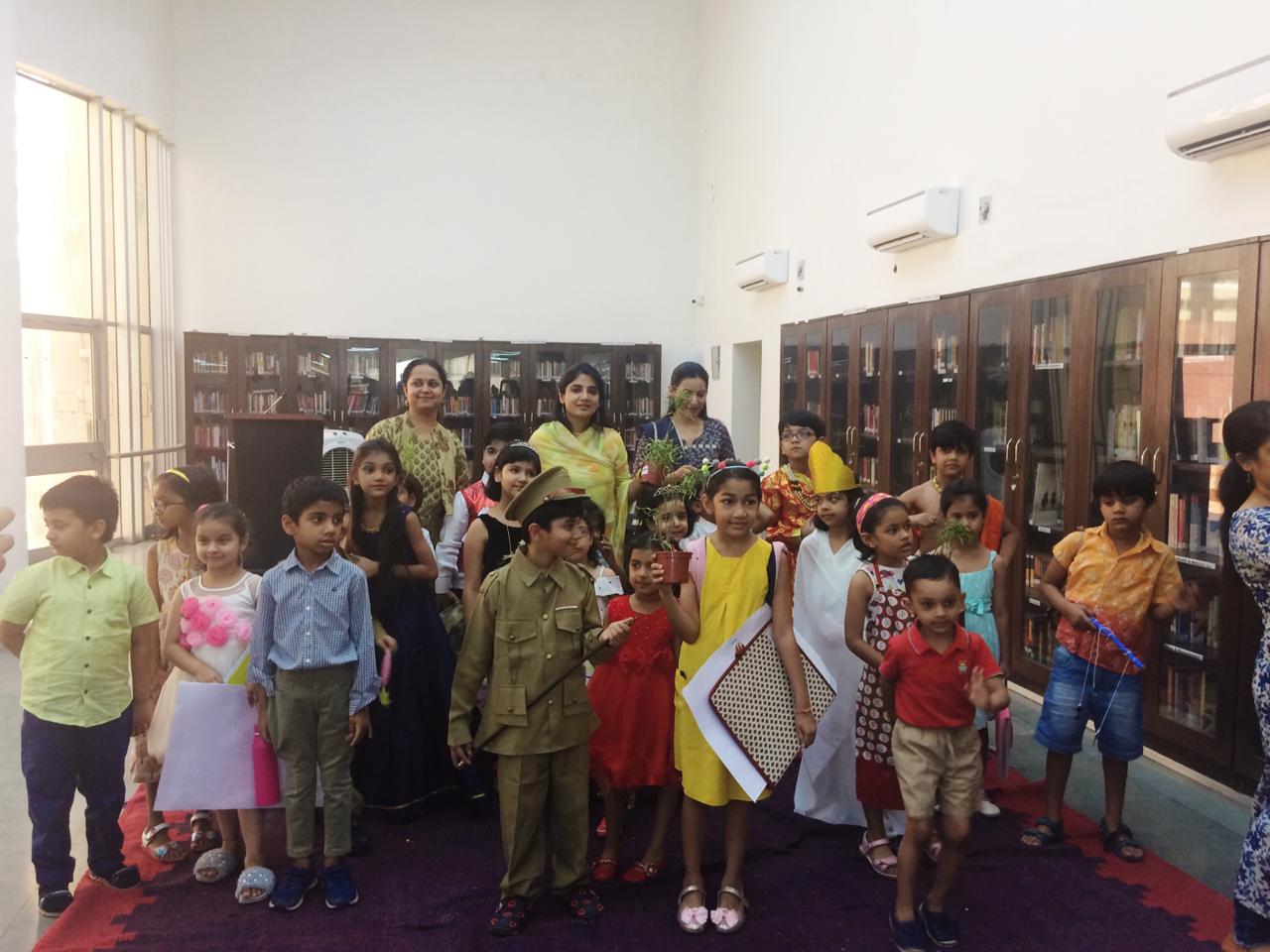 Press Release 
The Story Telling Workshop 'Let's Talk' of the Junior Summer Programme at Jawahar Kala Kendra concluded with a culmination ceremony to celebrate the efforts of all the 40 participants. The workshop, attended by children between the ages 5 to 10 years, was facilitated by Ms. Pallavi Singh.  The participants came dressed as their favourite characters such as Bikram Betal, Vampire, Billy goat, among others. They narrated poems and short stories with confidence. The parents of the participants also attended the event.
During the 15 day workshop, a variety of stories were shared with children with the objective of motivating and infusing creativity in children and learning to cope in stressful and panicky situations.  The historic tales of Goddess Lakshmi, Maharana Pratap and from the Ramayana were also shared with the children.
The objective of the workshop was to engage children through the craft of storytelling and to enhance curiousity and learning experience.