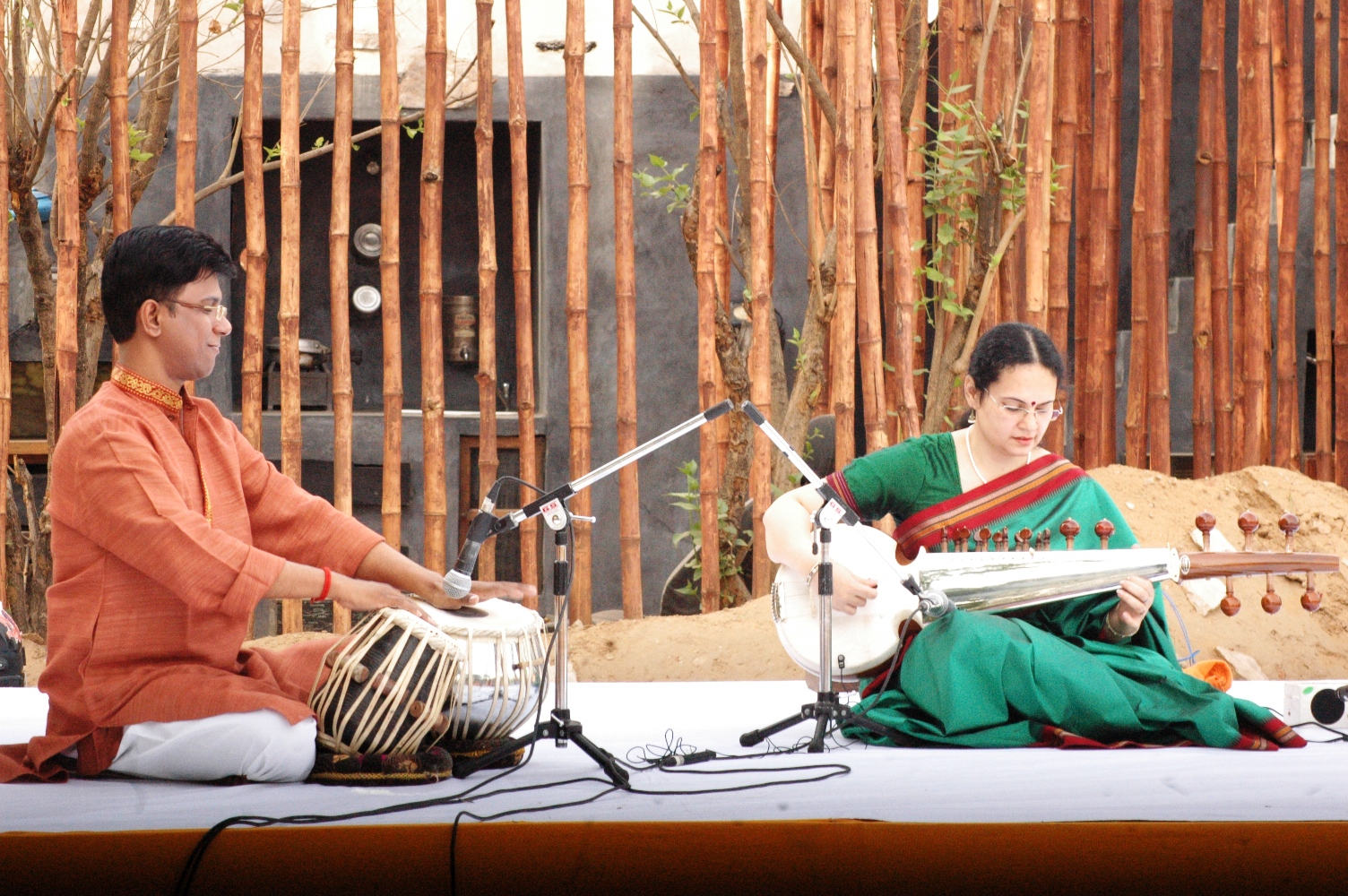 Press Release
As a part of the 'Morning Raag' series at Jawahar Kala Kendra (JKK), Dr. Chandrima Majumdar gave an enthralling musical performance on Sarod at the lush green lawns of JKK. She was accompanied by soothing beats on Tabla played by Pt. Durjay Bhaumik.
Dr. Majumdar performed 'Aalaap', 'Jod' and 'Jhala' in Raag Bhatiyar which was followed by two compositions in 'Vilambit' and 'Drut Teen Taal'. She also rendered a 'madhyalaya' composition in raag 'Jaunpuri'. The event was concluded with four traditional compositions of the 'Shahjahanpur Gharana' in raag Bhairavi.
A lot of people including youngsters were seen enjoying the morning raga in the early morning breeze.