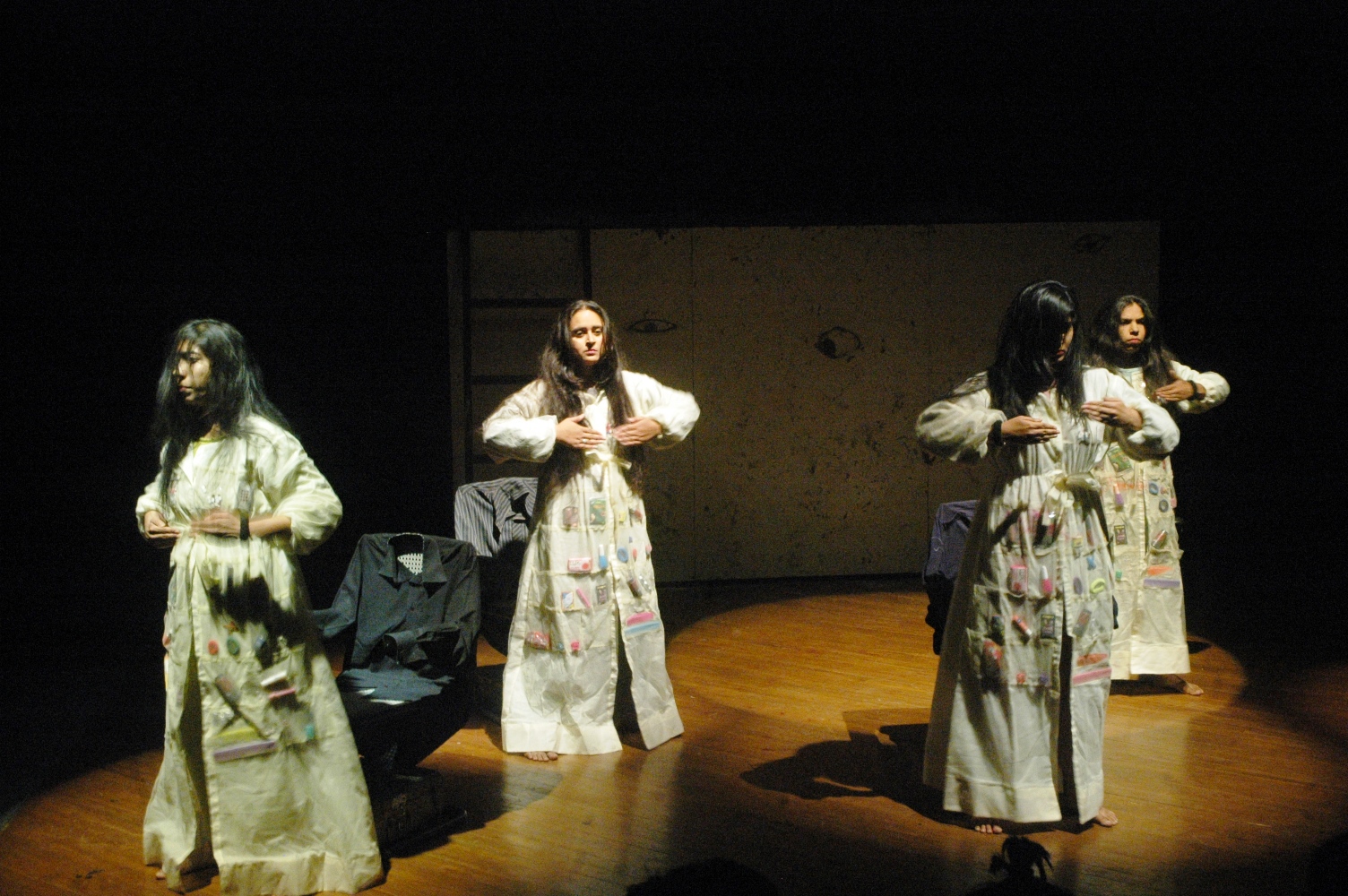 Press Release
As a part of the ongoing 'Young Directors Theatre Festival', manifestation of a woman or girl was aptly depicted in play, '2.27 AM' at Jawahar Kala Kendra (JKK). The play was directed by Mumal Tanwar and has been commissioned by JKK. The play was supported by National School of Drama.
'2:27 AM' follows the story of a serene bluish space which reflects the mind of a person. In this space, a character who the world knows as woman or girl, manifests itself. Sailing on subtle symbols, just like a woman's life, the play invokes multiple style of consciousness to comprehend the silence of women. The plot aims to clear the cultural clutter and re-position a woman as a creator of thought and 'bhaava' (emotion) in contrast to her being a biological creator.
The play followed the lesser known approach of 'devised theatre'. It used various light effects along with popular sounds to portray the psychic patterns of mass behaviour. It did not have a spoken voice, but the sound of a woman's five self-portraits, that neither requires a mirror or a canvas or the daylight. These are self-portraits which over centuries, have forgotten to see a woman as she is. The production has been written based on the shared experiences of a team of 6 young girls who shared their ideas about their existence as women in the society.
The cast of the play included – Tanu Rawat, Renu Sanadhya, Divya Bhomia, Ritika Bidawat and Ishana Pareek. Other members of the team included – Mukesh Kumar Anand (Production Manager), Ishana Pareek (Stage Manager), Siva Prasad Tumu (Light Design), Prakash Jangir (Set Design) and Gauri Shankar (Costume Design). The sound team consisted of – Himanshu Vyas, Amar Pratap, Gaurav Bora and the Hanging Roots Studio.
Tomorrow 'Dak Ghar' directed by Sanket Jain will be held at 4 pm in Rangayan. This will be followed by 'Kirtan' by Ambika Kamal at Shilp Gram at7 pm.