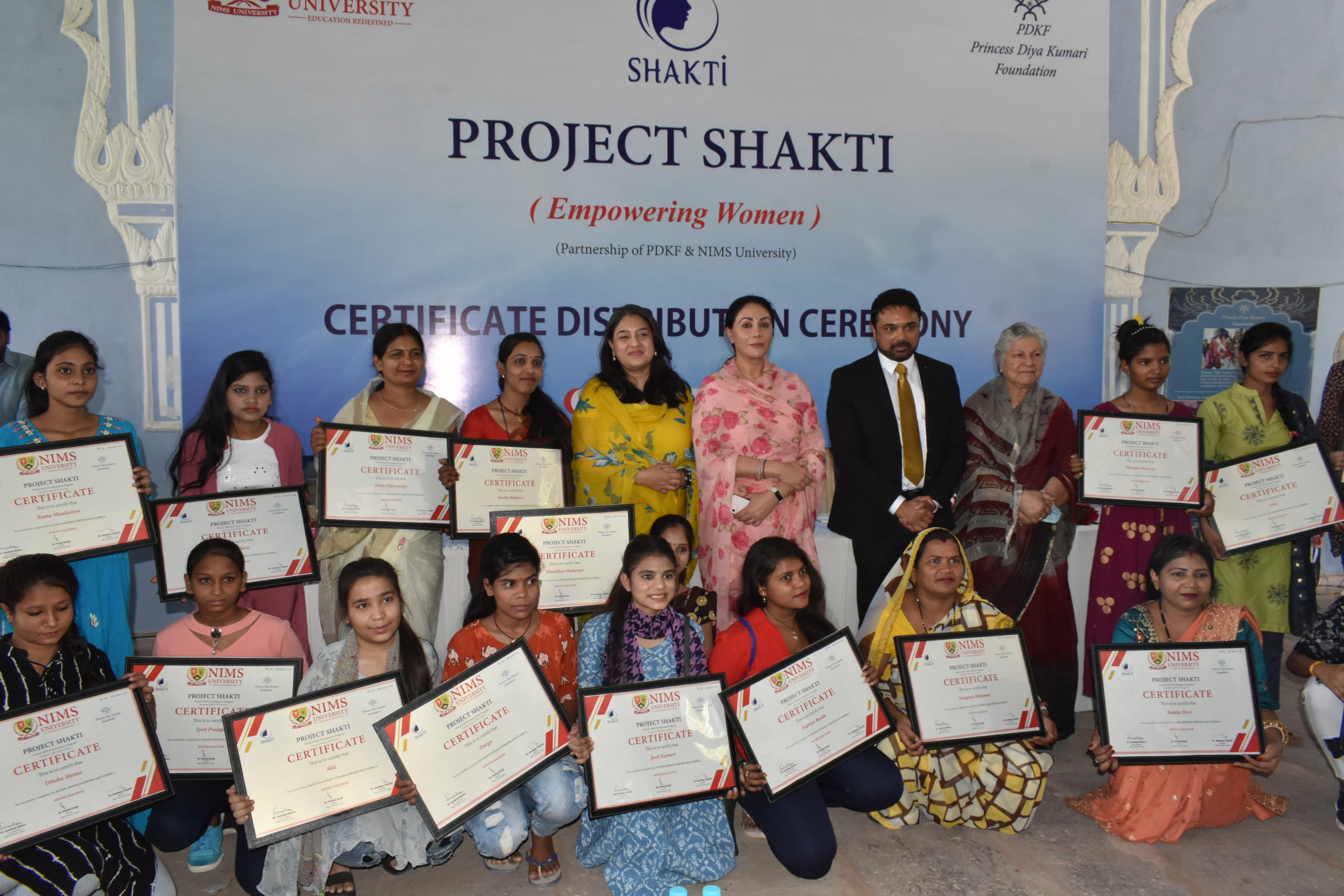 A certificate distribution ceremony was organized on Saturday under 'Project Shakti' by Princess Diya Kumari Foundation (PDKF) and NIMS University, Jaipur. Certificates were awarded to women and girls who have successfully completed training in the initial 3 batches through the free women's skill development training program "Project Shakti", which is organized continually at Badal Mahal, Jaipur. Along with this, women and girls trained in the program were also offered jobs by representatives of various industries of Jaipur.
Rajsamand MP and President of PDKF Princess Diya Kumari, Director of NIMS University Dr. Pankaj Singh, Executive Director of PDKF Shivina Kumari and Executive Trustee of MSMS II Museum and Member of PDKF, Ms. Rama Datt were present on the occasion.
On this occasion, MP Diya Kumari said that we had started these training courses for the skill development of girls and women get Instagram likes. The skills that girls and women have acquired through this training program, will ensure that everyone gets placements based on their skills. This is an initiative through our foundation to promote skill development. There should be increasingly more focus on skill development.
It is worth noting that under the free training program being organized through Project Shakti, tailoring training, beautician training, tourist guide training, computer training etc. are being provided. In the coming days, through Princess Diya Kumari Foundation, free training in Lime Work, Araish and Lime Jali Making will be provided to men for the purpose of promoting heritage. The poster of this initiative was also released in the programme. Interested people can contact Badal Mahal Jaipur to get free training. A short film based on Project Shakti was also presented during the programme.