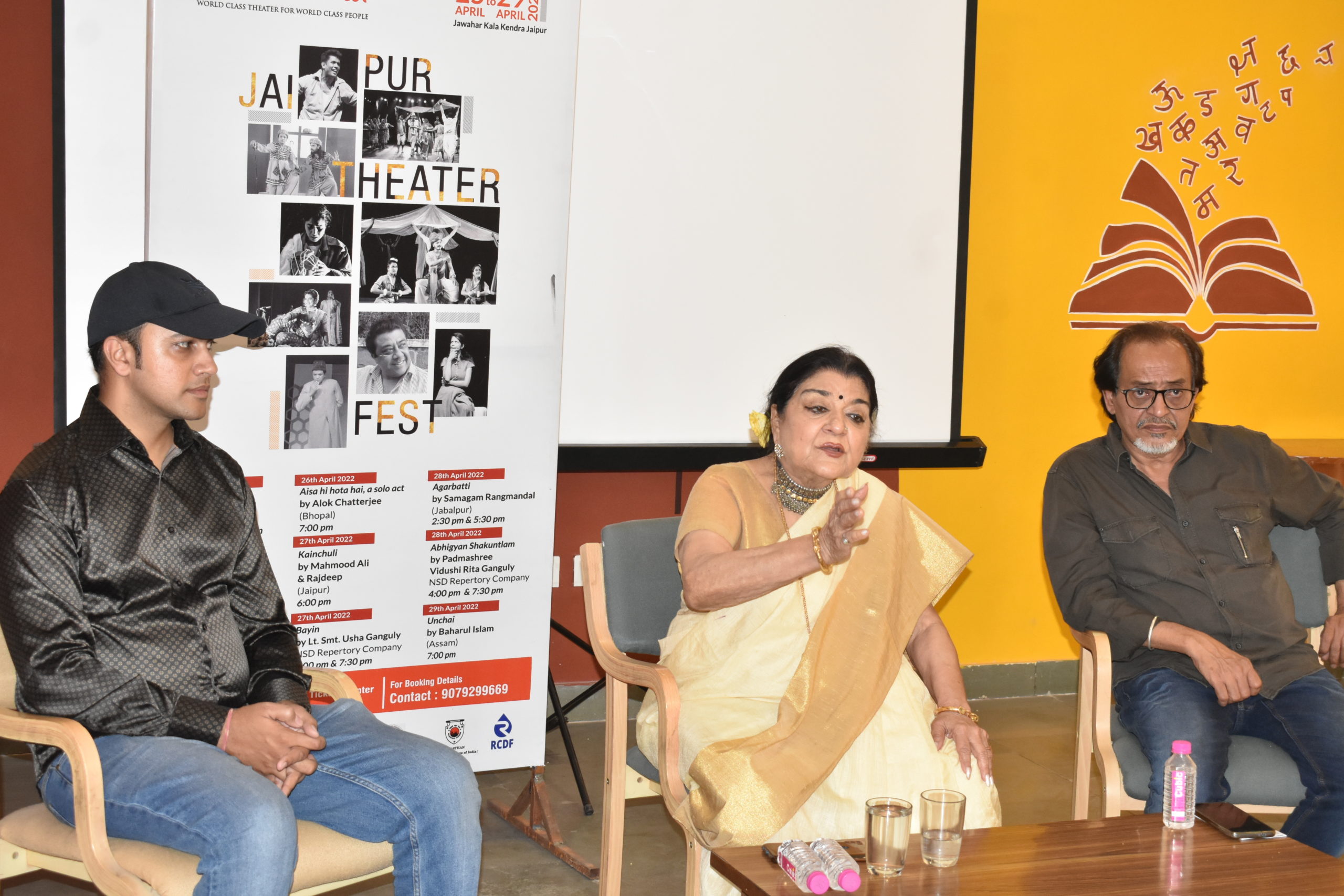 The Jaipur Theatre Fest'22 witnessed its concluding day with the audience enjoying the play – 'Unchai' by celebrated film and theatre actor, Bahrul Islam in Jawahar Kala Kendra (JKK). The Fest was organised by Taramani Foundation in collaboration with JKK.
Play, 'Unchai' by Bahrul Islam
The play 'Unchai' was performed by celebrated film and theatre actor, Bahrul Islam in Krishnayan. He directed the play and also acted in this 7-member cast. It was his first attempt at exploring satire and the concept of self in the context of the contemporary world. The story was about a misanthropic man who resolved to follow the path of Herostratus and make history by means of an evil deed—in this case, by killing six random people (one for each bullet in his revolver). The man was exhilarated by the sense of power he received when he carried his revolver on the streets in his pocket. But he no longer drew assurance from the revolver, but from myself: he became like a revolver, a torpedo or a bomb. It gave the viewer an insightful account of how a man's nature changes with the objects of his possession, but the object itself is unable to change the internal man, as seen in the conclusion.
The cast of the play included – Bhageerathi Bai, Baharul Islam, Mousumi Talukdar, Prasanta Kalita and Jeet Baruah. The story was written by Jean Paul Sartre. The light design was done by Dibosh Jyoti Boruah, set by Debojit Borthakur and music was provided by Om Pratim Gogoi.
Kalasambandhi Talk Show
As a part of Kalasambandhi, the talk show 'Significance of Classical Theatre in Current Time' featured Padmashree Vidushi Rita Ganguly in JKK Book Club. Another talk featuring the cast of 'Agarbatti' and 'Unchai' was held in JKK Book Club.