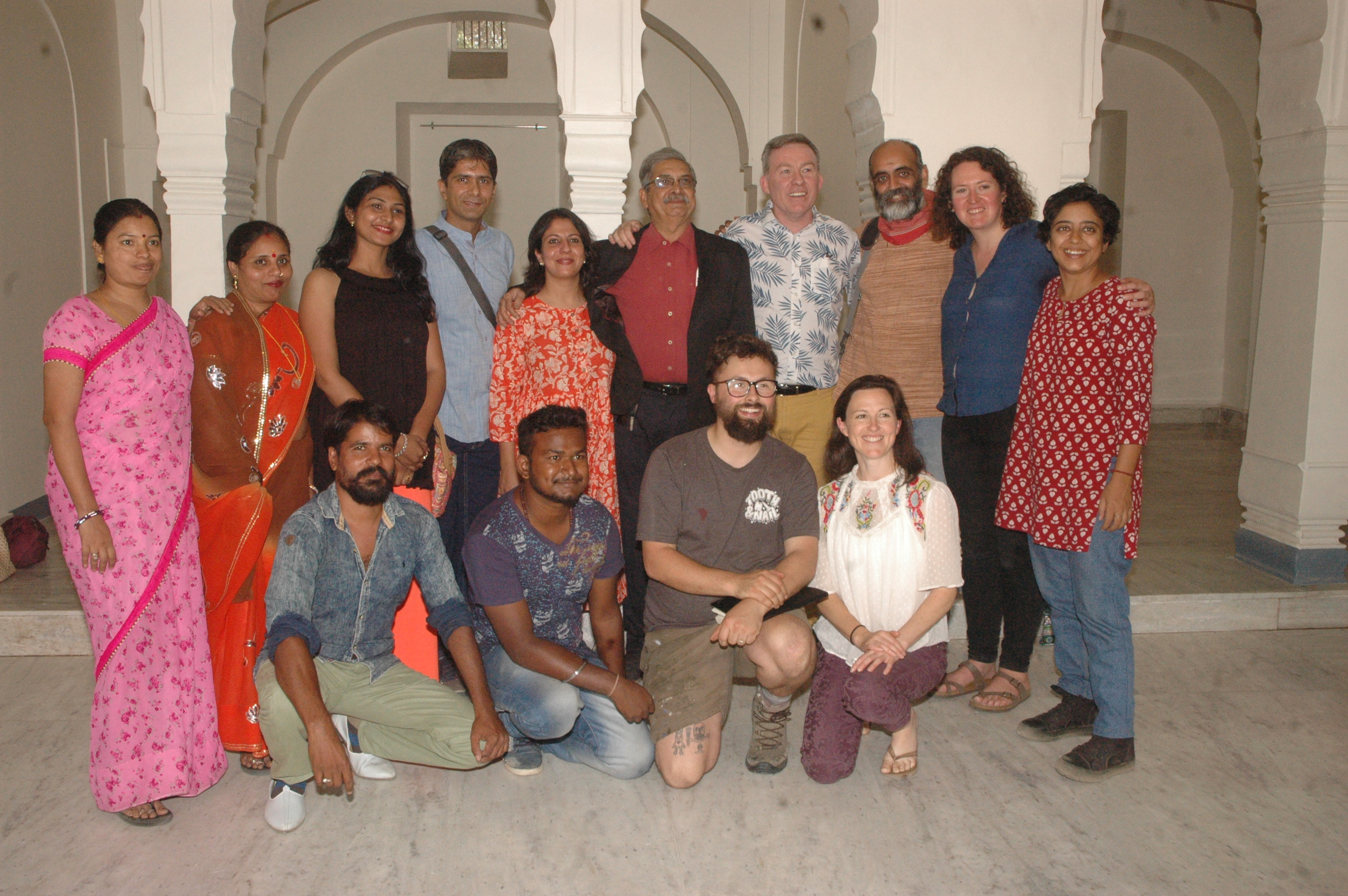 Press Release:
The City Palace  hosted 'Sister's Sangam' – a week long Art workshop starting today, supported by the Department of State Development of South Australia on 8 November 2017. The artists created new work which exhibited in the Jaipur Art Summit 2017. They were from the field of Painting, Photography, printing and sculptor making.
Daniel Connell, curator and coordinator of the exchange program said, it was an exciting model of art collaboration.  The intention of the project was to bring a wide variety of practices together and discuss and build new ideas and friendship. The artists taking part in the workshop are from Rajasthan and Australia.
The workshop witnessed the signing of the Memorandum of Understanding (MoU) between IICD Director Dr Toolika Gupta and Adelaide Central School of Art, South Australia CEO Ms. Ingrid Kellenbach under the International Linkages Program which is supported by Department of Sate Development of South Australia.  The MoU was signed in the presence Governor of South Australia HE Hieu Le AO.
The IICD and Adelaide Central School of Art share a common interest in many academic and educational fields.The MoU is expected to enable the two parties to collaborate more closely on activities and issues of common interest, as well as to further develop partnerships in the field of visual arts, crafts and design. The objective of the MoU is to outline possible ways both parties could develop and carry out collaborative activities and to improve opportunities which encourage the exchange of technical information among students of Visual Arts, Craft and design.
It is anticipated that cooperation will focus on several areas including delivery of projects which include training, study tours and exchange programs, and exploring funding opportunities to achieve respective missions jointly.