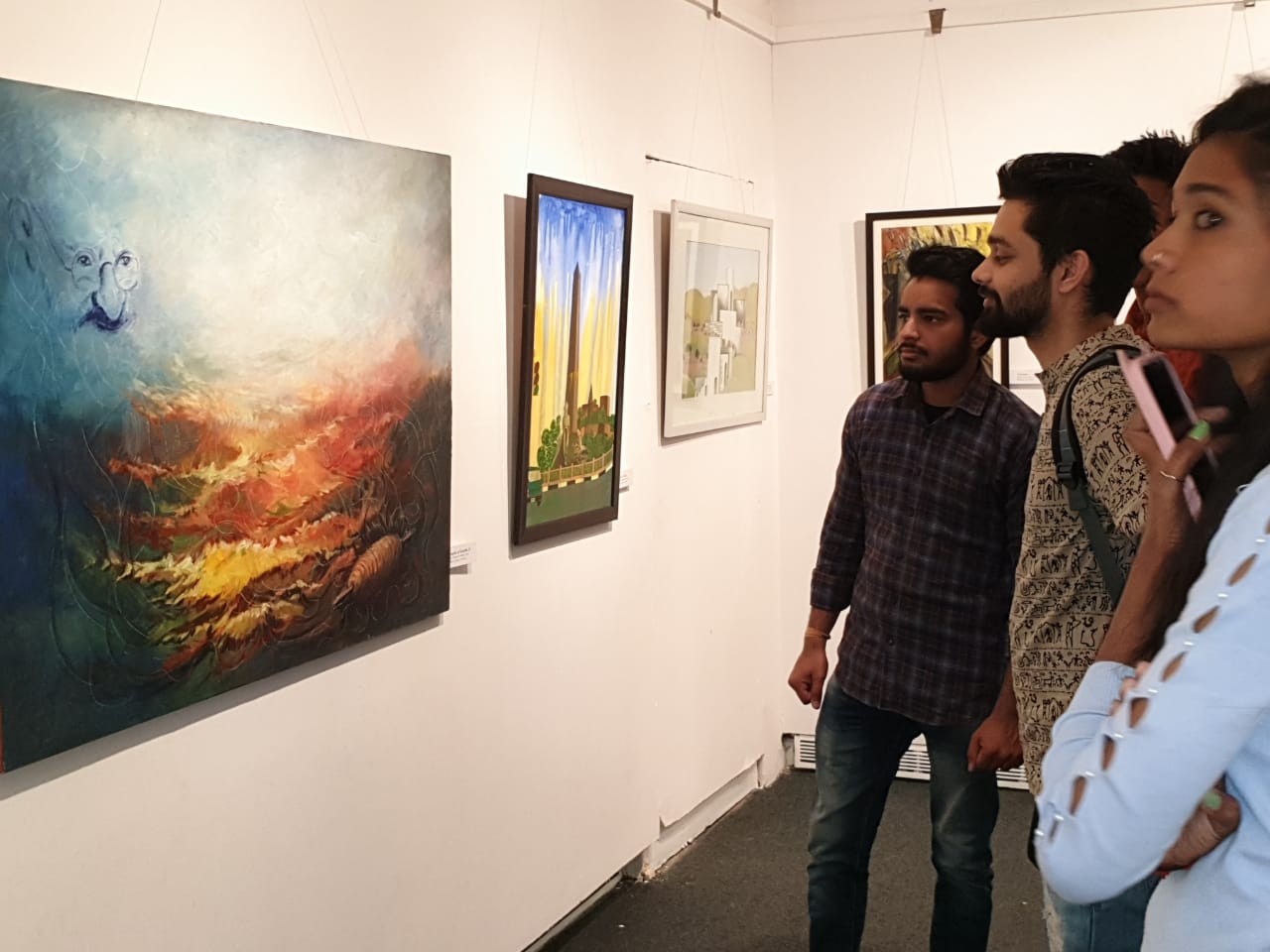 Press Release
The ongoing 'Rajasthan Great contemporary Art Show' at Jawahar Kala Kendra is encouraging artists from all over Rajasthan. Artists from across the state are getting recognition for their work through this art show, which will be on till 30 March. On an average, the show in witnessing footfall of over 100 visitors daily and they are expressing appreciation for the art works through their positive comments in the visitors' book.

A visitor Ajay Meena commented: "It was a pleasure to witness the art works in the show. Art is life. We all should take inspiration from the artworks showcased here and motivate more and more people to attend this exhibition. Art students should especially attend this show. "

The brilliantly curated exhibition is a peep into the perspectives and styles of contemporary artists of Rajasthan. It is highlighting art of Rajasthan as seen in the national and international context. It also showcases the contemporary painting and printmaking traditions practiced by the contemporary artists of Rajasthan. A total 189 art pieces are being showcased at the Alankar, Surekh , Sudarshan and Sukriti art galleries of JKK. While 150 paintings are from different artists across the state, 39 works are from JKK's Collection.
Another visitor Saurabh Arya pointed out that the exhibition showcases both traditional as well as modern forms of art from Rajasthan under one roof. This indeed is an appreciable initiative by the Kendra, he adds.

A unique feature of the exhibition is that both senior as well as young artistes are getting a platform to showcase their work through the show. An art enthusiast, Sandeep Purohit says that this multi-hued exhibition showcases the various aspects of the society through art.