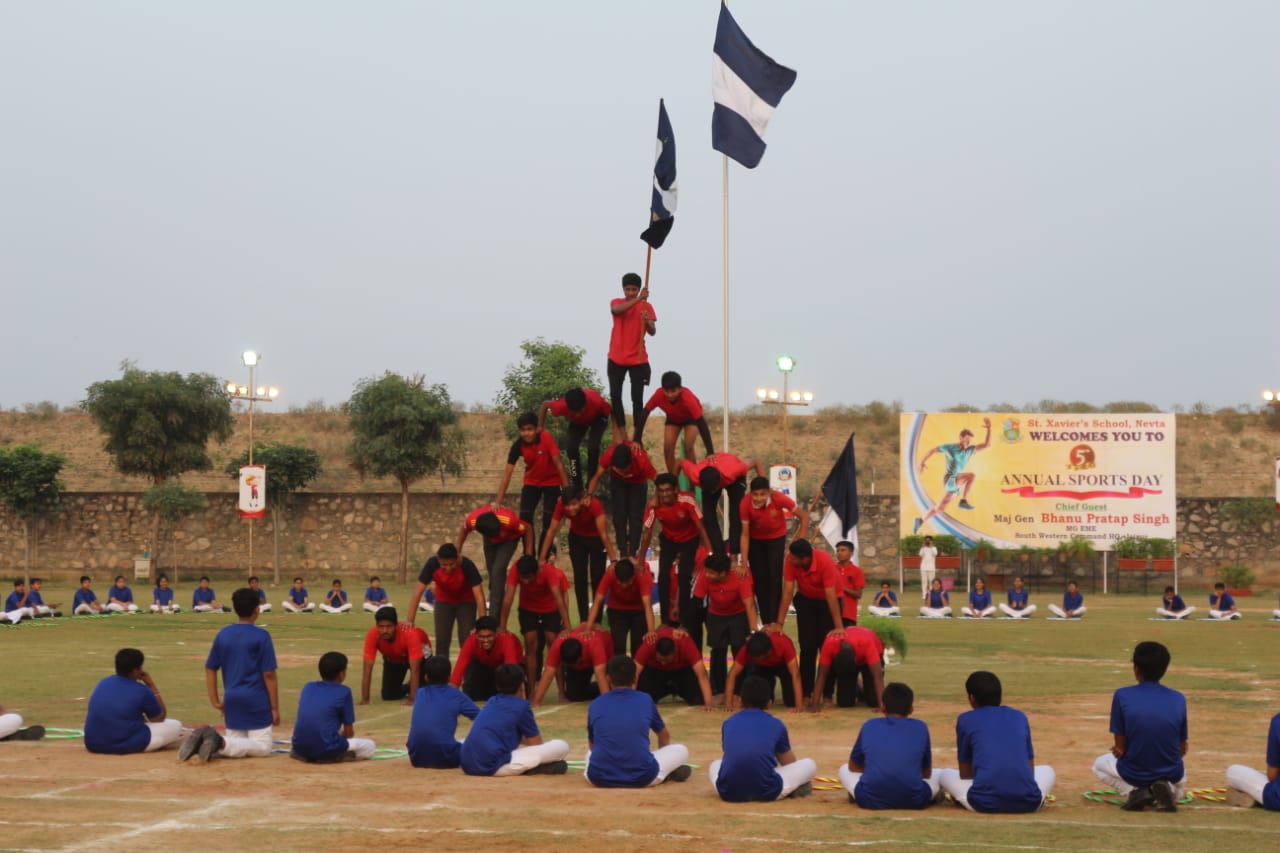 Press Release
St. Xavier's School, Nevta, celebrated the 5th Annual Sports Day with the theme 'Celebration of 150th Anniversary of Mahatma Gandhi'. Major General Bhanu Pratap Singh (MG, EME) of the Indian Army attended the occasion as the Chief Guest. The event showcased various mesmerizing events like March Past in which students participated in the parade with pride and confidence. To emphasize the benefits of fitness, students performed enchanted coordination by Zumba, Karate, Power Yoga. Track events such as word race, hurdles, relay races, softy hurdles, drag the ball race, parent race, etc. proved to be very thrilling.
The chief guest congratulated all the students on their performances and stressed on the importance of sports in the lives of all.
Principal Father John Ravi SJ addressed everyone and appealed to the parents to give their children enough time to play so that they can improve their overall development.
The event ended with the award ceremony for various programs. The award for Best Sports Person was received by Yash Sharma and Divya Shekhawat. The best disciplined house trophy was awarded to the Red House while the Best House (All Over Sports) to the Blue House and the Green House to the Best House.