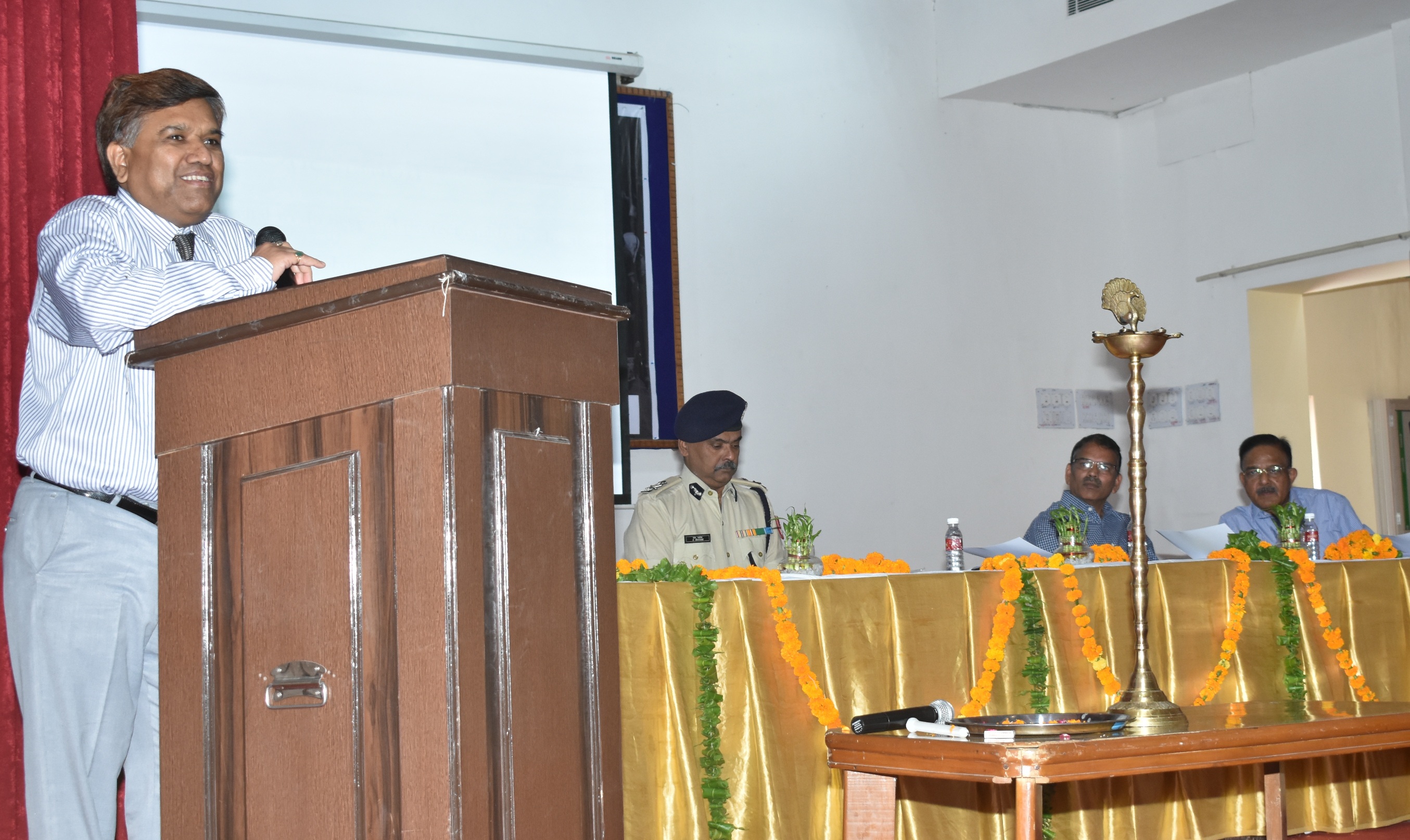 Press Release
"AN INFORMAL SYSTEM IS NECESSARY FOR UNDERSTANDING JUVENILE JUSTICE AND DEALING WITH CHILDREN"
–         Ashok Jain,
Member Secretary, RSLSA
There is a dire need for behavioural change while dealing with children in need of care and protection. An informal system is necessary for understanding 'Juvenile Justice' rather than the formal or traditional processes of the justice system. This was stated by Member Secretary, Rajasthan State Legal Services Authority (RSLSA), Mr. Ashok K Jain. He was speaking at the inaugural session of the 2-day workshop on 'Child Protection and dealing with Children in contact with Railways' organized by the NGO, Prayas JAC Society.
He further said that 29% of the 'Children in need of Care and Protection' are between the ages of 0 to 5 years and 28% fall in the age group of 6 to 10 years. These are usually the ones that go missing. Similarly, 27 % of this number is constituted by children who are between the ages 11 to 15 years and at least 1 out of every 3 children from this group belongs to the category of those children who run away from their homes.  Mr. Jain laid special emphasis on the need for compassion and empathy while dealing with the children aged between 16 to 18 years, who form the remaining 16 – 17 % of the 'Children in need of Care and Protection and are often found to be aggressive.
Principal Chief Security Commissioner, Railway Protection Force (RPF), Mr. Sarvapriya Mayank said that due to reasons like a large population of children in the country as well as economic backwardness, children are often migrated to other states in search of work to support their families. He further said that 60 % of the 'Children in Need of Care and Protection' that are reported to the RPF are re-united with their families.
General Secretary, Prayas JAC, Shri Amod K Kanth said that according to the police records of 2016-17, approximately one lakh children are reported missing annually in India. Railway station has been a prominent recourse for these children. It is essential for Railway Protection Force officers to identify such children in rail stations, and rescue them with the use of helpline, Child Welfare Committee (CWC) and other avenues. This will help in preventing child trafficking.
He further informed that a MoU between the Railway Board and Prayas JAC Society has also been signed to work towards providing care and protection to helpless children coming in contact with railways.
Director, Department for Child Rights Rajasthan, Mr. Nishkam Diwakar said that organizations like National Child Protection Commission are working towards fulfilling all the needs of the children and ensuring that their rights are protected. Acts like the Juvenile Justice Act and the POCSO Act also guarantee the protection of children.
In her welcome address, Director, Prayas, Ms. Indu Rani Singh said that the objective of the workshop is to highlight the importance of children rights and child protection to the Railway personnel. It will also enable officials to evolve a methodology to facilitate effective management of children in contact with the railways.