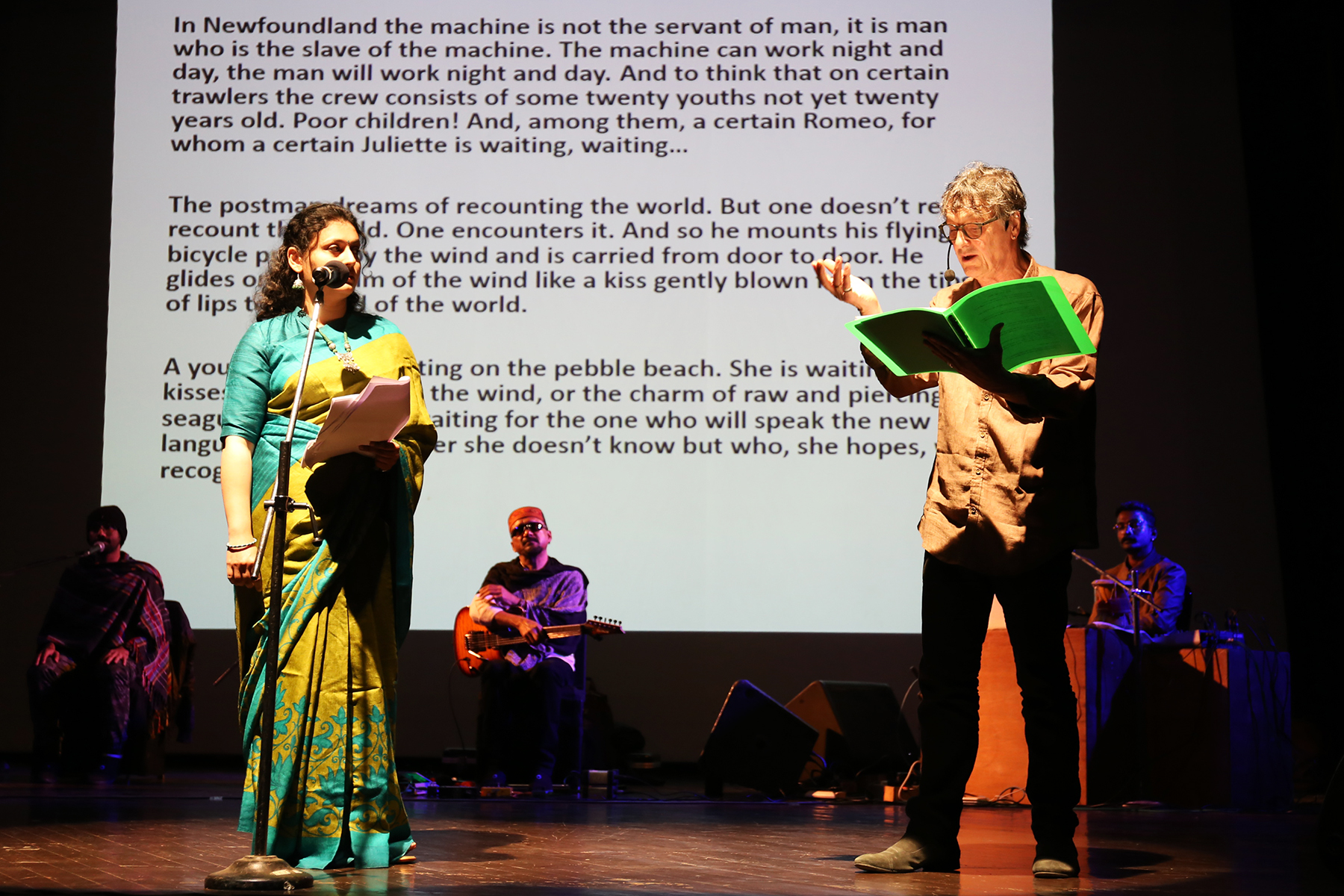 Press Release
AN EVENING OF JUGGLING, DANCE AND POETRY AT JKK 
 The multi-arts center of Pink City, Jawahar Kala Kendra (JKK) came alive with the magic of Indo- French performance – 'Metajingle – The Postman does not wait for the rising tide'.  The multi-disciplinary performance showcased the perfect fusion of juggling, dance and poetry.
The theatrical event centered on a correspondence between a poet and dancer. Marc Delouze from France and Meera Nair from Kerala provided live readings of their letters. The stage scenery was designed collectively following the work of French visual artist,
Patricia Nichols' with other visual artists from Kerala. The stage is set as the sea which is a blank page where the voices of the artistes float across as if from two distant shores. During the narration imaginary cargoes pass these two ports.
The postman is enacted by French dancer and juggler François Chat who will be performing alongside Indian musicians. From one continent to the other, through waves and tides, currents and winds, the postman carries the messages being exchanged. He is the messenger linking these two shores, cultures, languages and ways of seeing things.
Other performers of the show included – John Anthony on Guitar, Music and Backing Vocals; Akhil J Chand on Vocals and Rahul C.R. on DJ, Percussions and Backing Vocals. The project is an original creation of Alliance Française de Trivandrum and Les Parvis Poètiques.