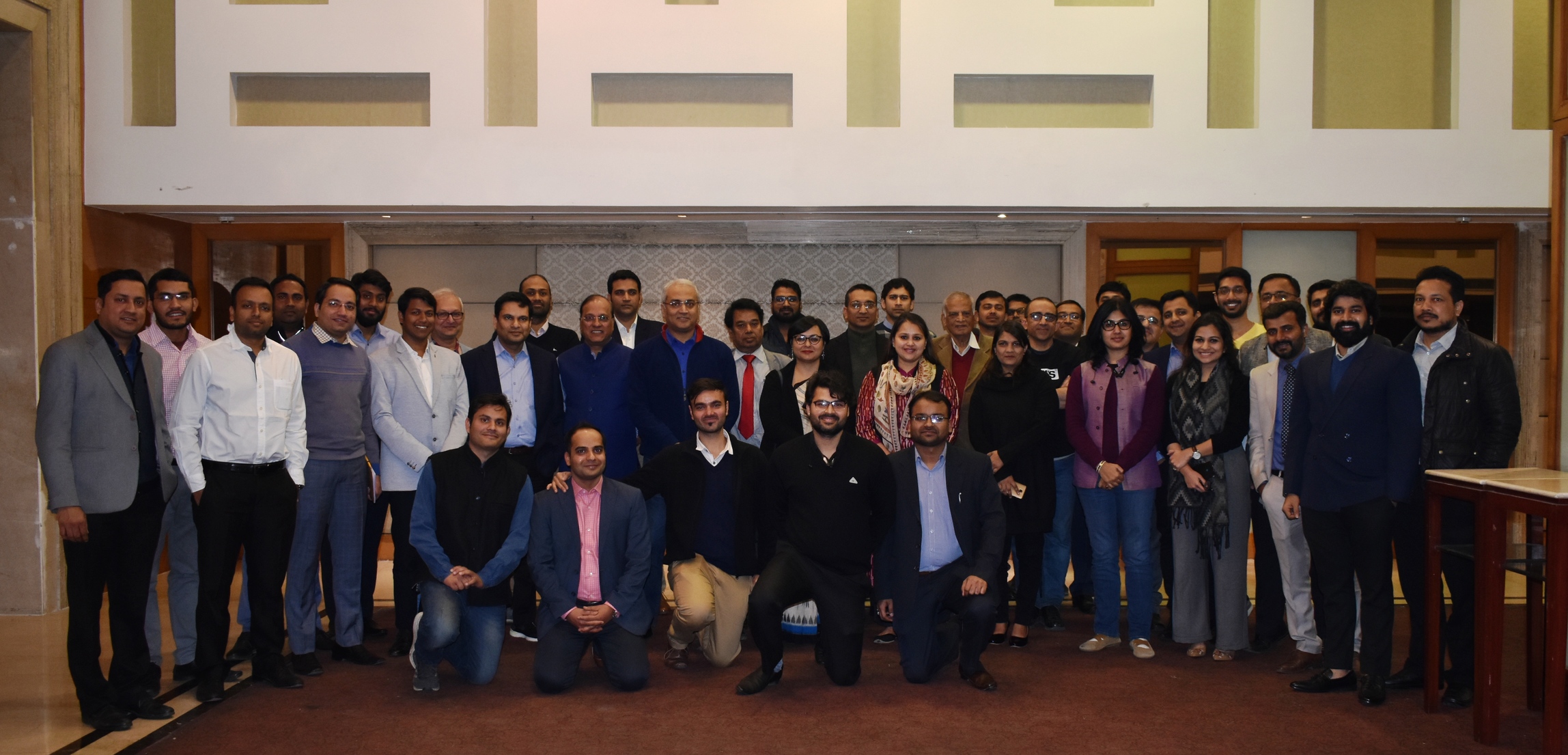 Press Release
As many as 7 Social Impact Startups pitched their business plans to investors at the Jaipur Demo Day organized by Jaipur based incubation center, Startup Oasis. The event was attended by 10 prominent angel and venture capital investors. There was a presentation by each startup, consisting of a 7-minute pitch session (business models/growth plans) to the prospective investors followed by 7 minutes of Q&A by the investors. It is to be noted that  these startups have already collectively received funding of Rs 1.5 Cr from Startup Oasis as part of the DFID, UK and Technology Development Board (TDB), DST supported INVENT program, and today pitched for a collective follow-on funding of Rs 15 Cr.
Founder of Apna Godam, Mr. Sanjay Agarwal spoke about how they provide warehousing, commodity finance and market linkage facilities under one roof to the farmers. It aims at better crop prices for farmers. Furthermore, they also plan to offer online access to electronic sales portal to the farmers where they can sell their commodity.
Co-founder of Bix 42, Mr. Jagdish Ghuge introduced Bix42 as a mobile billing and payment collection solution for micro merchants like newspaper vendors, cable operators, milkmen and other such home delivery vendors.  This will empower the largely unaddressed market segment thereby improving their business efficiency and incomes.
Rahul Bakare, Co-founder of Urdhavam Solutions, described the highly innovative robotic arm developed by their startup which goes deep into a dry borewell, detects the level of unconfined water table and perforates the wall of the borewell, thereby enabling faster recharging of the borewell. The technology can be a game changer for water challenged states like Rajasthan and also as a way to enable water access for the farmers.
The other startups that participated in the session were –Trackso (Hardware & Cloud Solution based company for remote monitoring of solar plants), Contree (a highly scalable platform to enable volunteers, NGOs and CSRs to collaborate for social change), Krimanshi Technologies (Producer of high-nutrition cattle feed using organic waste) and SchoolConnect (technology solution empowering teachers in low income schools to improve the quality of education).
Earlier in her welcome address, Associate Vice President, Startup Oasis, Ms. Pallavi Tak said that the objective of the Demo Day is to connect startups, that have gone through Startup Oasis incubation support, with investors and corporates, thereby enabling them to scale up their operations.