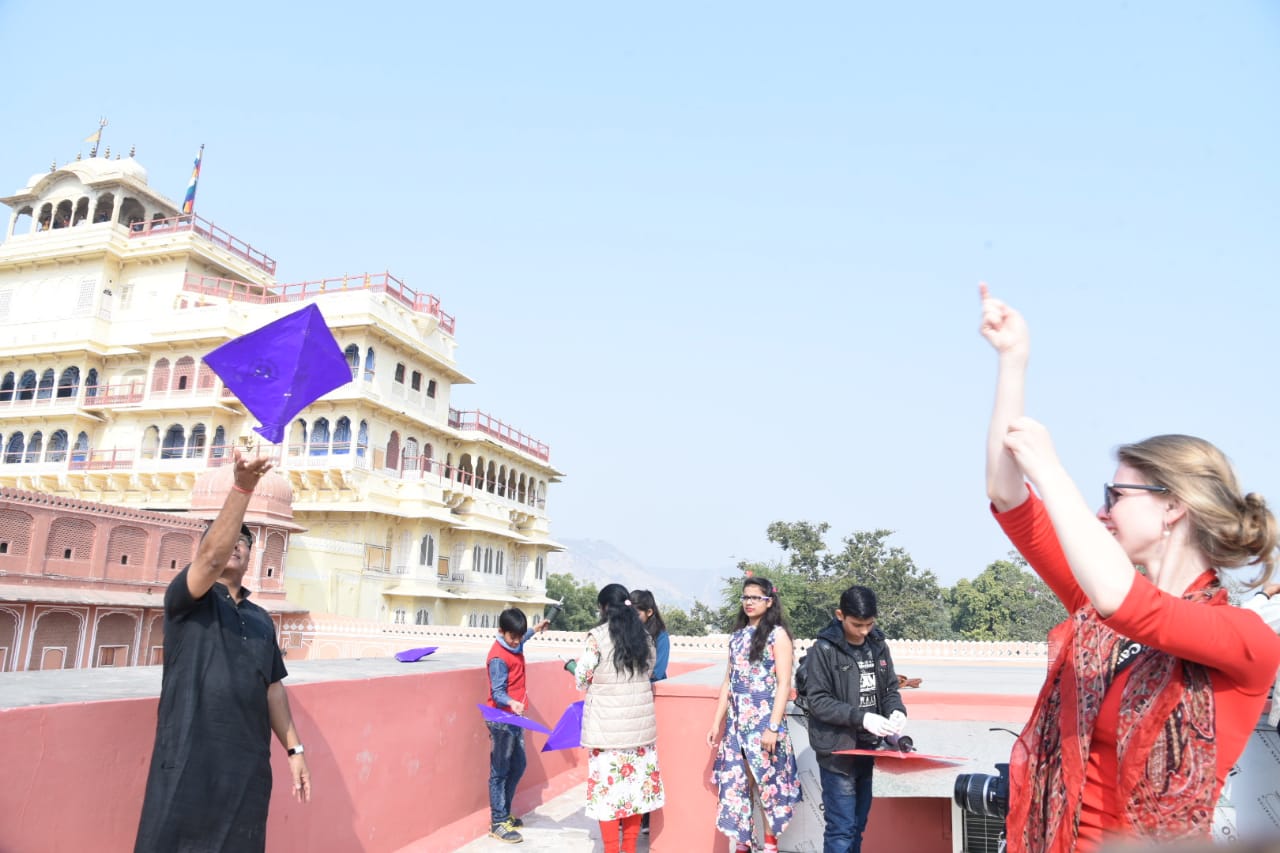 Press Release
The Kite Festival was celebrated with much enthusiasm and high spirits on the terrace of the Sarvatobhadra Chowk at the City Palace. On the occasion, foreign and local tourists flew kites along with members of the Pink City Press Club and their families. They also got the opportunity to enjoy a wide array of ethnic food. The festival was organized the Maharaja Sawai Mansingh II Museum Trust to create an awareness among the tourists about this heritage festival. Kite flying is a major part of the historic tradition and culture of Jaipur.
During the festival, Princess Diya Kumari Foundation (PDKF) distributed colourful kites to the tourists with a message of 'Beti Bachao, Beti Padhao'. Administrator, Maharaja Sawai Mansingh II Museum, Col. HS Jatrana were also present on the occasion.
On the occasion, Rajasthani folk singers also presented traditional folk songs. Along with this, the tourists had the opportunity to view the displayed 'Kites' and 'Charkhie' pulleys of the Late Sawai Ram Singh II (1835 – 1880).