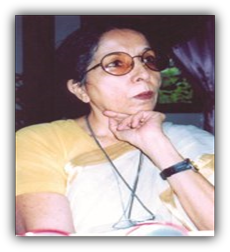 Curtain Raiser Press Release
130 International and national Sufi scholars and poets to participate
The South Asian Sufi Festival is once again being organised this year in Jaipur from 6 to 9 October, 2017 at Diggi Palace. It is being organised by Foundation of SAARC Writers And Literature (FOSWAL), an Apex Body of SAARC, in collaboration with Diggi Palace and Ministry of External Affairs, Government of India, supported by Department of Tourism, Government of Rajasthan. This is the Foundation's 54th Conference in 30 years and other themes have been environment, folklore, literature, terrorism and peace. This was informed by President of FOSWAL, Ms. Ajeet Cour
Ms. Cour further said that the South Asian Sufi Festival's Chief Guest this year will be Chairperson of Kasturba Gandhi National Memorial Trust, Dr. Tara Gandhi Bhattacharjee who is also the grand-daughter of Mahatma Gandhi.
More than 130 national and international Sufi scholars and poets will participate including 30 from Afghanistan, 20 from Bangladesh, 5 from Bhutan, 5 from Maldives,12 from Nepal, 10 from Sri Lanka and the rest from India.
During the day there will be several academic sessions and poetry recitals followed by an evening of Sufi musical performances, Sufi dances as well as theatre. The evening entertainment programmes include Shabnam Virmani's Kabir Songs; Sohaila Kapur's play on Meera; a short film on music and poetry of Guru Granth Sahib — "Dhun Mein Dhyan" directed by the famous short film maker, Meera Dewan.
It is to be recalled that South Asian Sufi Festival has attracted large number of scholars, poets and performers from all over South Asia. The number of participants has been increasing year after year.