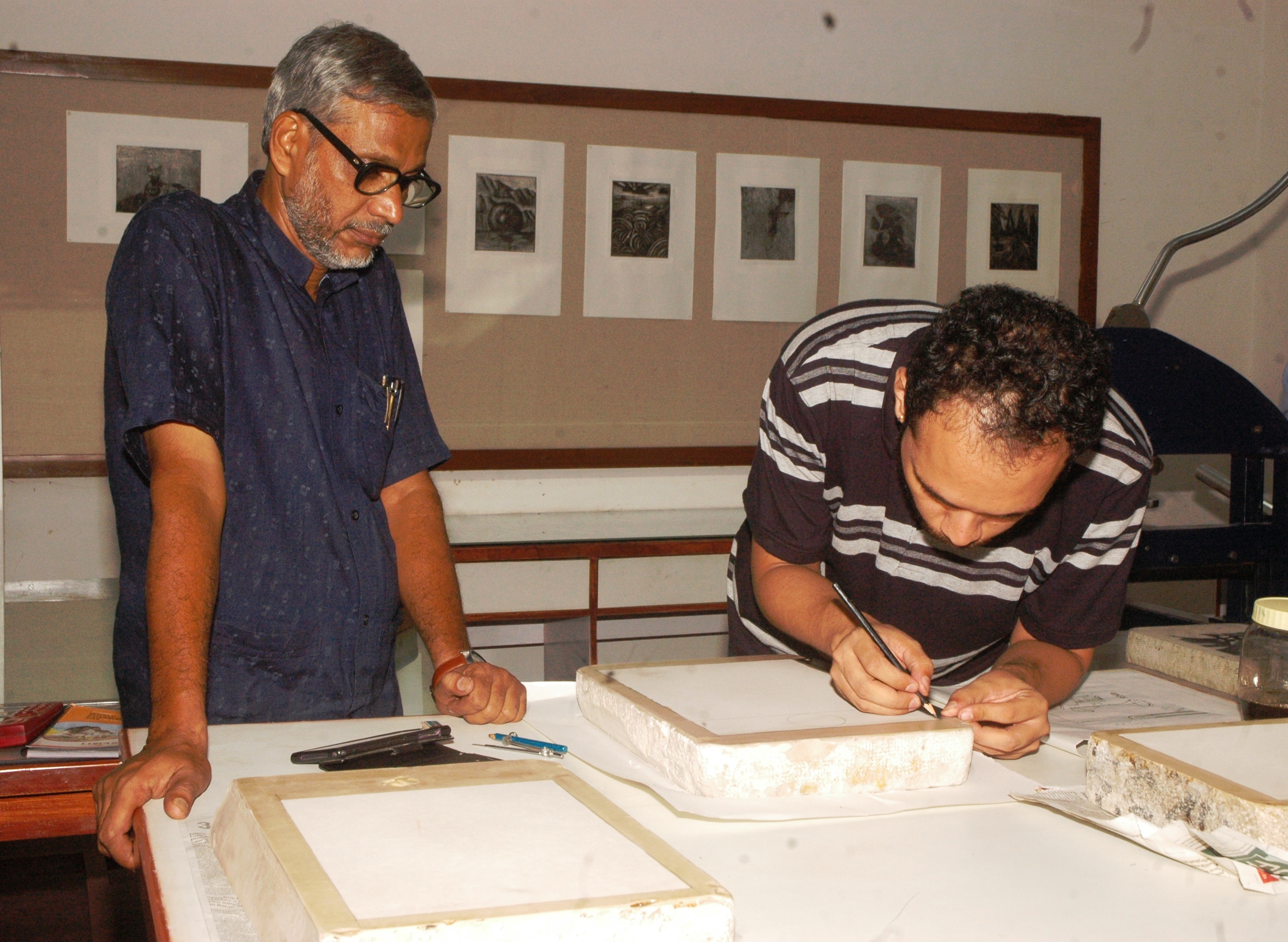 Press Release
A 4-day Lithography workshop began on Monday at the Jawahar Kala Kendra (JKK). It is being organised from 20 to 24 August from 2:30 PM TO 6 PM in the graphics art studio of JKK. A number of students from various age groups have registered for this workshop.
On the first day, the participants were briefed about the process, technique and historical background of Lithography. It was informed that it is a planographic printing process that makes use of the antipathy of oil and water. The surface of the stone is first smoothed and evened. A design is drawn on it and treated with grease. Non-toxic Lithographic ink is then applied on the grease-treated image while the rest of the non-image area repels the ink. The inked surface is then printed on paper either directly or using commercial printing rollers. This was informed by the Course Facilitator, Assistant Professor, Shantiniketan, Mr. Salil Sahani.
The participants then began with the basic step of smoothing the stone and drawing the design layouts. During the course of 4 days, they will further learn to develop these designs with a broader and experimental outlook and will work on the chemical treatment of the stone and printing process. Also, the stone being used in this workshop is the German limestone brought specially from Bavaria, Germany.
Mr. Sahani further added that Lithography is a very old printing technique which is being used even today. It was previously used mainly for reproductive printing, though now its potential is being explored more in printing for artistic ideas.
It is to be noted that the workshop will conclude with an open-studio on 24th August with visiting hours from 6 PM to 7 PM.