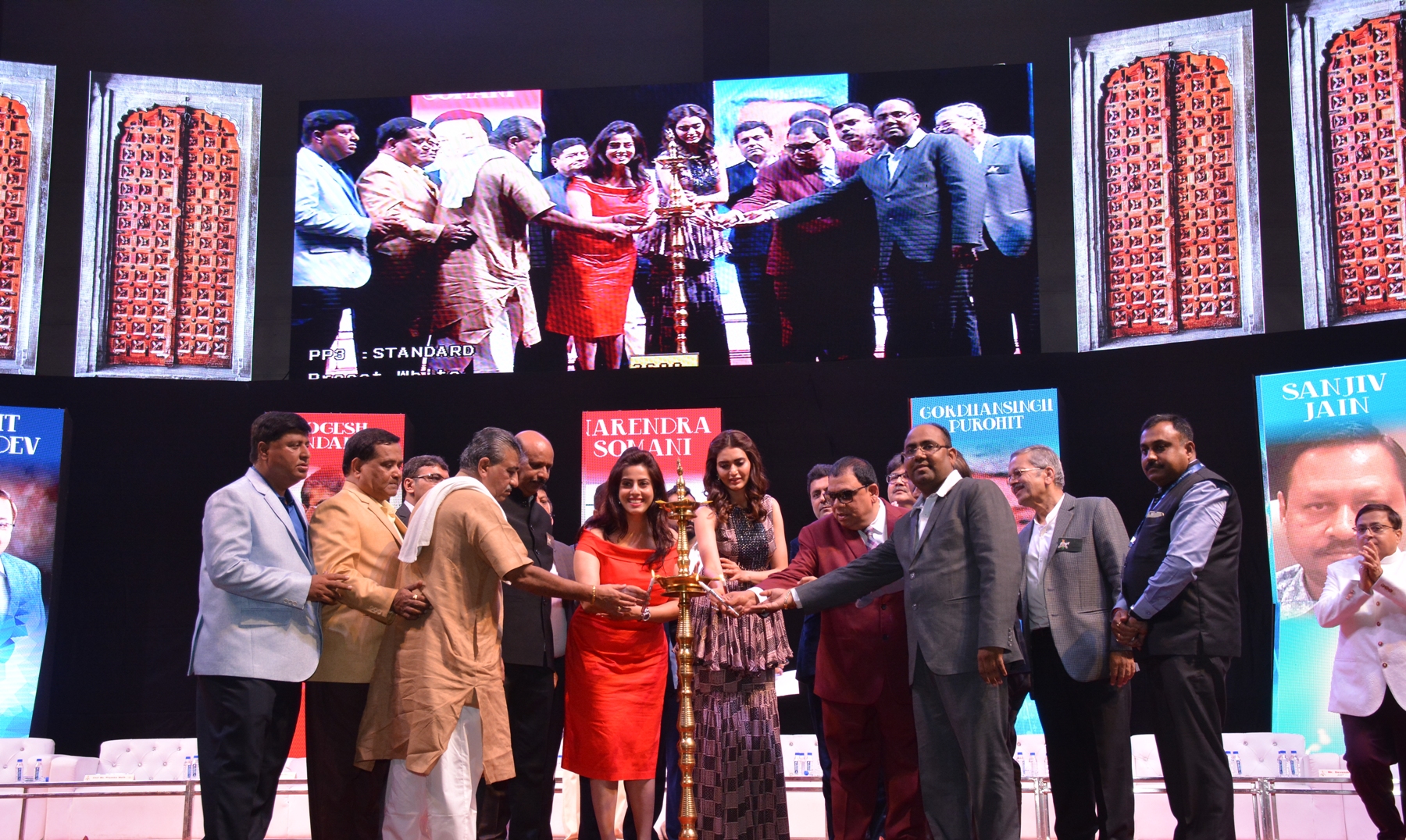 Press Release
"CATERERS NEED TO BRING VALUE ADDITION IN FOOD"
– Priyanka Malik
(Culinary Consultant and Food Curator)
It cannot be denied that food is the star of any celebration. Today's clientele is well-travelled and exposed to the best of global food practises. Thus, their demand is now for innovative dishes as well as a customised culinary experience. In present times, it is not enough to just provide tasty and rich food, uniqueness of cuisine in terms of fusion flavours, presentation and personalisation needs to be inculcated in order to add value to the wedding gastronomy. This was stated by Culinary Consultant and Food Curator as well as Masterchef India finalist, Ms. Priyanka Malik at the inaugural session of the 3-day Convention & Exhibition by the Federation of All Indian Caterers (FAIC) held at JECC, Sitapura on Tuesday.
Famous Film and TV actress, Ms. Karishma Tanna was also present in the inaugural ceremony for a brief period and expressed her gratitude to the catering fraternity for providing delicious food at weddings.
President of FAIC, Mr. Narendra Somani said that the wedding industry is growing at a whopping rate of 25-30% with each person spending anywhere between Rs. 1 lakh to Rs. 100 Crores on weddings. The average man spends one-fifth of his income on weddings. Food and venue are the two most important pillars of wedding. In food catering, one needs to focus on quality and service the most. The need of the hour is to adopt creativity in food presentation and serve food in style.
Mr. Somani further said that the Federation members have met the Finance Minister of India, Mr. Piyush Goyal and he has assured that the GST percentage will be reduced for caterers and amendments will be made in the e-way bill.
The Secretary of FAIC, Mr. Kirit Budhdev said that the large scale caterers should educate and share their knowledge with the small scale caterers in order to encourage healthy competition. He further expressed his wish to celebrate 26 September (the 1st meeting date of the Federation) as 'Catering Day' to encourage unity amongst the catering fraternity and celebrate their work.
The West Zone Chairman of FAIC, Mr. Sunil Sonkhiya informed that this year around 5000 caterers from 18 States are participated in the mega event. The exhibition has as many as 300 stalls which showcase catering equipment, kitchen equipment, hospitality products, crockery, furniture, food products and uniforms. Some stalls are also about marketing and strategy. Companies from States like Gujarat, Maharashtra, Rajasthan, Uttar Pradesh, Bangalore, Chennai, New Delhi, Uttarakhand, Haryana, Madhya Pradesh, Punjab  are participating in the event.
Also, present on the occasion were Vice President, FAIC, Mr. Yogesh Chandarana and Board Member of FAIC, Mr. Sanjeev Jain.
Earlier there was a music and dance performance by 'Aasman Dance Group' who performed 'Ganesh Stuti' and 'Colours of India', a dance that symbolised national integrity.