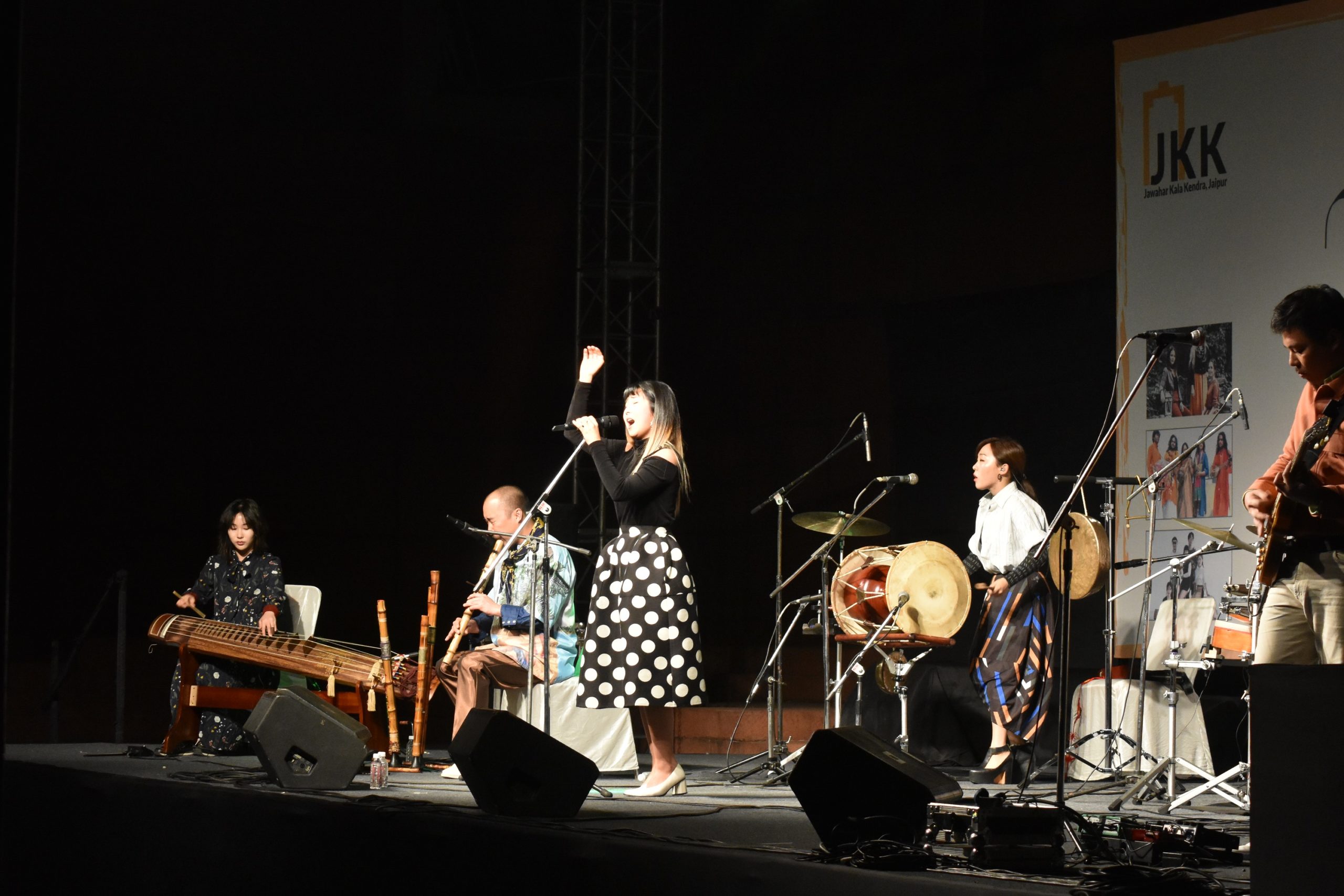 Press Release
The concluding day of the World Peace Music Festival 'Surjahan' witnessed a melodious world folk music performance by award-winning band Coreyah from South Korea. Their music was a reflection of the rich blend of tradition with modernity. Their musical style constituted of a blend of various genres of the ethnic and world music as well as popular music while still maintaining the distinctive Korean musical flavour imparted by traditional instruments.
The 6-member ensemble had performers on traditional Korean instruments like Daegeum, Sogeum, Tungso, Geomungo and traditional Korean drums as well as a vocalist, guitarist and percussionist. The band members included – Sang Wook An, Boyoung Ham, Sun Jin Na, Jaehyeon Ko, Jaesik Park, Dong Kun Kim and Cho Rong Kim.
The evening concluded with a brilliant multi-lingual musical display by the women musicians of Radiant Arcadia from Denmark. The band, formed by Annette Bellaoui in 2013, showcased their ability to collaborate across traditions, languages and nationalities. The musicians are from Muslim, Jewish and Christian backgrounds and have a Music Producer Agreement at their disposal. Covering such a wide range of languages, cultures and music styles, Radiant Arcadia presented an array of musical traditions like— Nordic, Celtic, jazz, rock, Klezmer, and Middle Eastern ballads. The members of the band included – Tine Vitskov (Clarinet & Bass Clarinet), Maren Hallberg (Accordion), Anne Eltard (Violin), Salam Susu (Harp & Vocals), Karen Jorgensen and Channe Nussbaum (Vocals), Aoife Scott (Vocals & Irish Drums) and Radia Sanchez (Vocals and Daff).