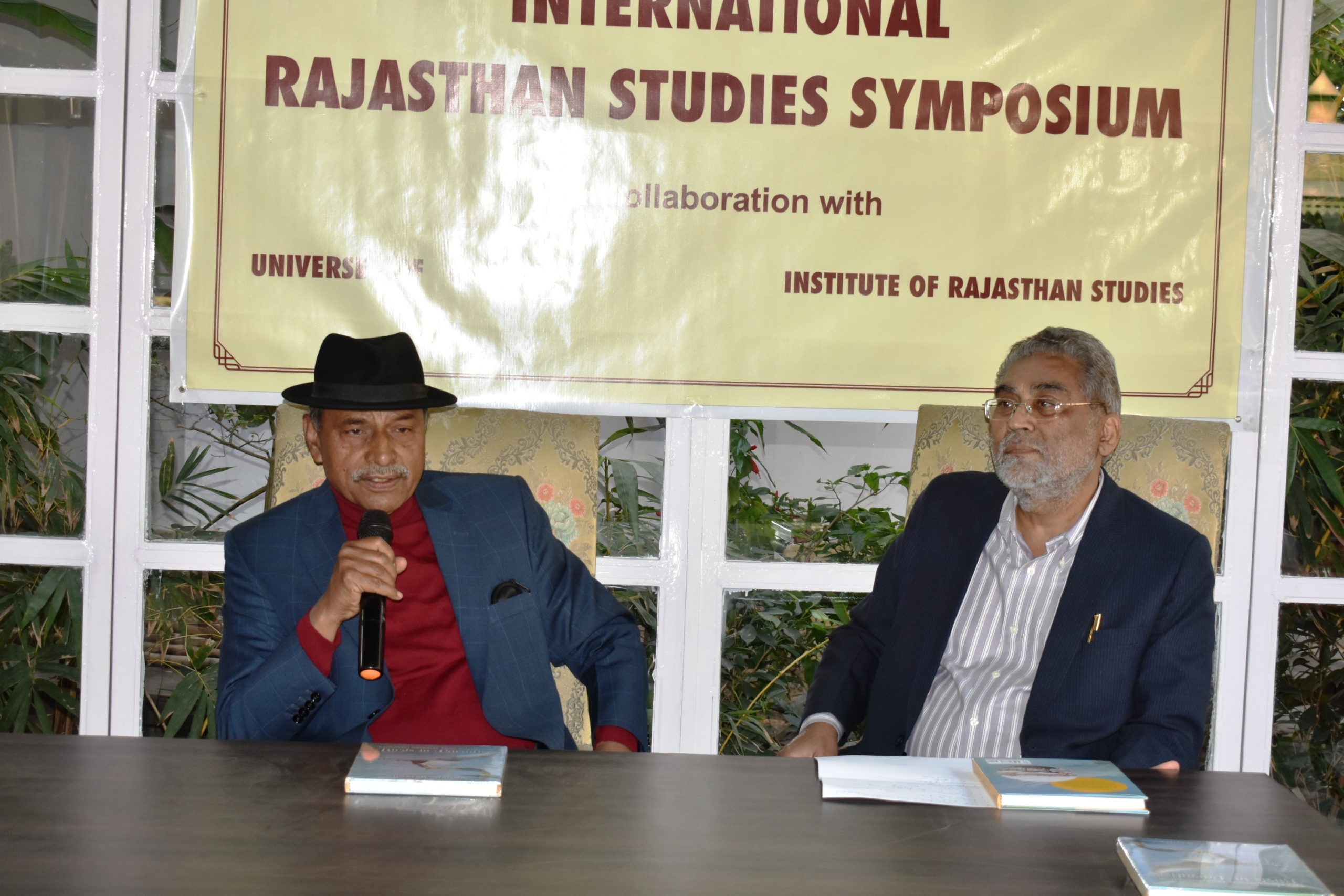 Press Release
On the first day of the 2 day 5th International Rajasthan Symposium, the book 'Birds in Paradise' authored by the former Director Keoladeo National Park, Mr. Sunayan Sharma was launched. On the occasion of the launch, the author, who is also a veteran wildlife manager, took the audience through a detailed tour of the Sanctuary shedding light on its days of glory, debacle and revival. He was in conversation with renowned ornithologist, Mr. Harkirat Sangha.
Tracing the roots of the book, Sunayan Sharma, shared that he served as a Research Officer of Keoladeo National Park, Bharatpur during 1988–91 and again during 2006–08 as its Director. During his second tenure, he developed an innovative scheme to remove the deadly prosopis juliflora from the Park. He also developed schemes to divert water from Chiksana canal and Govardhan drain to the Park which proved to be landmark schemes saving the Keoladeo National Park from being delisted by UNESCO as a world heritage site.

Mr. Sharma informed that the book gives an insight into the effort that contributed to the revival and management of the national park from a declining condition. He deftly relates the complexities and issues of managing a wetland ecosystem. The book has separate chapters dedicated to the water problems, Siberian cranes and non avian fauna, including butterflies.

Earlier, another book launch of 'Vanshavali' by Ranbir Sinh, President, Indian People's Theatre Association was also held. Among the presentations held during the day were those of Good Governance: The Dungarpur Case of Environment and Waste Management by retired IAS Meenakshi Hooja; Kathak in Rajasthan by Manjari Mahajani; Vanished Histories by Rima Hooja; Traditional Performing Arts and challenges for ethnography by Tripti Panday; Swimming across rivers and the high seas by Sameer Wheaton; Snow and Sand: Visual Stories from Kashmir and Rajasthan, among others.

Tomorrow there will presentations from 10 am onwards by Niharika Shekhawat on 'The Creation of a Unique Jewellery Brand', Digitization of Rajasthan State Archives by Mahendra Khadgawat, A Collector Remembers 1971 by IC Shrivastava, among others. There will also be launch of the book 'Pre-Independence India: Memories'.