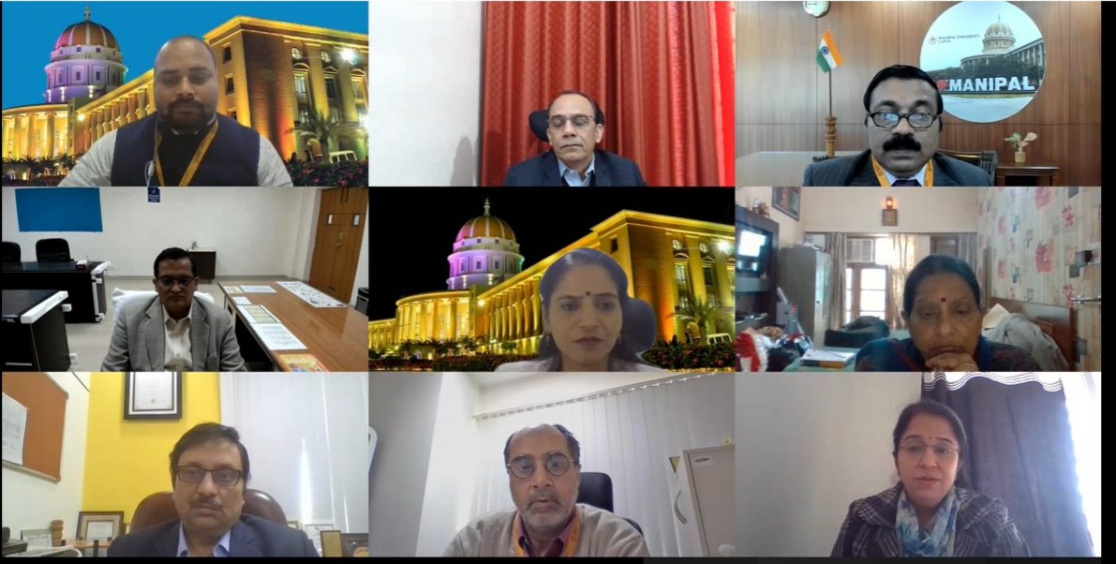 Press Release
Department of Mathematics & Statistics, Manipal University Jaipur (MUJ) in association with International Academy of Physical Sciences (IAPS), Prayagraj organized a 3-day international conference 'CONIAPS XXVI' which concluded on Sunday. The virtual conference was titled 'International Conference on Advances in Mechanics'. Chief Guest of the inaugural was Director, Inter University Accelerator Centre, New Delhi, Prof. Avinash Chandra Pandey. President MUJ, Prof G K Prabhu was also present on the occasion.
The event featured 7 eminent international speakers and 15 distinguished national speakers. More than 250 delegates from India and abroad participated in the conference and around 61 papers were presented during 15 technical sessions. Speakers were from reputed organizations such as Montclair State University, NJ; University of Johannesburg; Gubkin Russian State University of Oil and Gas, Moscow; IITs; NITs and various state universities.
The conference was aimed at sharing the research work of researchers and exploring new dimensions of research in the field of Mechanics of Fluid, Gas and Solid, Biofluids, Rheology, Heat and mass transfer, Computational Fluid Dynamics (CFD), Modeling in Continuum Mechanics and related areas.
The inaugural function was attended by Pro President Prof N N Sharma, Dean FoS Prof Anoop Mukhopadhyay, Director FoS Lalita Ledwani, member Secretary IAPS Prof P N Pandey, Executive council member of IAPS Prof M K Sharma and Head of Department of Mathematics and Statistics Prof Kalpna Sharma. The vote of thanks was delivered by Co convener of the conference Dr Ruchika Mehta.
During the valedictory function, a brief report of the Conference was presented by Convenor, ICAM-2020, Dr. Kalpna Sharma. Some of the delegates shared their experiences of the conference. The conference concluded with a vote of thanks delivered by Co-Convener of the conference, Dr. Alok Bhargava.