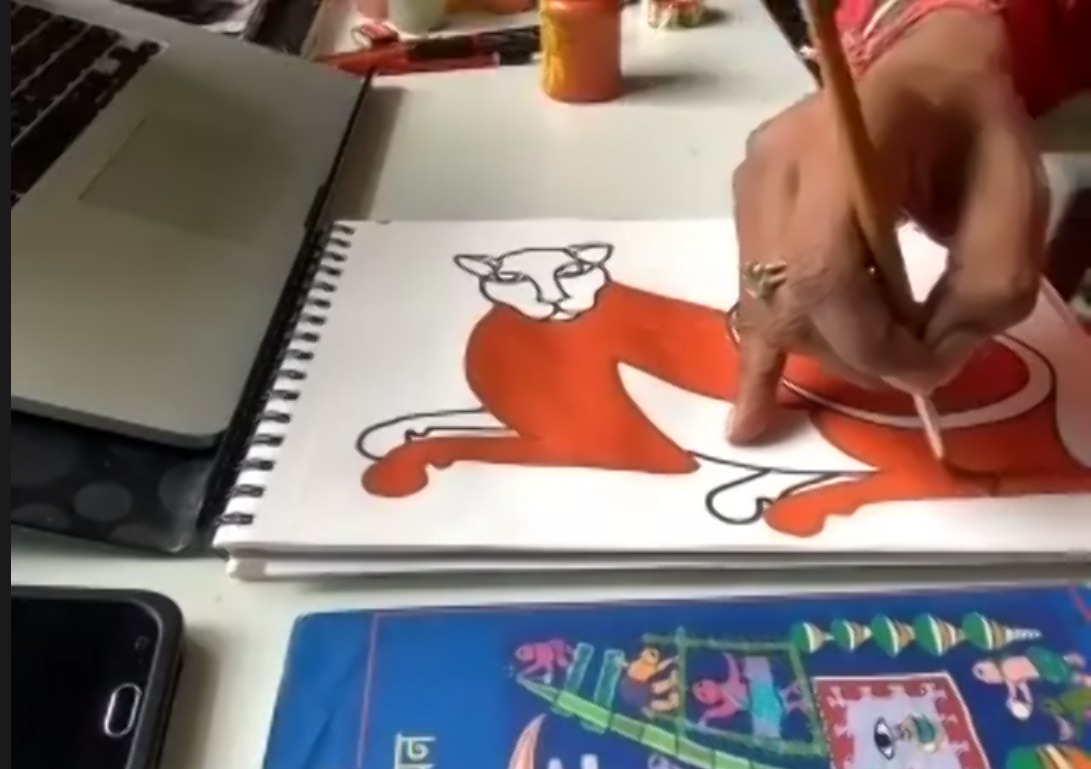 Press Release
As a part of the ongoing 'Online Learning – Children's Summer Festival being organised by Jawahar Kala Kendra (JKK), viewers witnessed a 'Tribal Painting' session by Mr. Venkat Raman Singh Shyam from Bhopal. The session was aimed at promoting tribal paintings among the younger generation. The workshop discussed the techniques and the stories of the origin of the art form.
Introducing the Gond Art form, the artist said that Gond Art came to India in the 1980s, when leading artist, Mr. Jagdish Swaminathan discovered a young Gond artist, Jangarh Singh Shyam through his paintings on the mud walls of his house. Shyam went on to become the first known modern Gond artist. Gond painting is done by the Gondi tribe of India. These paintings have subjects like agricultural activities, nature, animals, birds, among others. Using vibrant colours like yellow, red, blue, green, orange these painting use basic geometric shapes like oval, circle, half-moons, lines and dots to create beautiful artwork, he said.
The artist demonstrated how to draw a tiger on paper. He explained that one must first have the concept of the subject imprinted in their minds as this will help one sketch the subject better. The artist began by sketching the tiger using basic geometric shapes. Following this, he coloured the shapes with vibrant acrylic colours. Then, he created patterns over the coloured form. He explained that in Gond Art although the shapes and subjects of different artists may be similar, the patterns will always vary. A Gond artist is usually characterised by his patterns and designs. This type of artform does not allow duplication, all works created must be original and reflect the invidualistic style of the artist.