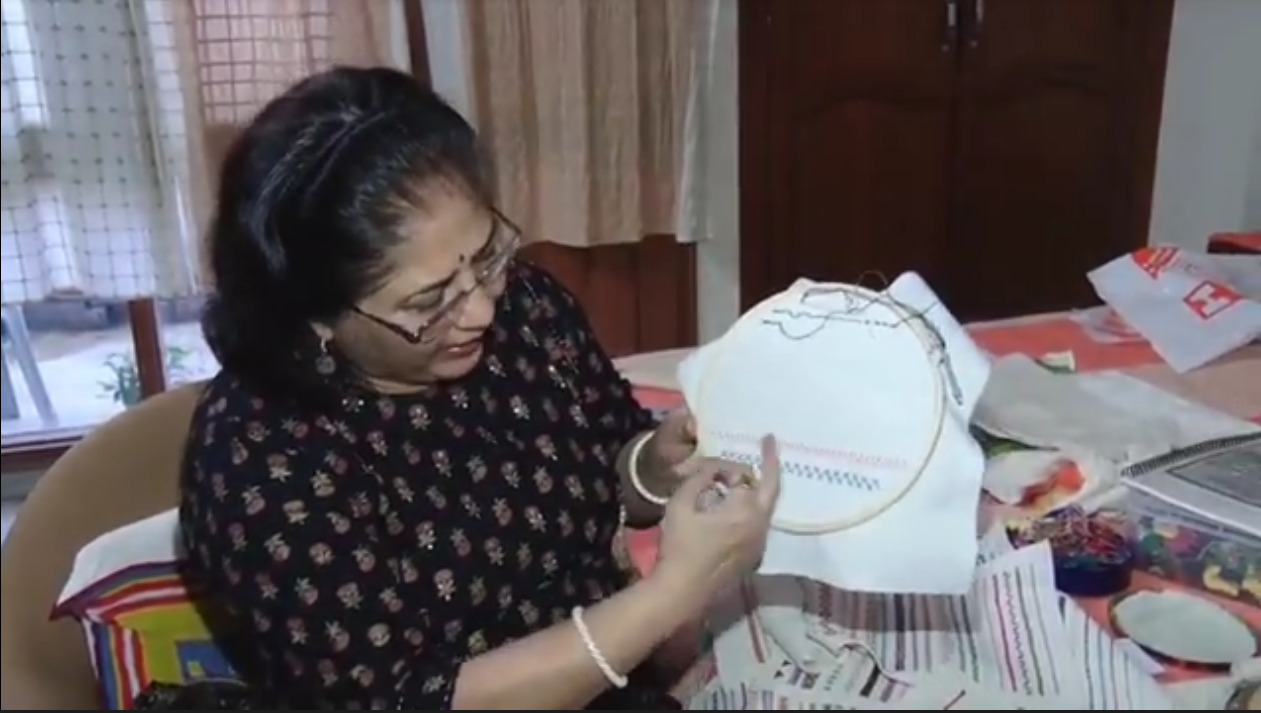 Press Release
The second day of the online workshop on 'Art of Embroidery' organized by Department of Art & Culture, Government of Rajasthan and Jawahar Kala Kendra (JKK) was held on the Facebook page of JKK. The workshop was conducted by Dr. Meena Jhala. Viewers got a through demonstration into the various combinations and manipulations that can be done to basic embroidery stitches. They also learned about colour combinations.
The workshop began with an introduction to colour combination –how to select a colour for the base of the embroidery whether to use opaque or shiny fabric, types of threads like cotton or silk and other basics were discussed. After this, the instructor shared that one has to decide on a colour scheme like analogous, contrasting, achromatic, accent colours, or any other. "Every State has its own traditional embroidery like Punjab has Phulkari, Rajasthan has Applique work, Gujarat has column work, herringbone stitch work, etc.", she said.
The instructor then demonstrated different variations like passing, crossing, loops, half stitches, zig-zag, double stitches as well as filling in combination with basic stitches like Herringbone stitch, Chain stitch, Chevron stitch, Feather stitch, Buttonhole stitch, among others. Throughout the workshop, she also showed some of her own works with stitch variations.
The online workshop will conclude tomorrow (17 January). The day will focus on design conceptualization and creating colour combinations.