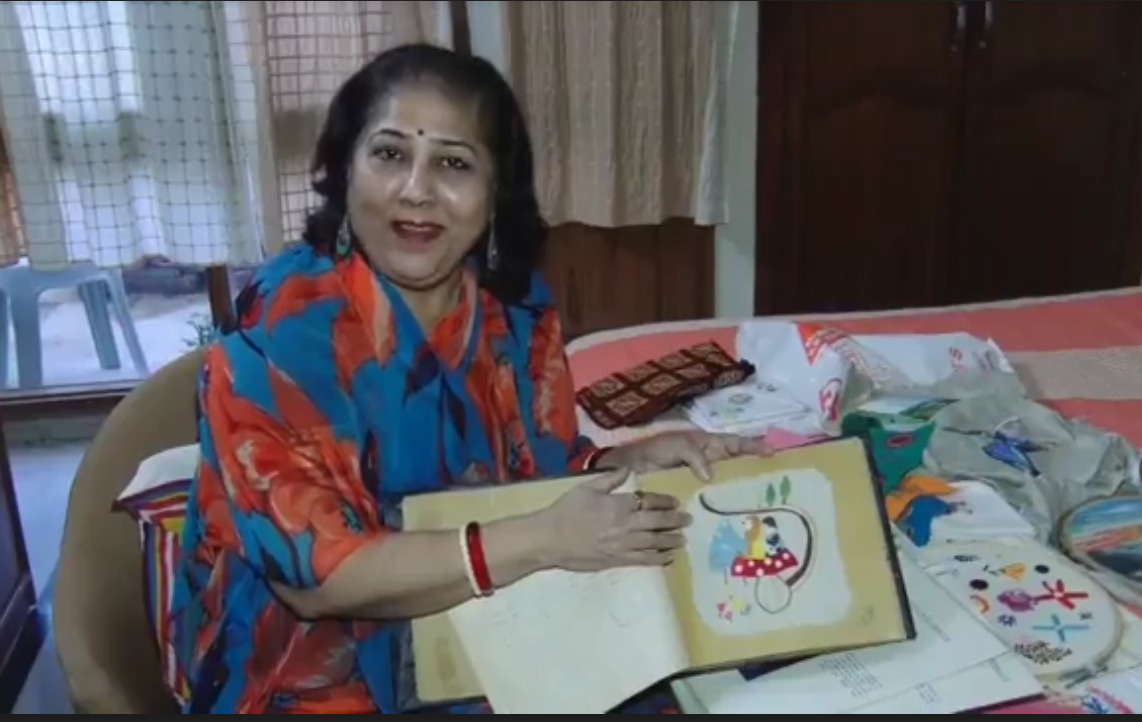 Press Release
The concluding day of the online workshop on 'Art of Embroidery' organized by Department of Art & Culture, Government of Rajasthan and Jawahar Kala Kendra (JKK) was held on the Facebook page of JKK. The workshop was conducted by Dr. Meena Jhala. Viewers learned about design conceptualization, working different stitches, adding 3D effect, filling work, design explorations and much more.
The workshop began with the instructor showing some of her works using different design, colours, stitches and base fabrics. Some of these included – Stem stitch work using single silk threads and knotless embroidery, Chamki work, Zardorsi, Beads and Spangles, Kamal work, antique work, Jadtar with feather, Kolam work and open Chain work, traditional work as well as contemporary designs on handkerchiefs.
She also explained how to create 3D effects, geometrical, natural and embossed designs as well as making appropriate use of accessories and space throughout a design. Talking about colour combinations, she said that when working with brighter colours as the base, thread selection becomes very important to enhance a design. A muting or balancing colour must be used within the design to balance it. She also spoke about the technique of merging and muting embroidery. In this background is the focus of the work and the embroidery is more subdued.