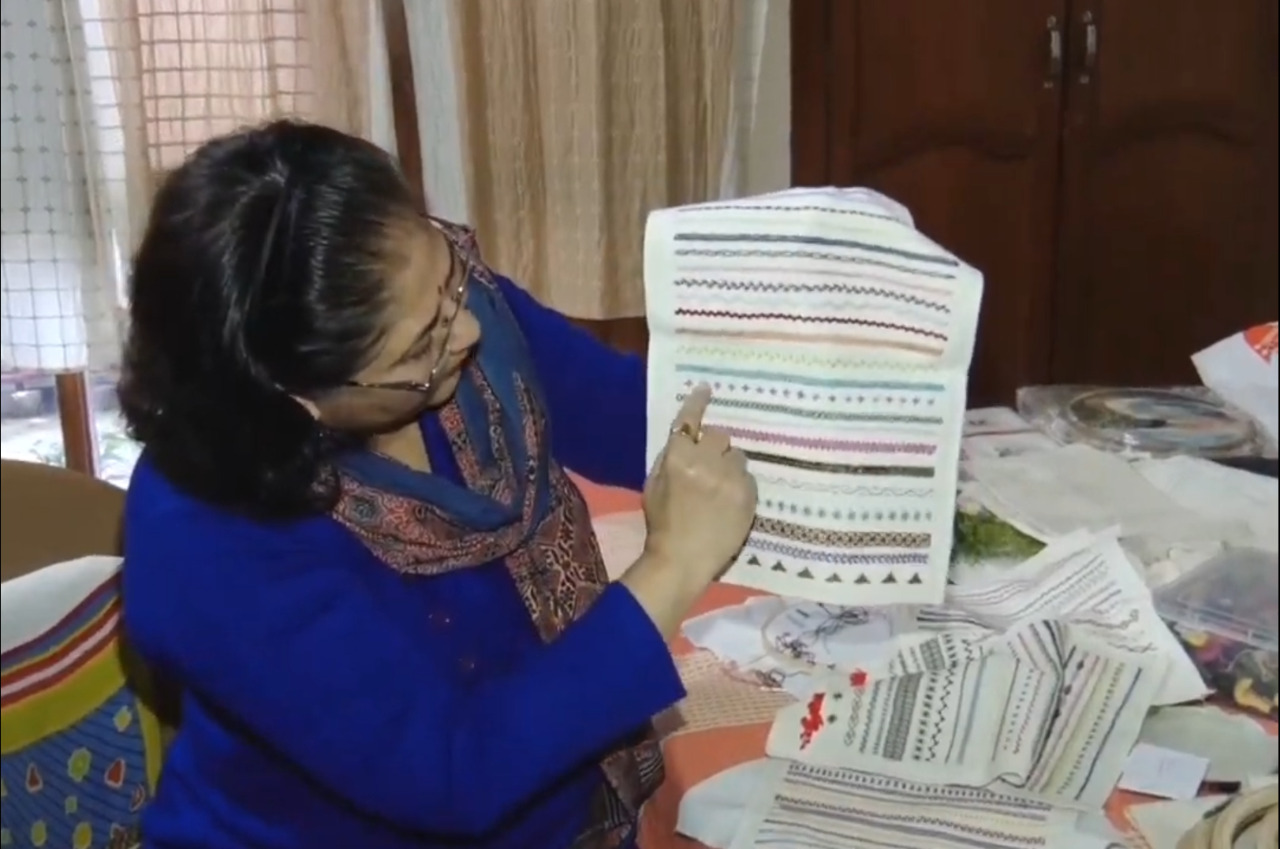 Press Release
An online workshop on 'Art of Embroidery' organized by Department of Art & Culture, Government of Rajasthan and Jawahar Kala Kendra (JKK) began today on the Facebook page of JKK. The workshop was conducted by Dr. Meena Jhala. On the first day, viewers got a brief introduction into the art of embroidery and learned its basics.
The workshop began with an introduction to all the materials and equipment required for embroidery like – types of fabrics, embroidery hoop, crewel embroidery needles, threads, among others. After this, the instructor demonstrated how to draw lines on the set up fabric using a pencil and a ruler. On the first day of the workshop, the focus was on 10 different types of basic stitches such as tacking stitch, back-stitch, stem stitch, chain stitch, snail trail stitch, buttonhole stitch, feather stitch, loop stitch, herringbone stitch and chevron stitch.
During the workshop, the instructor also taught embroidery with knots and without. She further explained how to cleanly close and cut your thread when you run out of thread. She advised the viewer to always regulate their stitches, keep them the same size and in the same direction. Other tips she shared were – not to pull the thread much, maintain the strain given on the threads and make a sampler of the basic stitches. The workshop concluded with the instructor showing some of her former students' embroidery works.
The workshop will witness its second day tomorrow (16 January) at 5 pm on the JKK Facebook page (@jawaharkalakendra.jaipur). It will teach the viewers variations and manipulation of the stitches learnt on the first day as well as colour combinations for value addition.