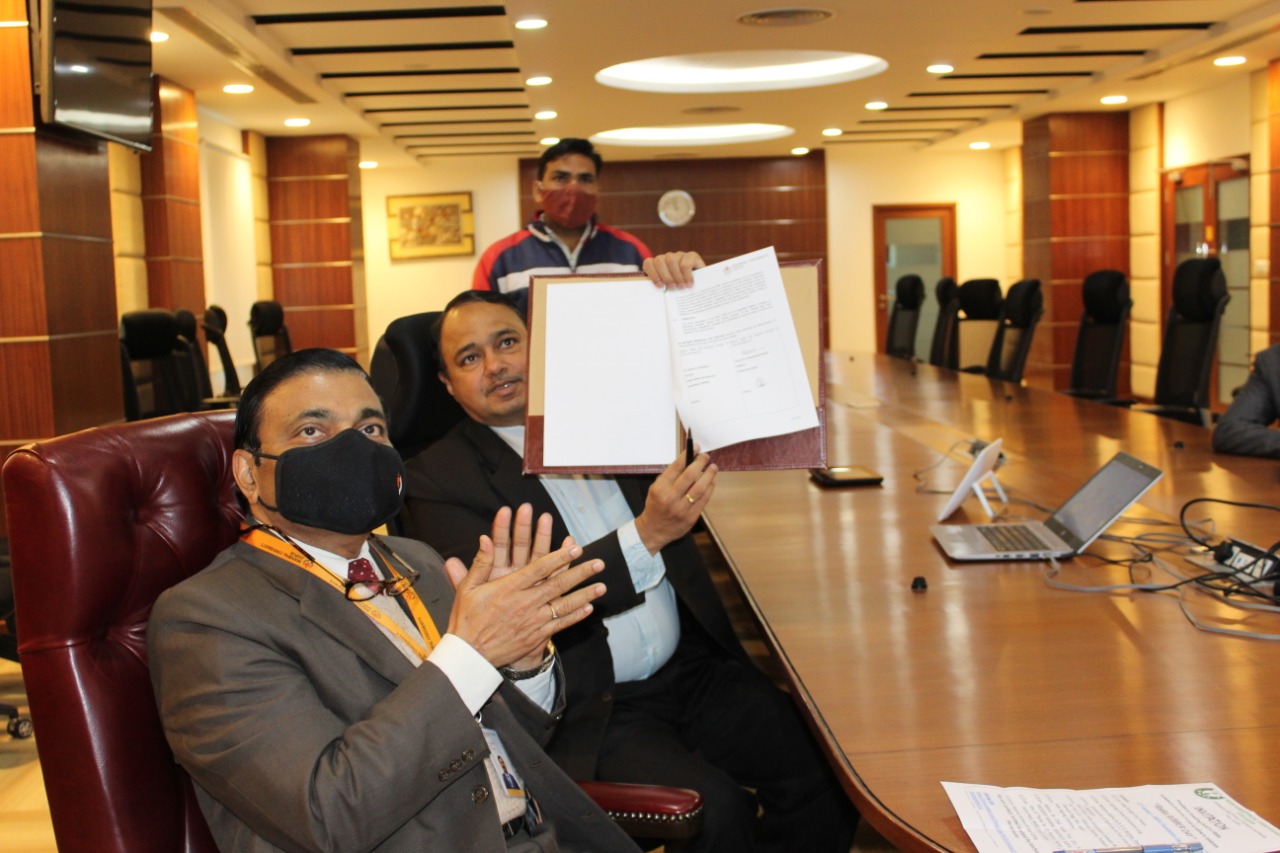 Press Release
On the occasion of the Indian Rubber Manufacturer's Research Association (IRMRA) Rubber and Foundation Day, Manipal University (MUJ) and IRMRA India under the Ministry of Commerce & Industry, Government of India have signed a Memorandum of Understanding (MoU) today. The MoU was signed between Director, IRMRA, Dr. Rajkumar Kasilingam and Registrar, MUJ, Prof. Dr. H.R. Kamath. Under this association, the organisations will work collaboratively in the rubber sector to fulfill the future needs of the nation. The event was attended by – President, MUJ, Dr. G.K. Prabhu; Pro-President, MUJ, Prof. N.N. Sharma; Dr. Lucky Vijayvargiya and Dr. Kulwant Singh.
The key areas of this association include— utilisation of testing facilities,
exploring collaborated research, submission of research proposal to any funding agencies as well as joint training or workshop to exchange knowledge between MUJ and IRMRA researchers, members and stakeholders. Similarly, joint paper publications, patents, and any other scope of work which may be beneficial for both institutes will be facilitate through this association.
It is to be noted that MUJ and IRMRA have initiated the research activities in area of tyre waste valorisation as part of circular economy with industry participation.