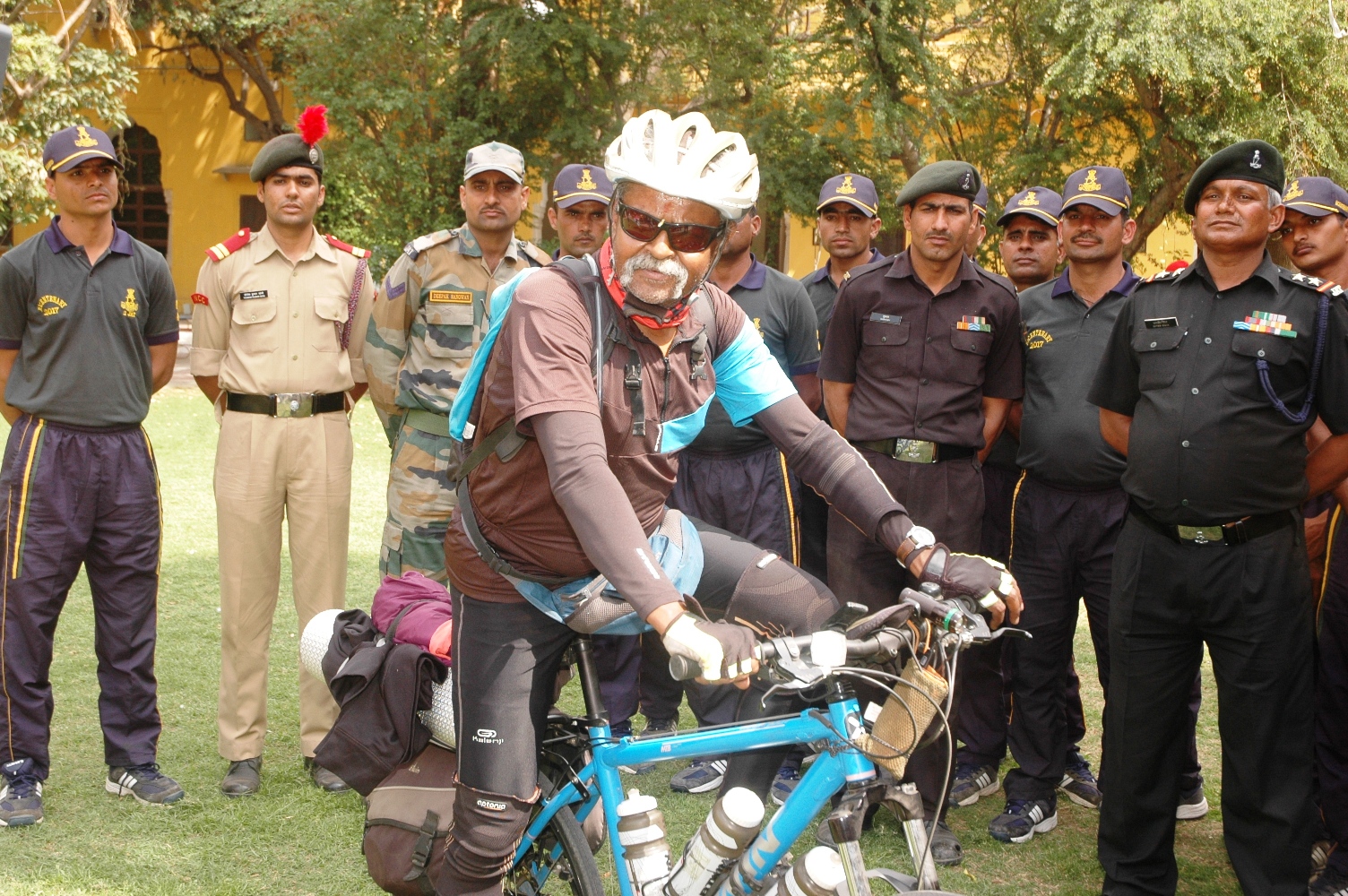 Press Release
Personal homage for over 20,600 fallen heroes covering a journey of 12,000 kms

Jaipur, 14 March: Retired Major General Somnath Jha, who has been cycling all across the country as a part of his mission to pay homage to fallen heroes of the Indian Armed Forces. reached Jaipur today. As a former infantry man, he decided to cycle 2 minutes for all martyrs who have sacrificed their lives for the country since 1947.
General Jha is a third-generation soldier in the Indian military, who recently retired in September last year, after 37 years of service. It is worth noting here that he has also been the former Sub Area Commander in Jaipur. The inspiration for his mission are his memories of many fellow army men who were martyred defending the honors, integrity and freedom of the country.
His mission is a personal homage over 20,600 fallen heroes. The journey ranges 12,000 kms on his bicycle, touching every state in the country, over a period of around seven months. Till date he has covered 34,000 minutes paying homage to 17,000 soldiers.
His journey began from Ambala Cantonment, Haryana on 19th October 2016 and continued to the states of Uttar Pradesh, Bihar, several North-Eastern states, down the east coast, up the west coast, all the way up to the state of Jammu and Kashmir and finally heading southwards to conclude his journey by April at the Amar Jawan Jyoti (War Memorial) in New Delhi.
Major General Jha has already covered Dungarpur, Udaipur, Rajsamand, Bhilwara, Nasirabad in Rajasthan, which is the 25th state in his journey. After Jaipur, he plans to head to Sikar, Jhunjhunu and Pilani. From Rajasthan, Major General Jha will head to the states of Punjab, Jammu and Kashmir, Himachal Pradesh and Uttarakhand.
Tomorrow (15 March), he will be collaborating with a few cycle enthusiasts in Jaipur and cycling around the city from JLN Marg to Amar Jawan Jyoti.