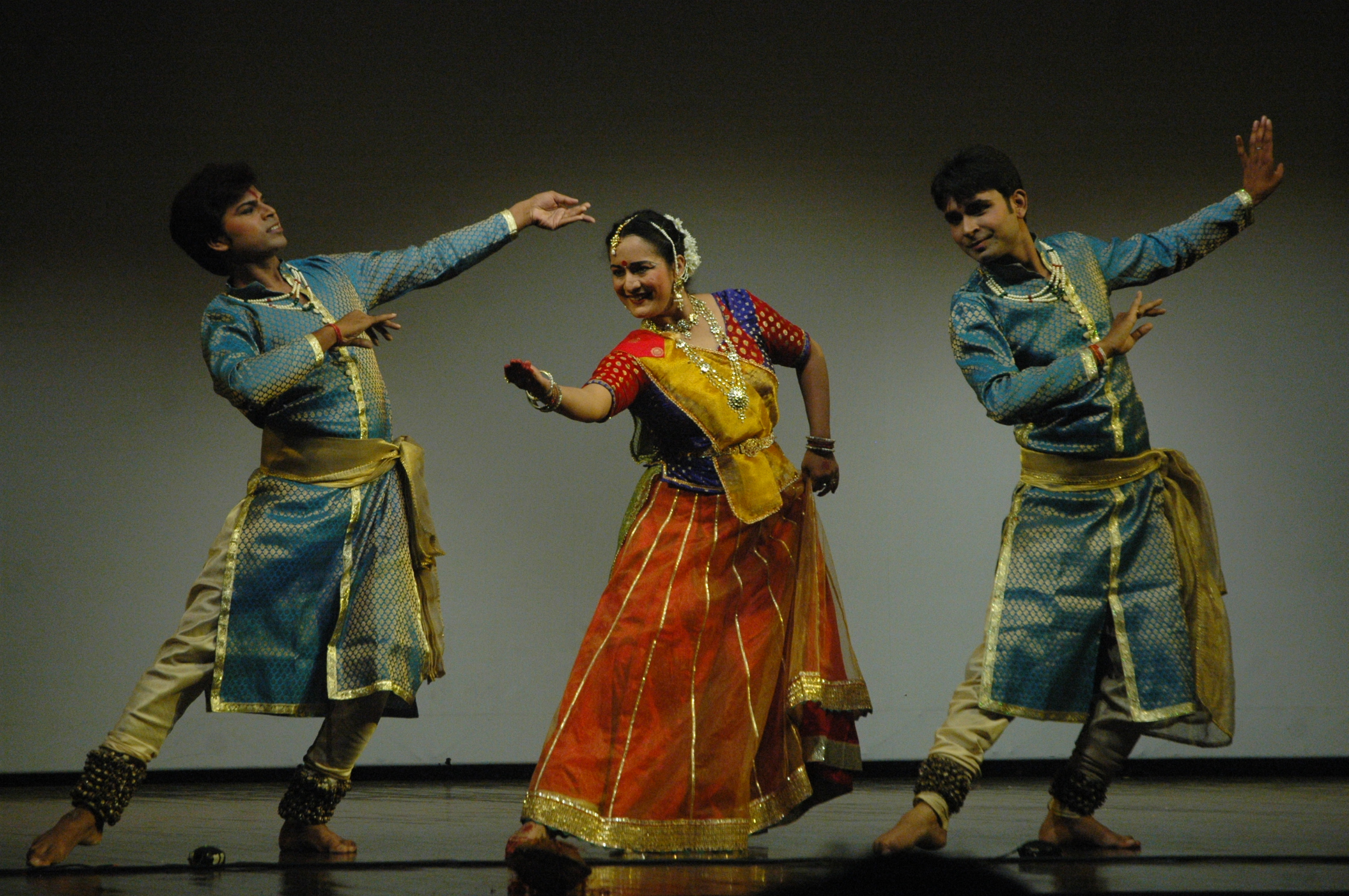 Press Release
A Kathak dance ensemble — 'Samashti' – directed and conceptualized by internationally acclaimed dancer Dr. Shashi Sankhla of Jaipur Gharana was held at Jawahar Kala Kendra (JKK) today.
The recital opened with —  'Rangeela Shambho' — an invocation to Lord Shiva along with his wife Goddess Parvati and son lord Ganpati. The composition was in Rajasthani language and depicted the various attributes of Shiva, the lord of Dance.
This was followed by a presentation of traditional Bandish. The pure aspect of Kathak was shown through swift body movements ,spins and rhythmic footwork — all essential to this dance form. A presentation of 'Tarana' was also held on 'Raag Kalawati'.
The evening concluded with a beautiful composition based on 'Gangaur' —  the world renowned traditional festival of Rajasthan. The audience witnessed the harmonious blend of the traditional Jaipur Gharana Kathak with the popular folk songs sung on the occasion of the festival of Teej and Gangaur. Various types of Gangaur songs were blended into one composition to bring out the authentic flavour of the rich Rajasthani folk music.
The 13 dancers were accompanied by a team of musicians which comprised of Ramesh Mewal on vocals and harmonium; HariHarsharan Bhatt on Sitar; Muzaffar Rehman on Tabla; Parmeshwar as percussionist; Babu Khan on Dholak; Amiruddin Khan on Sarangi and Karan Pawar on Pakhawaj.