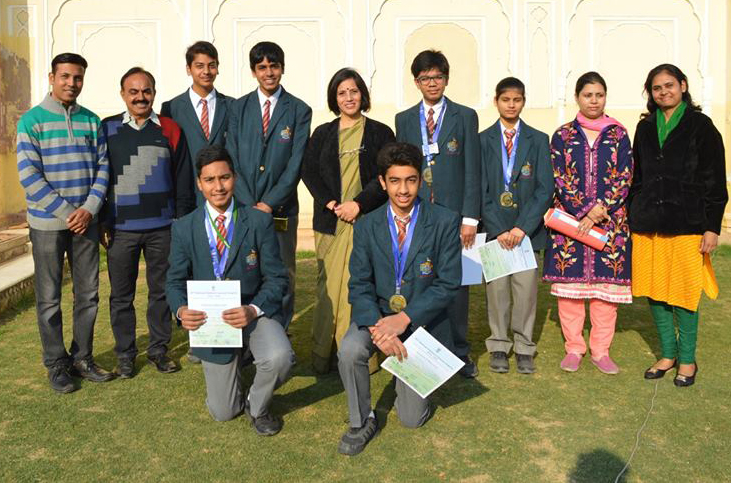 Press Release
Jaipur, 1 March: The Jaipur based Palace School secured second position at the National level in the CBSE Science Exhibition "Science, Technology and Mathematics for Nation Building" held on 8th ,9th and 10th February 2017 at N.C.Jindal Public School,Delhi.
Suryansh Jain of class IX was the proud recipient of a certificate issued by CBSE for his project on "Task analysis and Guiding system" for persons with disability (under the category – Others). Suryansh's project – 'a mobile app designed to help children with special needs with their daily activities' was appreciated and praised highly by the judges. This unique app was selected amongst 30 exhibits in the same category.
The second project "Deafosys" which received rave reviews was designed to help people with impaired hearing to drive a vehicle on the road and get a driving license from the government. Both projects were designed by the students and staff members of The Palace School as their way to give back to the community.
The guide teachers were Mr. Ashok Ramani, Ms.Shamim Khan, Mr. Anoop Biswas Lal, Ms. Nazia Hussain and Mr Ashish Lavania aptly mentored by Mrs Urvashi Warman, Principal, The Palace School.