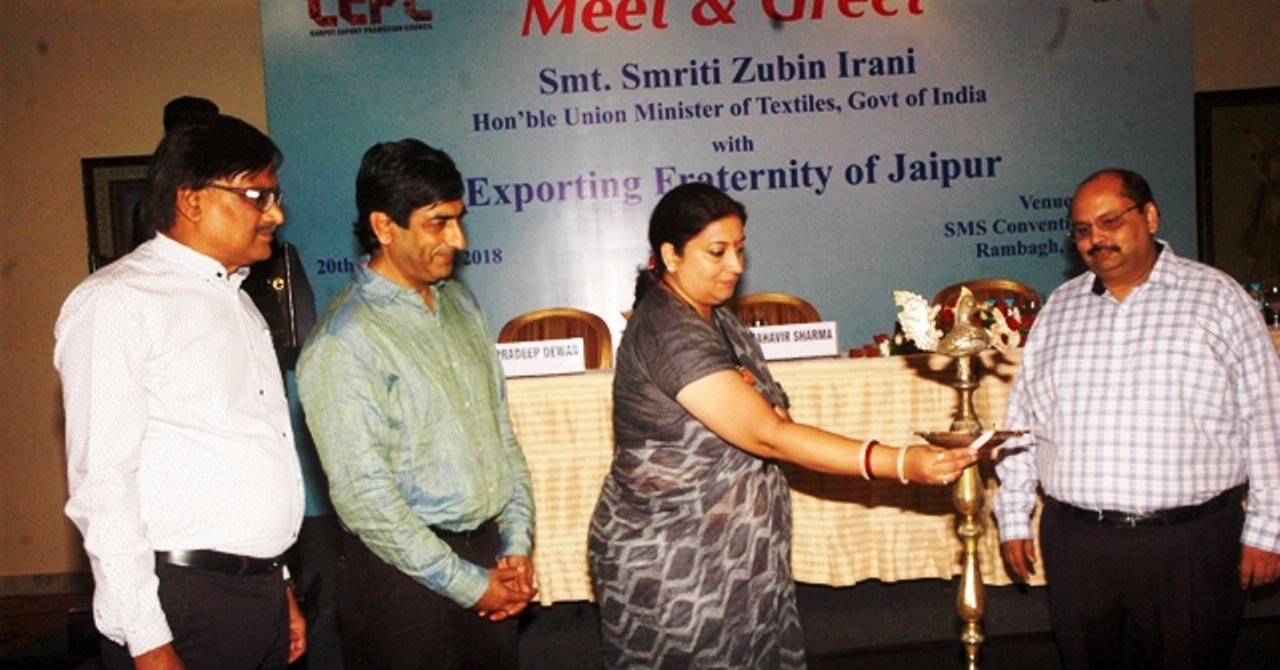 Press Release
 There is a need to propagate new means of marketing, design and packaging. In the craft industry, packaging is one of our biggest challenges. In the international market, small countries are expanding their markets through packaging and design innovation. These examples will serve as possibilities for India to innovate in terms of branding, packaging and marketing. In the coming two weeks, a meeting will be called for all the councils from across the country to understand if we can take any new steps with regard to domestic and international marketing for the sector, learn from experts how to manage financial accounts.  This was informed by Minister of Textiles, Government of India, Ms. Smriti Zubin Irani. She was speaking at the 'Meet and Greet with the Export Fraternity of Jaipur' at SMS Convention Centre at Rambagh in Jaipur today, look at the benefits of payroll done right.
She appreciated the handicrafts and carpet fraternity for adapting to the GST regime. Because of this synergy between the industry, the Ministry has successfully organised 770 marketing and branding programmes in India. In order to promote design and technology upgradation in the country, 740 workshops have been done in association with the council for the artisans. She also assured the fraternity that she will take up the matter of GST reduction for 'Blue Pottery' and 'Handmade Furniture' before the GST Council.Chairman of CEPC, Mr. Mahavir Sharma said that handicrafts, carpet and apparel industry are losing skilled labour steadily. All handmade products are constantly competing against technology. There is a need to form an umbrella organisation to market and brand handmade crafts out of India. Similarly, World Trade Organisation (WTO) and policy framework need to be expedited However, the council is already well-equipped with the WTO compliance which will come into effect from 1 January 2019.
 Earlier the welcome address was delivered by Member COA, CEPC, Mr. Sandeep Kataria. The vote of thanks was delivered by President, RCMEA, Mr. Pradeep Dewan.