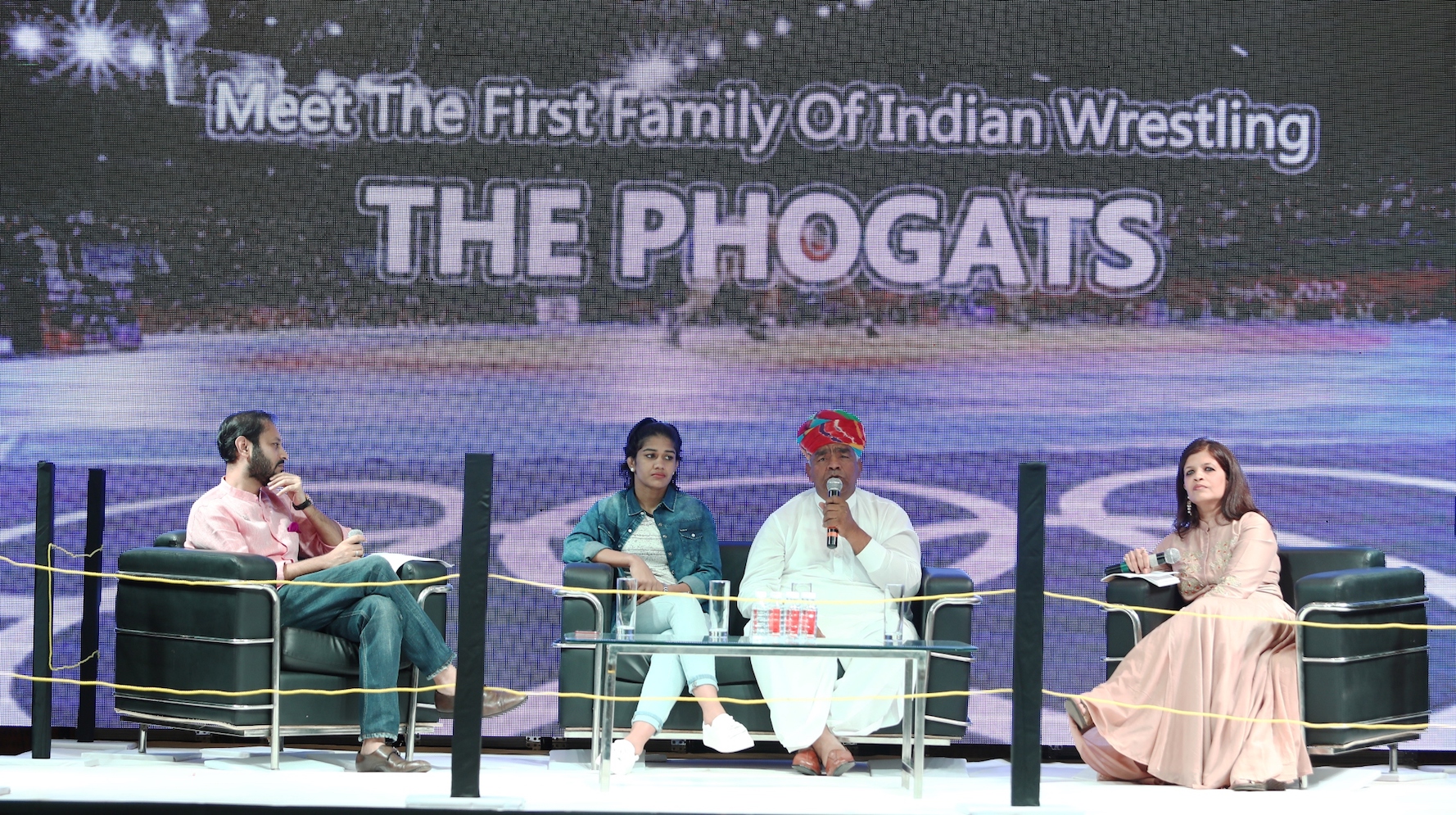 Press Release
Mahavir and Babita Phogat share their wrestling journey
The Phogat Family of Haryana share their wrestling experiences and the role of the combat sport in their lives at 'Get Inspired' Meet the First Family of Indian Wrestling 'The Phogats' at Hotel Marriot today. The event was organised in collaboration by Entrepreneurs Organization (EO). The Phogats were in conversation with President, EO, Mr. Abhishek Raniwala and Ms. Preeti Saboo.
The father and daughter duo, Mr. Mahavir Singh Phogat and Commonwealth Games 2014 Gold Medalist, Ms. Babita Phogat spoke of training for wrestling as a national level sport. Mahavir Singh said that it never mattered to him whether he had a son or a daughter. He knew he would pass on his knowledge of wrestling to his children and train them in the art. He further added that success has no shortcut and one must work hard to achieve their dreams.
Babita said that parents need to give their children the addiction of sport, which in turn will give them passion, dedication and a positive outlet for their energy. Speaking of her experiences in the wrestling ring she said that one should never think about winning or losing. They need only to see the opponent before them and focus on taking them down.
Short clippings of the popular movie Dangal starring Bollywood actor, Aamir Khan were also shown during the event. Babita Phogat also displayed some wrestling moves with the children present at the event.