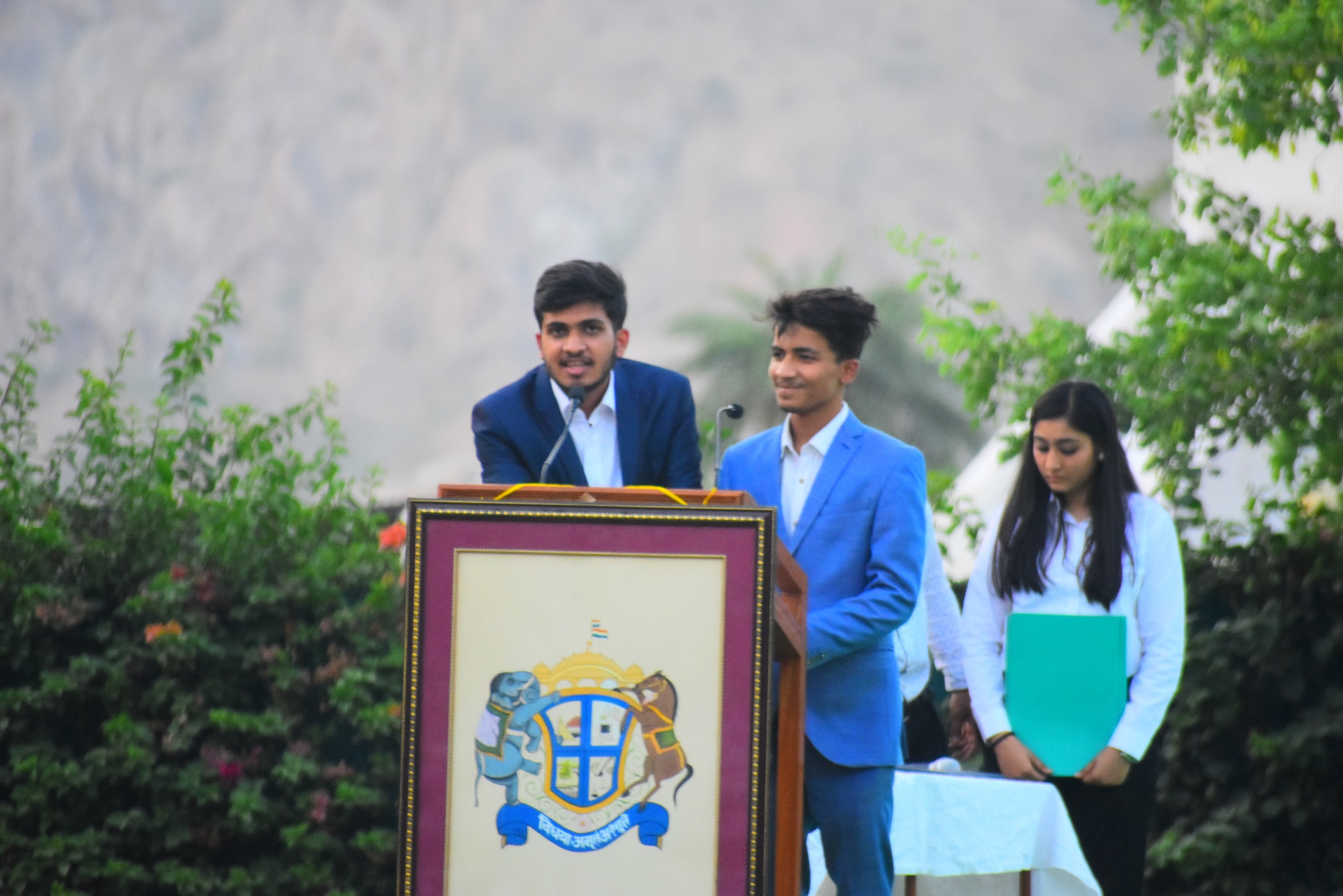 Press Release
The three day Indian International Model United Nations (IIMUN) Jaipur Chapter Conference 2018, hosted by the The Palace School, concluded with a formal closing ceremony on Sunday. The event was graced by Mr. Vinay Modi, career counsellor. Young and talented students from across the country attended the conference with great zeal and were enlightened by Former Ambassador, Mr. Basant Kumar Gupta during the 3-day event.
The conference aimed at reiterating its demand of making India a permanent member in the UN Security Council. The student delegates were organised into various committees representing different countries wherein, they discussed issues plaguing their country and the world. After hours of intense debates and discussions, a resolution was passed by the young delegates; which will  later be sent to the UN.
Ms. Urvashi Warman, Principal, The Palace School spoke about the event's significance and dedication of the young generation. The students were awarded with the Best Delegate, High Commendation and Special Mention prizes. The Best Delegation Trophy was awarded to Delhi Public School, Jaipur. The IIMUN Jaipur Chapter ended with a positive note of seeing India as a permanent member of the UN Security Council by the next IIMUN.