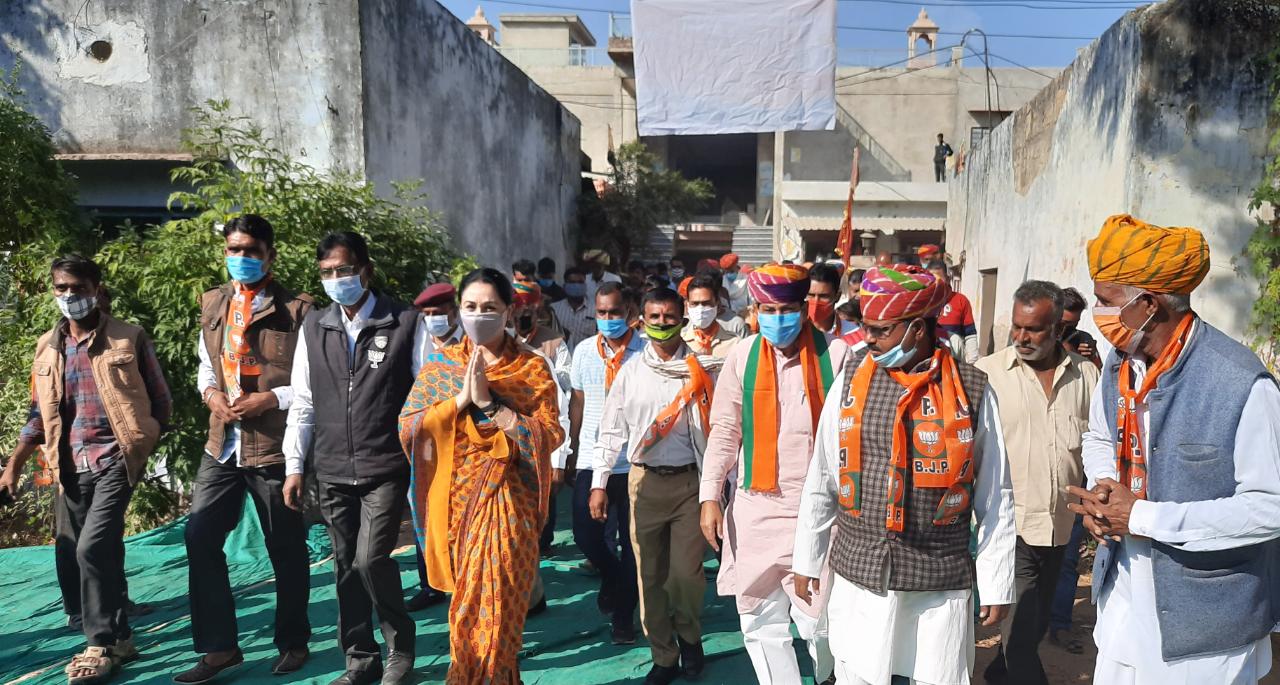 Press Release
MP Diya Kumari visited various Panchayats of Degana Assembly of Rajsamand Lok Sabha constituency and appealed to the populace to make BJP candidates victorious. She said that the black chapter of Congress rule will end soon in Rajasthan too. The public is fed up with the decisions of the State Government.
Whatever decisions the Modi Government has taken in the interest of the country, they are not being taken well by the Congress party. Whatever actions the Central Government has taken, whether it is to abolish Article 370 from Jammu and Kashmir or the issue of Ram Mandir, the case of Triple Talaq or the CAA , the Congress has reacted against them. Congress has played the role of an irresponsible opposition.
Describing the Gehlot government as representative of a particular family, MP Diya kumari said that till now the State Government has not done any concrete work. So far, the bills that have been approved in the Rajasthan Legislative Assembly are contrary to the bills brought by the Central Government. This clearly shows that the State Government is working at the behest of the family .
MP Diya Kumari took a dig at the State Government and said that once again there are reports of sealing the border of Rajasthan. It seems that the Government is in trouble again. Even in the Covid times, the attitude of the Gehlot Government is completely irresponsible. Earlier, the borders of the State were sealed giving Corona as an excuse to save their Government and it seems that once again the same thing is going to happen. She said, if we want to defeat the Government, then vote for 'Kamal' in the Panchayat Elections and make BJP candidates victorious. She said she takes the responsibility of all the work being done.