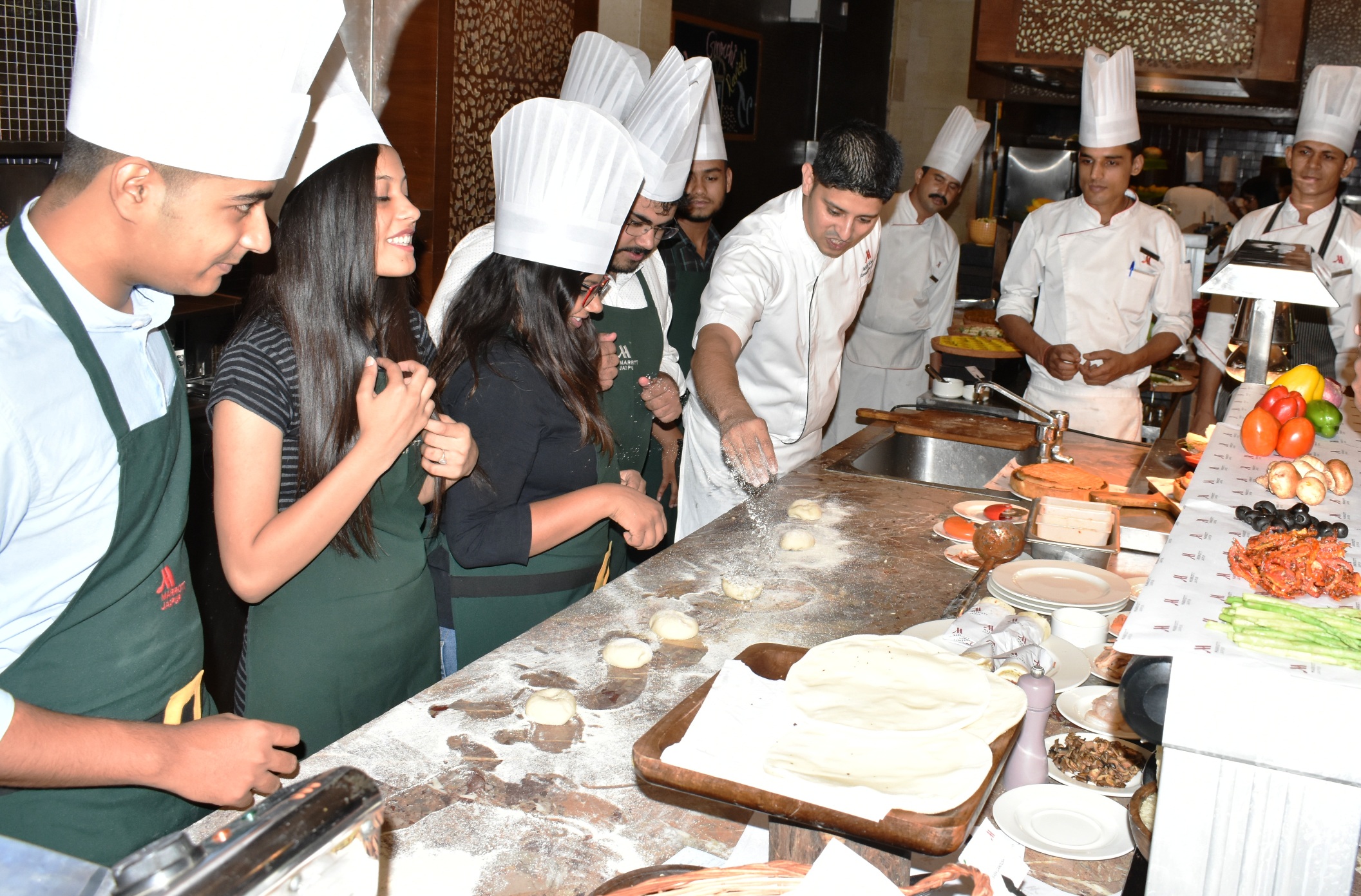 Press Release
On the occasion of the 8th anniversary of Hotel Jaipur Marriott, a sumptuous brunch with live music was organized at Okra . Many of the regular patrons of the hotel were invited to partake of a specially curated menu.
The Chefs and team members of the hotel also participated whole-heartedly to make this a memorable afternoon by performing for the guests. While Chef Pradeep rendered old Bollywood tunes while strumming on the guitar, team member Andale played the flute.
Director of Food & Beverage, Chef Pradipt Sinha took this opportunity to thank the people of Jaipur for showing their support for Jaipur Marriott over the years. The hotel has made a name for itself in the Pink City and the many restaurants are popular hang-outs for the city's denizens.
The brunch offered a wide array of delicacies from different countries and cuisines including Sushi, Yakhni Biryani, Galouti Kebab, Burmese Khow Suey and a myriad of desserts. The guests were also invited to participate in an interactive pizza making lesson with the chefs. They also had access to the swimming pool and a special kids area was also there.