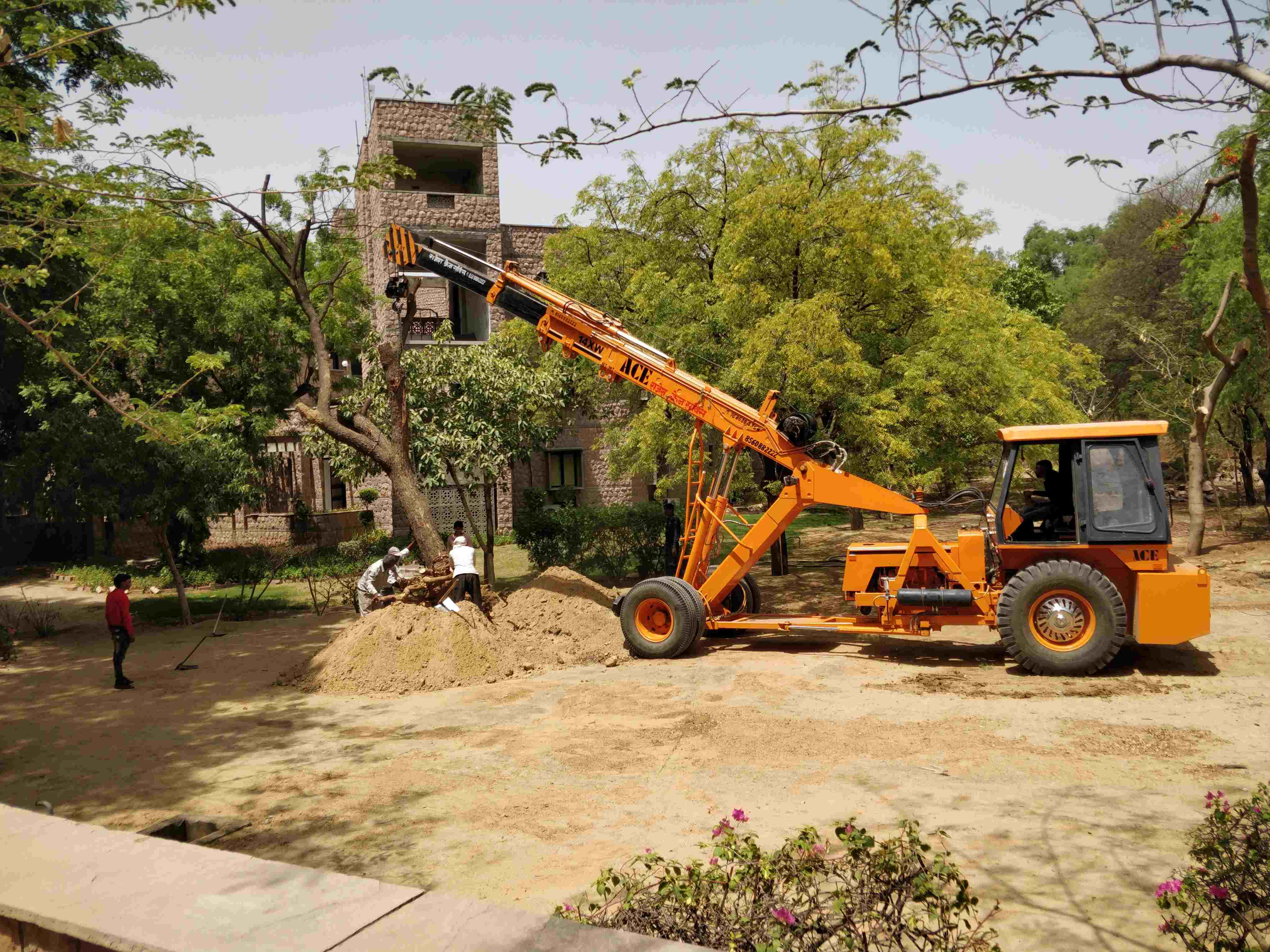 Press Release
In the run-up to the 'World Environment Day' (5 June), IIHMR University transplanted six trees – Neem (3) Gulmohar (2) and Jamun (1) within its campus. These trees were earlier rooted in the residential part of the campus, a portion of which was earmarked for a building a new block.
The University made a conscious decision to transplant these trees instead of imprudently razing them down. The trees are almost three decades old and have grown with the institution.
Acting President, IIHMR-U, Dr. P.R. Sodani said that IIHMR University being actively engaged research projects related to the environment decided to transplant these trees in order to pave way for sustainable development instead of losing precious green cover.
A 'Tree-Transplant' service was used along with a JCB Digger to shift the trees to various locations around the campus. The trees were trimmed and prepared to be shifted. The roots of the various tree species were kept intact as well as moistened and treated with fungicides. The tree took 5-6 days to translocate. Although it is too early to determine the success of the transplantation but with the recent unexpected showers and the upcoming monsoons, the trees are expected to bloom splendidly.