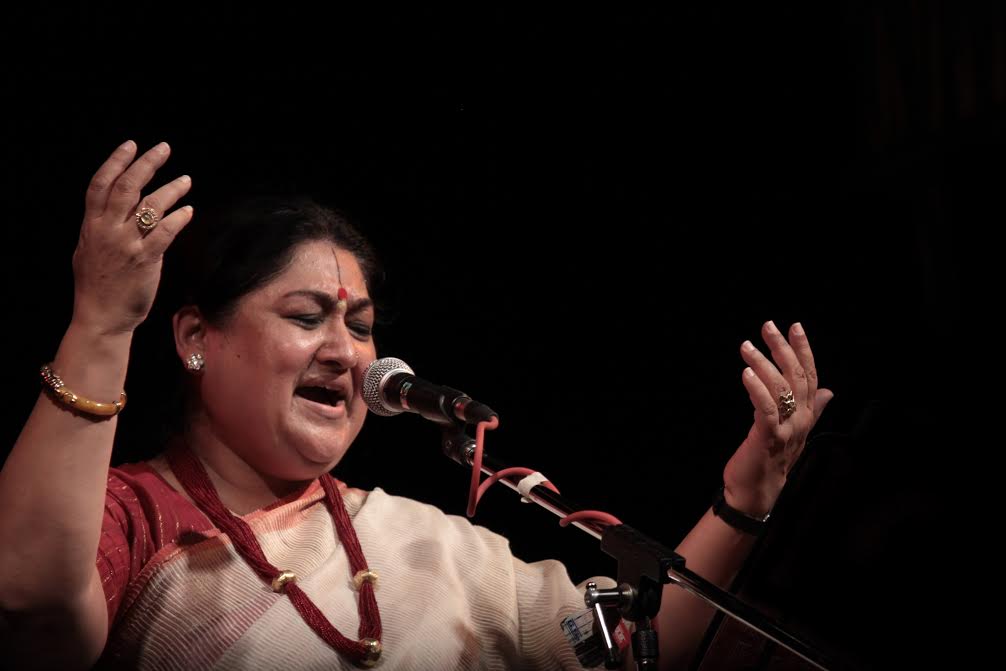 Curtain Raiser Press Release (File Photos Attached)
Shubha Mudgal and her band to perform in an evening of pop and fusion music  
Jaipur, 17 March: India's acclaimed vocalist, Shubha Mudgal will open the second edition of the Performing Arts Festival — Navras at Jawahar Kala Kendra tomorrow. With a specialization in Hindustani classical music, the noted singer will perform with her band in an ensemble titled 'Koshish' tomorrow at 7 pm at Madhyavarti, JKK.
The ensemble, 'Koshish' attempts to create a dialogue between diverse genres and forms of music and borrows liberally from varied literary sources. Tabla maestro, composer, scholar and author, Dr. Aneesh Pradhan is a founder member of the ensemble. An acclaimed soloist and accompanist to vocal music, instrumental music, and dance, Aneesh Pradhan is a prolific composer and has composed many of the tracks presented by the group.
The multilayered texts of medieval Indian poets, as well as contemporary literary giants such as Faiz Ahmad Faiz and Gulzaar, lend depth to the expression and emotion to their music. In addition to original compositions created especially for the project, the ensemble also presents popular tracks that are closely identified with Shubha Mudgal.
Trained by some of the most revered scholar-musicians in the country, Shubha Mudgal has received numerous awards including the Padma Shri from the Government of India in the year 2000. Celebrated for her powerful voice and expressive renderings, Shubha Mudgal is one of India's most versatile and sought after vocalists who is able to effortlessly straddle genres as diverse as Hindustani classical and popular Indian music.
Spanning over 9 days, Navras will present a series of rich and diverse productions of theatre, dance, sufi, classical, pop and fusion music. The entry to the event is through tickets which can be obtained from JKK's office.