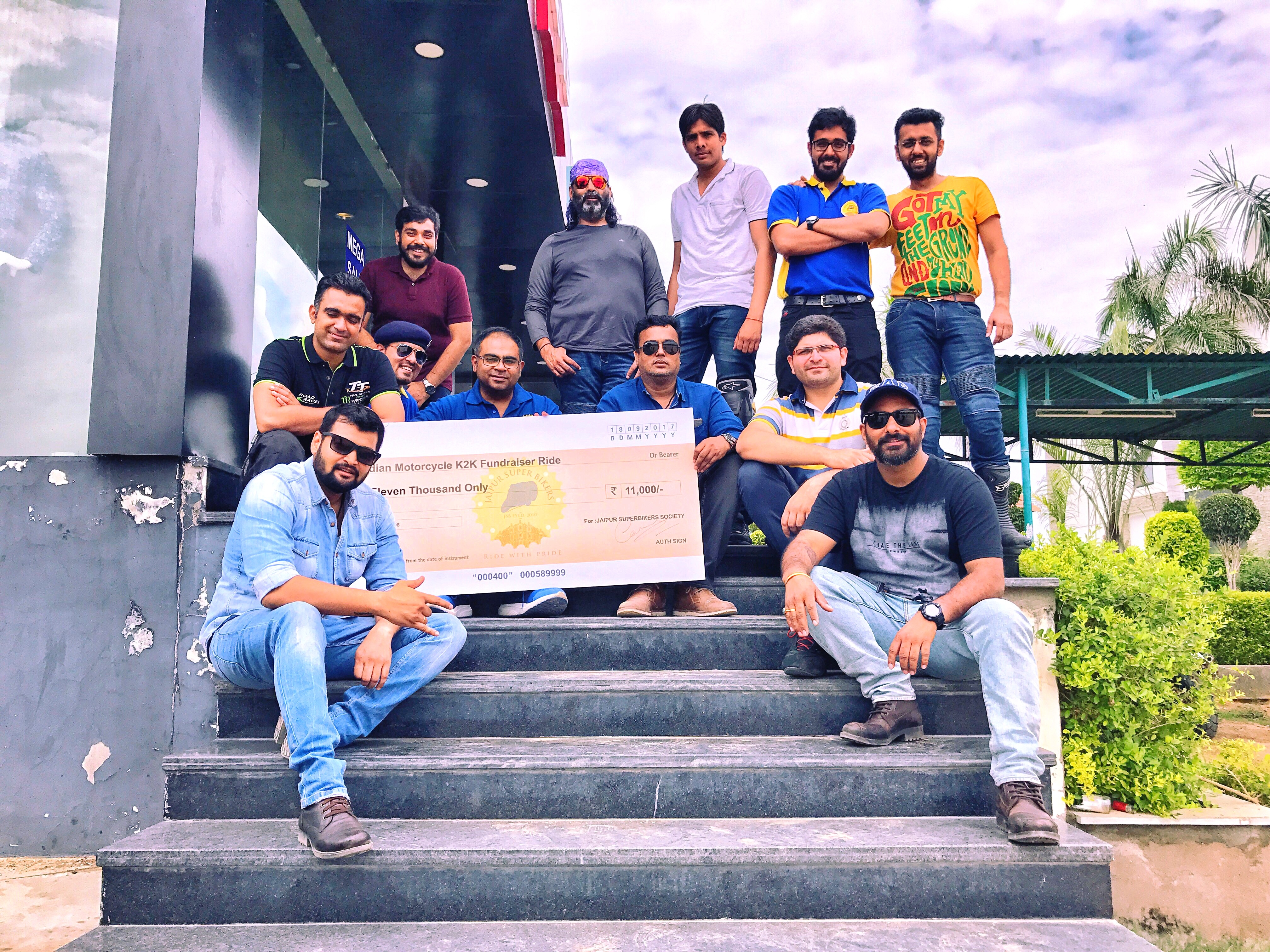 Press Release
Jaipur Superbikers extend support to K2K riders
The Jaipur Superbikers (JSB) Society supported the Kashmir to Kanyakumari (K2K) Riders to attain their vision of raising funds for the "Girl Child Education." The objective was made successful through a fundraising ride which was initiated by the Indian Motorcycle. The participating riders were — Anurag Srivastava, Nildari Saha, and Bernard Lazar.
These Riders began their journey from Bengaluru on 8 September and will be cruising over 12 cities namely, Ranbir Singh Pora, Delhi, Amritsar, Jalandhar Jodhpur, Udaipur, Ahmedabad, Mumbai, Kolhapur, Bengaluru, Hyderabad, and Kanyakumari. The JSB riders met the K2K riders in Jaipur during their course from Jodhpur to Delhi and gifted them with a cheque of Rs. 11,000/- .
The JSB is known for organizing numerous camps and training sessions such as the blood donation camp, emergency medical training, and road safety training among other social causes. Tanuj Shivahare, President of JSB asserted that "JSB is pleased to be supporting the K2K Fundraising Ride. The biker fraternity should step up and support the noble cause, as Education is a human right just as Equality."
After having a lengthy discussion on enhancing the social welfare for the underprivileged the JSB flagged off the riders towards the Capital of India.