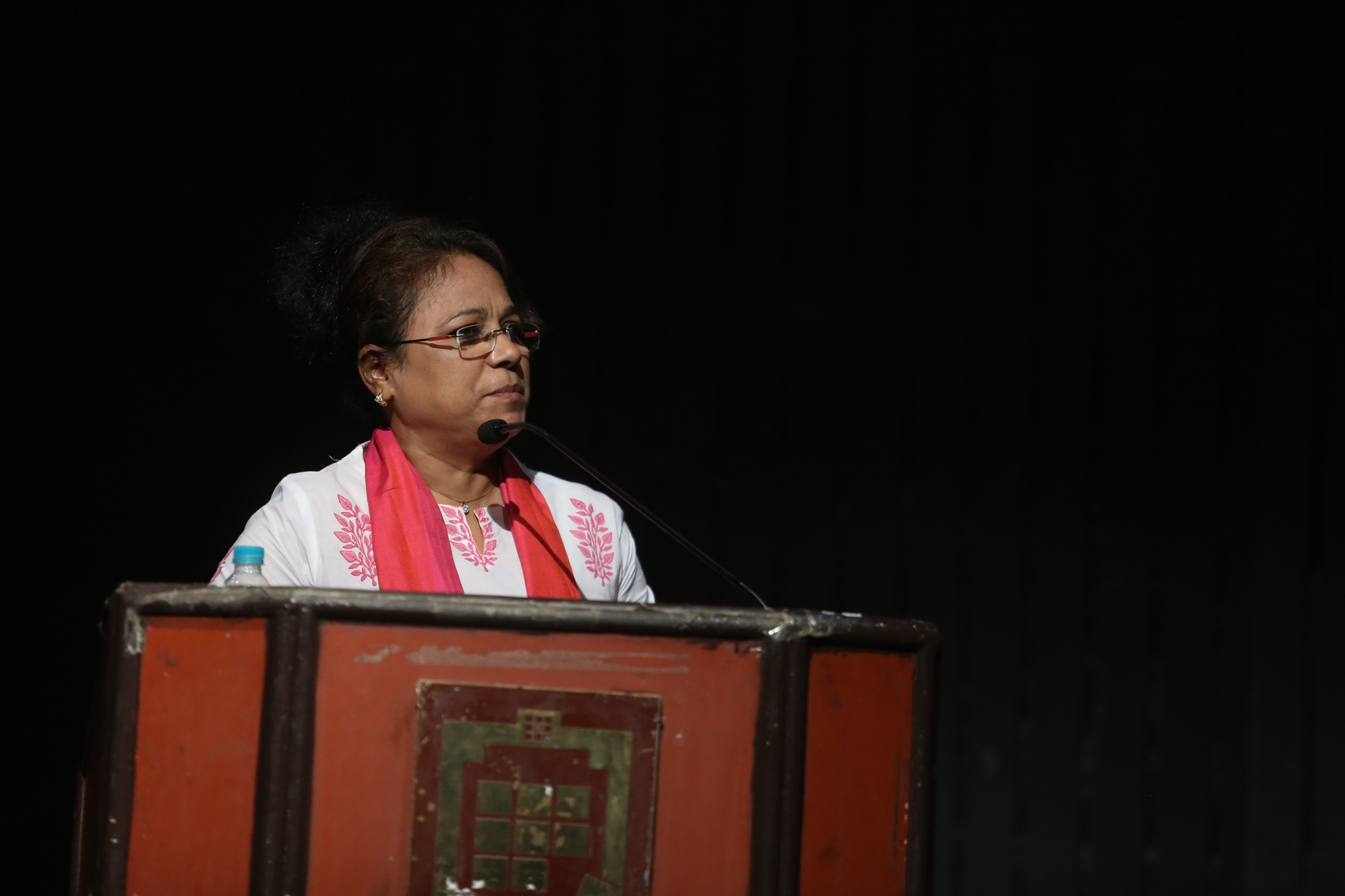 Press Release
Jaipur, 28 March: As a part of Jawahar Kala Kendra's ongoing exhibition 'The Theatre of E.Alkazi', a talk on 'Alkazi's Actor Training Using Rehearsal Videos' was held today.
Curator of the exhibition, Amal Allana spoke about her research to collect information on acting gurus and the methods they use to train their students. She said that Alkazi was the first to recognize the need to train actors in a non- conventional way. Alkazi shied away from intellectualism and believed in practicality. He believed thoughts needed to be translated into practical action.
Allana, reminiscing her days at the National School of Drama (NSD) said that NSD focused immensely on teaching their students body work, voice modulation and studies of dramatic literature (Modern Indian, Western and Sanskrit). She also said that Alkazi placed great emphasis on text analysis, characterization, socio-political background, status of women in that era, music of that time period, art znd architecture of the play, among others.
Over the three years he made sure that his students got a holistic view of the world of dramatics. He made the students act in a range of plays – Indian, Western and Folk Theatre. All the plays were double casted and practised as a public performance. The talk also presented a short film with a collage of interviews in which renowned artistes Naseeruddin Shah, Uttara Baokar, Joy Sengupta, Rohini Hattangadi, among others shared their observations about Alkazi.
On the occasion Alkazi's student and renowned theatre artiste, Hema Singh said that Alkazi composed crowd scenes in a brilliant manner. Each character of the crowd was given immense importance and individual attention. Sharing her experience of the play 'Din Ke Andhere' under the guidance of Alkazi, she said that each character's physical form and speech was given paramount significance. She further said that even though Alkazi was friendly with his students but he maintained a distance from them which was necessary for the right kind of learning atmosphere.
It is to  be recalled that the exhibition has been organized as a part of the Rajasthan Divas Celebrations jointly by the Department of Tourism, Government of Rajasthan and Jawahar Kala Kendra.