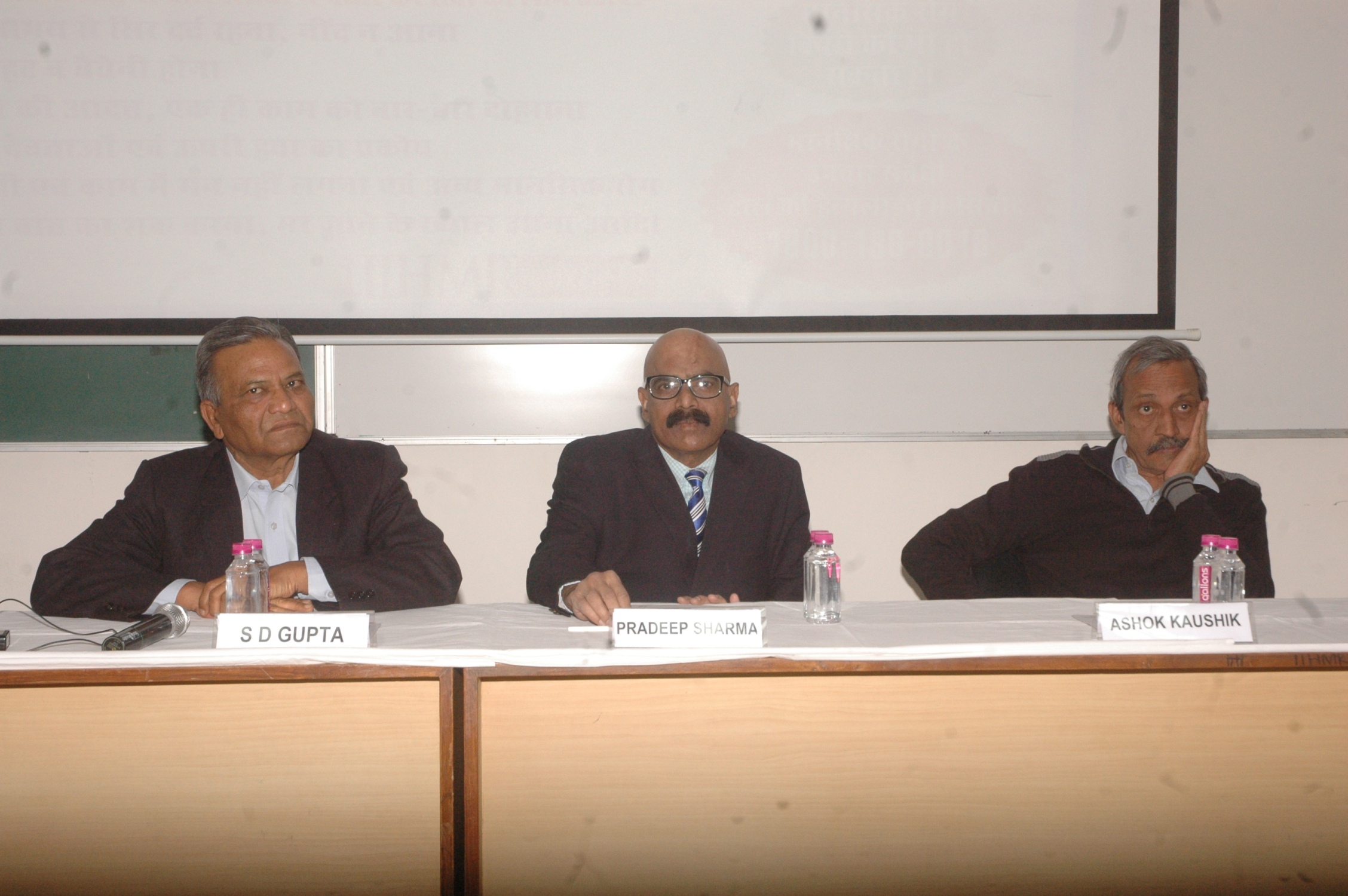 Press Release

The ratio of availability of psychiatrists is as low as on 1 is to 1, 60000 patients at one point of time.
"PREVALENCE OF MENTAL ILLNESS IN RAJASTHAN IS AROUND 20%"
                          –Dr. Pradeep Sharma, State Nodal Officer, National Mental Health Program, Rajasthan
The global burden of mental diseases and related mental health conditions is enormous, particularly in the developing nations. India has a severe shortage of psychiatrists. The ratio is as low as one psychiatrist over 1, 60000 patients at one point of time. The absence of adequate and quality mental health infrastructure and workforce should be recognized not only at urban areas but also at Public Health Centres at district level. This was informed by the State Nodal Officer, National Mental Health Program, Rajasthan, Dr. Pradeep Sharma. He addressed the students and faculty of IIHMR-U during the Mental Health Awareness Camp organized by IIHMR-U.
Dr Sharma further said that stigma and discrimination against people living with mental disorders affects their education, employment, and access to care. A large amount of human potential is lost due to non treatment of mental illness.
Chairman, IIHMR-U, Dr. S D Gupta Said that depression will be the second leading cause of disease by 2020. This is not in the surface and is a hidden menace. The burden of illness resulting from psychiatric and behavioural disorders is enormous. Mental disorders include common conditions such as depression and anxiety, those due to abuse of alcohol and other substances, and also severe and disabling disorders such as schizophrenia and bipolar disorder he said.
A free camp on mental health treatment, screening and  awareness  was organised at IIHMR University . As many as 200 people suffering from mental disorders were registered in the camp. Most of the patients who came to the camp were suffering from anxiety, depression, bipolar and Obsessive Compulsive Disorder (OCD). The camp also witnessed children's from various schools that had come to participate in the camp. They were given proper counselling from the counselors.  The camp was held in coordination with National Mental Health Program. Psychiatrist Dr. Pradeep Sharma along with his team did medical examination and also provided free counselling to the patients who registered in the camp.