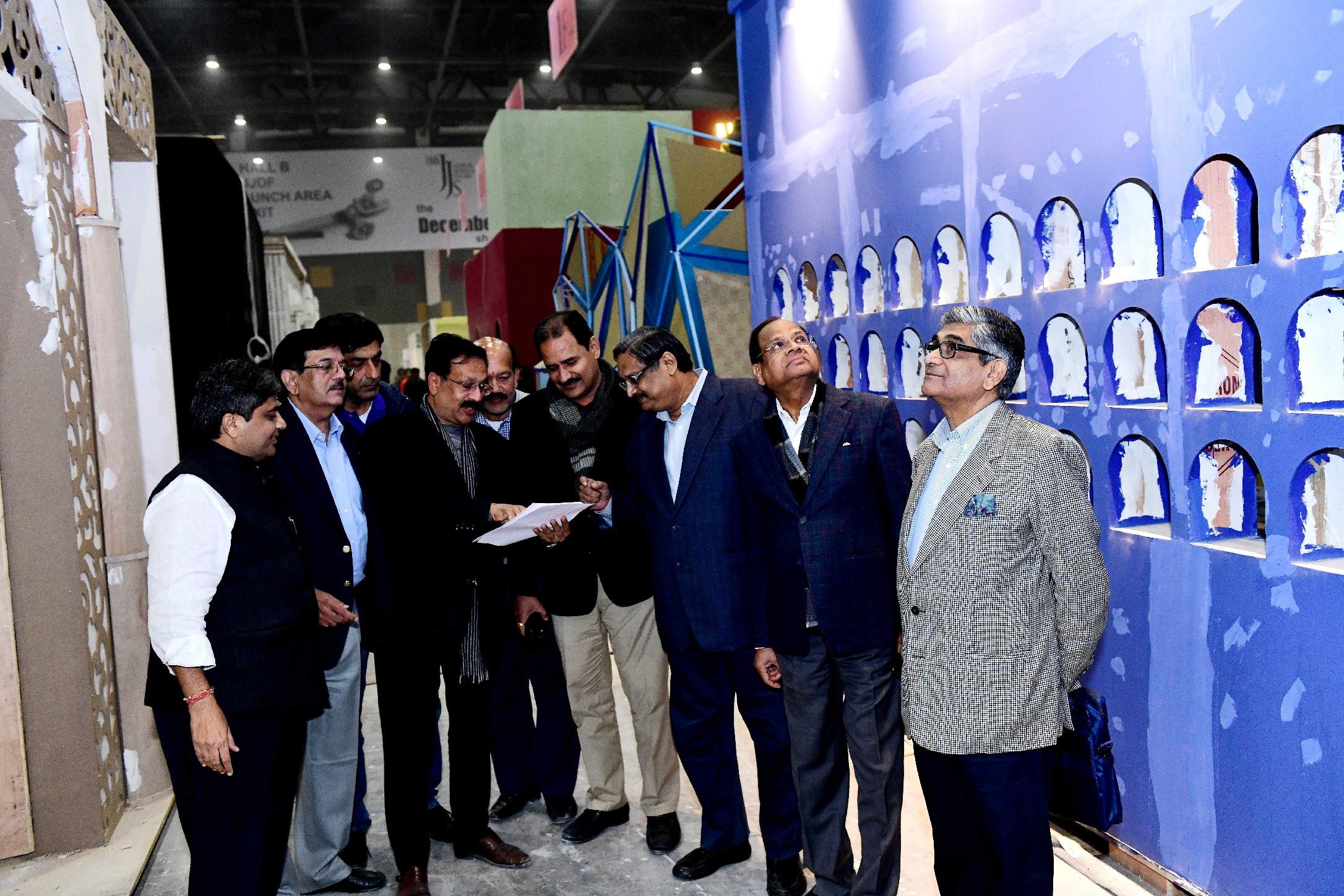 Press Release
More than 800 booths will be set up this year at the 'Jaipur Jewellery Show' (JJS) – the country's number one B2B and B2C show in the gems and jewellery sector started in 2003 with just 67 stalls. Among these 188 booths will be of gemstones while jewellery will be displayed at 535 booths. Allied Machinery, Costume Jewellery and Artifacts will have 62 booths.
JJS Vice-Chairman Khatoria said that JJS preparations have started in full swing in JECC at Sitapura, Members of JJS Organizing Committee visited JECC and reviewed the preparations. They gave necessary guidelines.
According to JJS Secretary Rajiv Jain, this year the jewellery section has more than 72 percent designer booths, which will not only make JJS beautiful, but visitors will witness new elements. Trophies will be given to three best booths this year as well. The preparations for the show's designer booth have started.
According to spokesperson Ajay Kala, this year, in JJS, 2 lakh square feet area will be used in gems and jewellery products and facilities. The organizing committee reviewed the preparations for the show. The show will also have exhibitors this year with better flooring, lighting, carpets and lounges, better parking and toilet facilities.