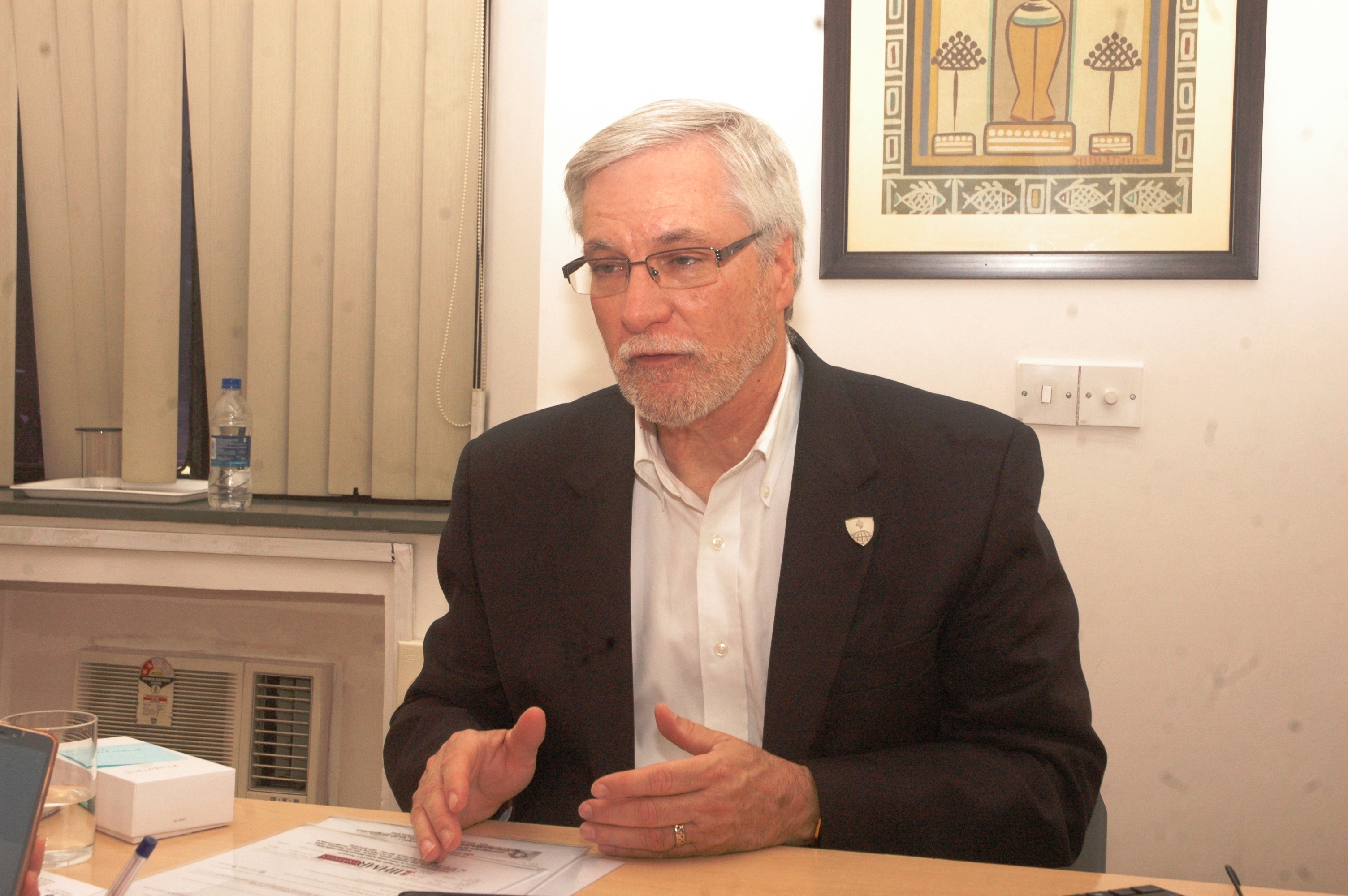 Press Release
Performance Monitoring & Accountability 2020 (PMA2020) is setting a benchmark in the country in collection of national data on family planning, water and sanitation. PMA 2020 runs through a network of resident enumerators stationed throughout the country. Enumerators transfer data by phone to a central server via the mobile data network. This was stated  by the former Dean of Johns Hopkins University's Bloomberg School of Public Health, Dr. Michael J Klag who was in Jaipur on a visit to Indian Institute of Health Management Research (IIHMR). He also sits on the Management Board of IIHMR.
Dr. Klag further said that in real time, data are validated, aggregated and prepared into tables and graphs, making results more quickly available to stakeholders as compared to a paper-and-pencil survey. He further added that PMA 2020 can be integrated into national monitoring and evaluation systems by offering a low-cost, rapid turnaround survey platform that can be utilized for various other data needs.
Dr. Klag went on to say that as far as ongoing research in Rajasthan is concerned PMA 2020/India is implemented by the IIHMR in Jaipur, where overall direction and support is provided by the Bill & Melinda Gates Institute for Population and Reproductive Health and the Johns Hopkins Bloomberg School of Public Health. PMA 2020 is in 11 countries and apart from Jaipur in India, it is deploying a cadre of female resident enumerators trained in mobile-assisted data collection.
As a school, he said that they stood committed in promoting public health and sharing their knowledge wherever they can. He said it was indeed gratifying to work with IIHMR on the region-based degree programme to train a new generation of public health leaders. "Together we can improve health and save lives", said Dr Klag who is a world expert on the epidemiology of major chronic diseases. He has been the Dean since 2005. He is known internationally for his research associating the risk of developing kidney disease with blood pressure, diabetes, race, socio economic status and other determinants.