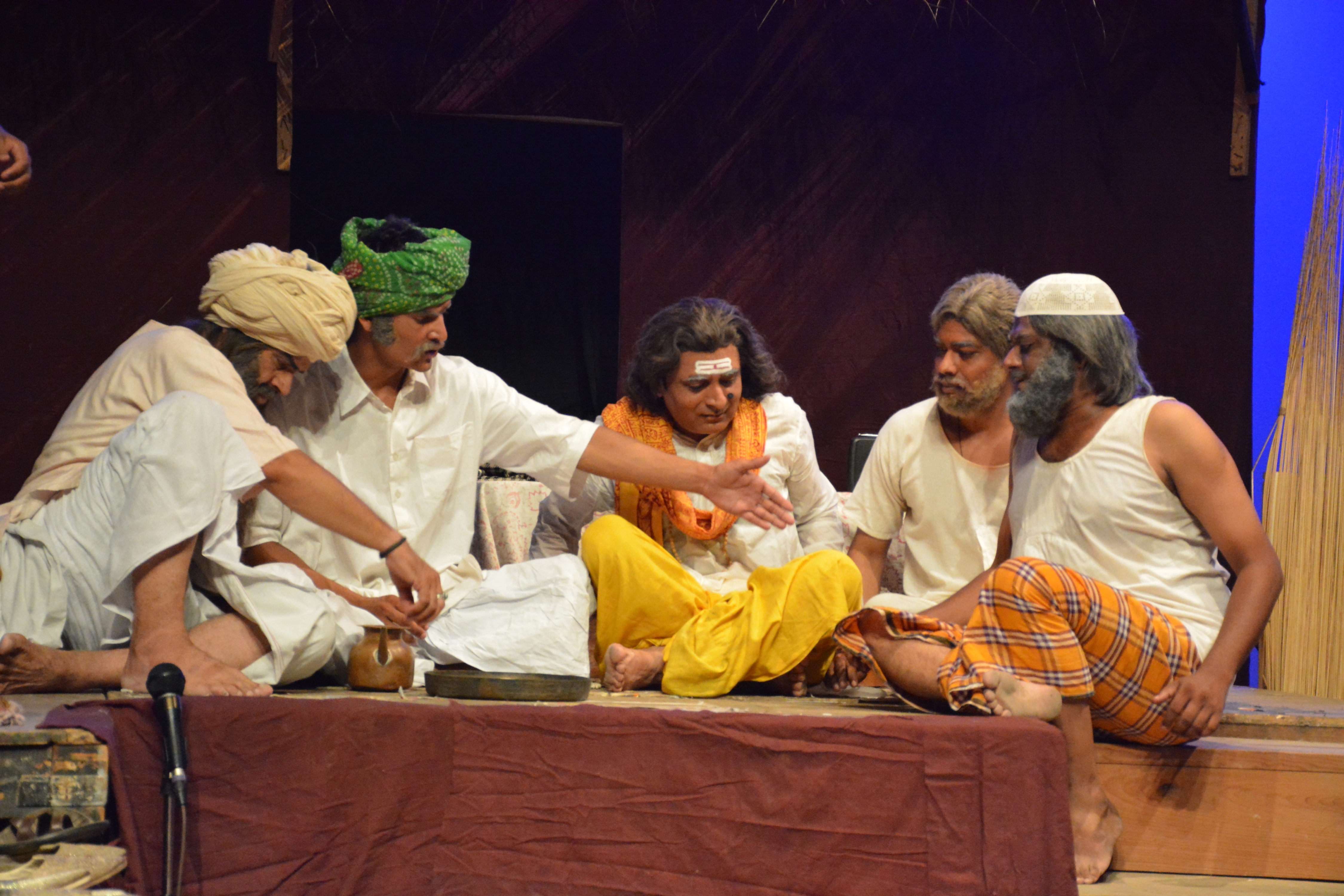 Press Release
Jawahar Kala Kendra (JKK) witnessed the powerful staging of the play 'Baadh ka Paani' on 30 November. The play was directed by Shekhar Shesh and written by Dr. Shankar Shesh.
'Baadh ka Paani' revolves around different issues in our society such as religious intolerance, casteism, corruption political differences, among others. The flood water is symbolic of these issues in the play.
The play shows how a natural calamity does not leave anyone untouched. Its effects are seen on one and all irrespective of caste, class or religion. The play also highlights the fact we have achieved independence only in terms of political and territorial boundaries. On the level of our consciousness, we are still not free.The play ends with the message for unity among the people and their consciousness.
The actors in the play were Dr. Anita Goyal, Abid Ali, Saurav Jagriya, Richa Paliwal, Sooraj Kumawat, Vijay Mishr, Vasu Gupta, Dhanesh Verma, Dilip Ramchandani and Kriti Goyal.